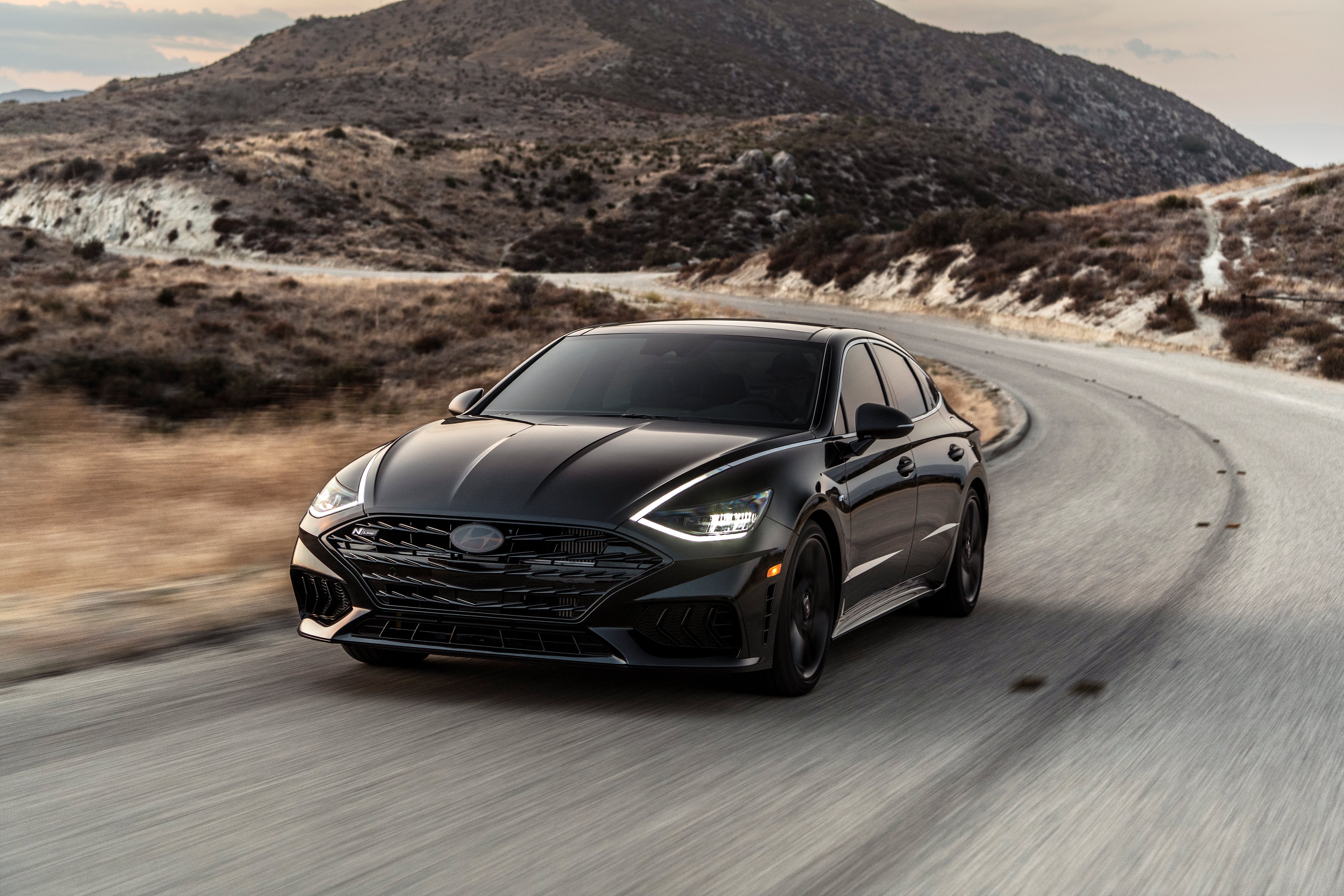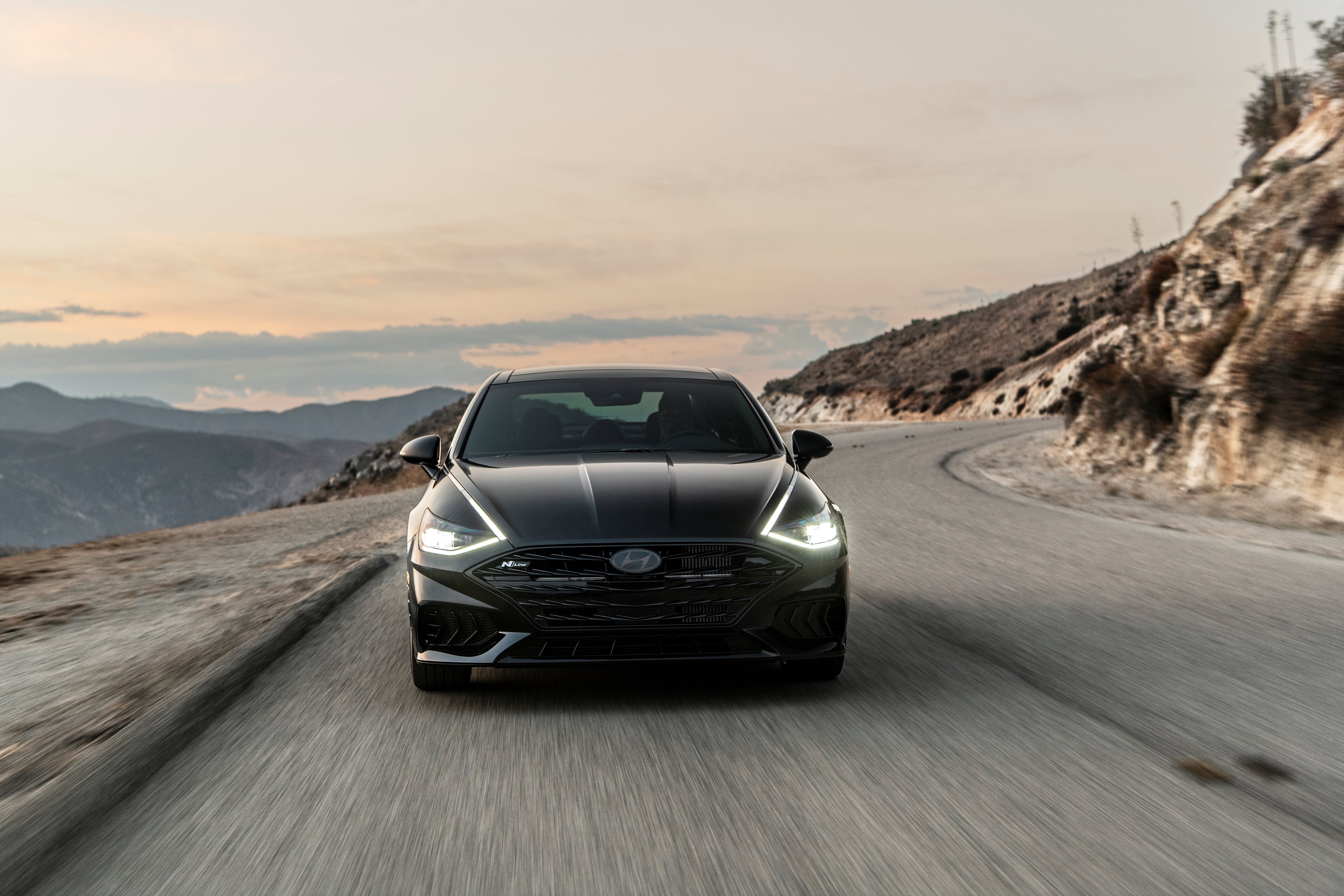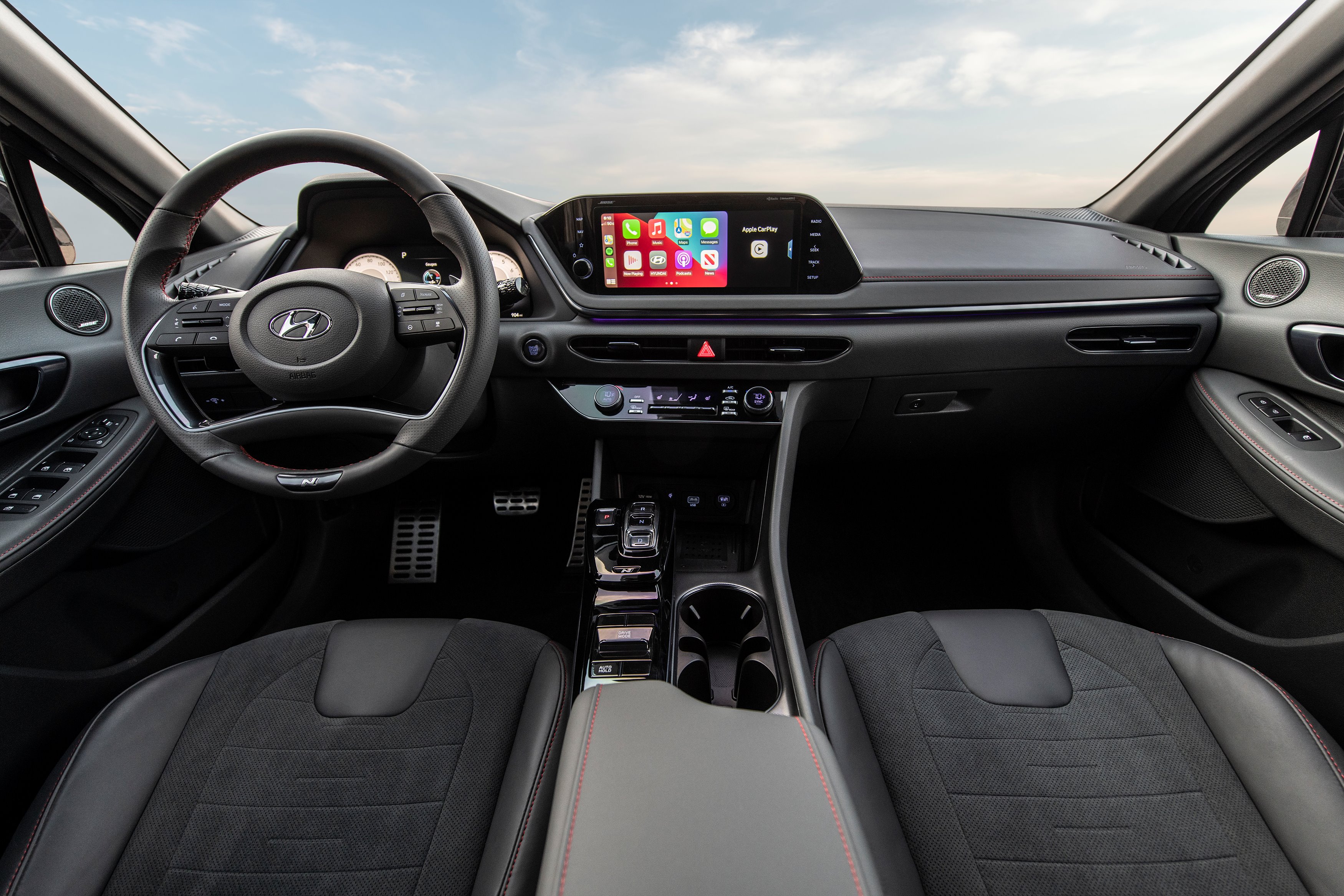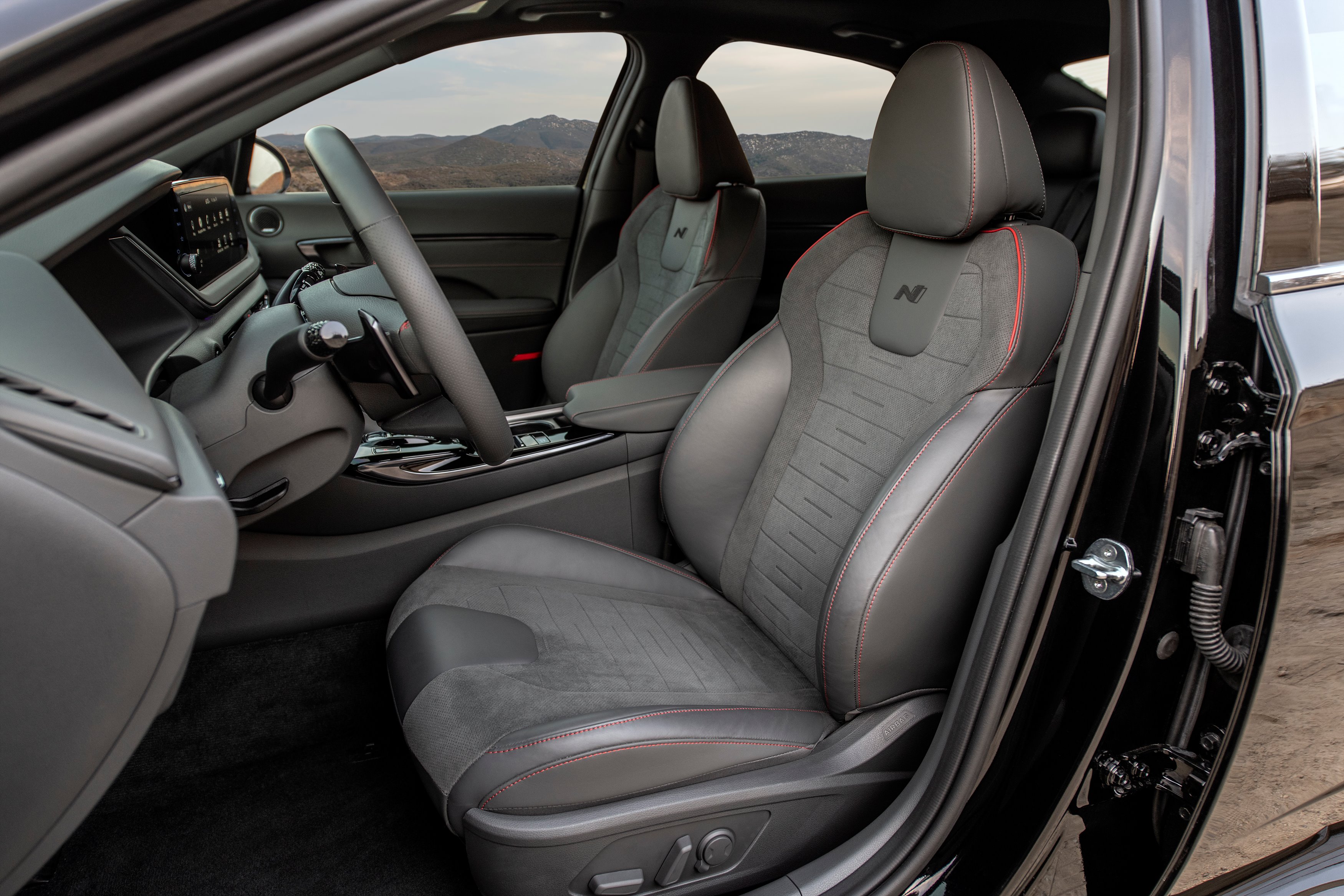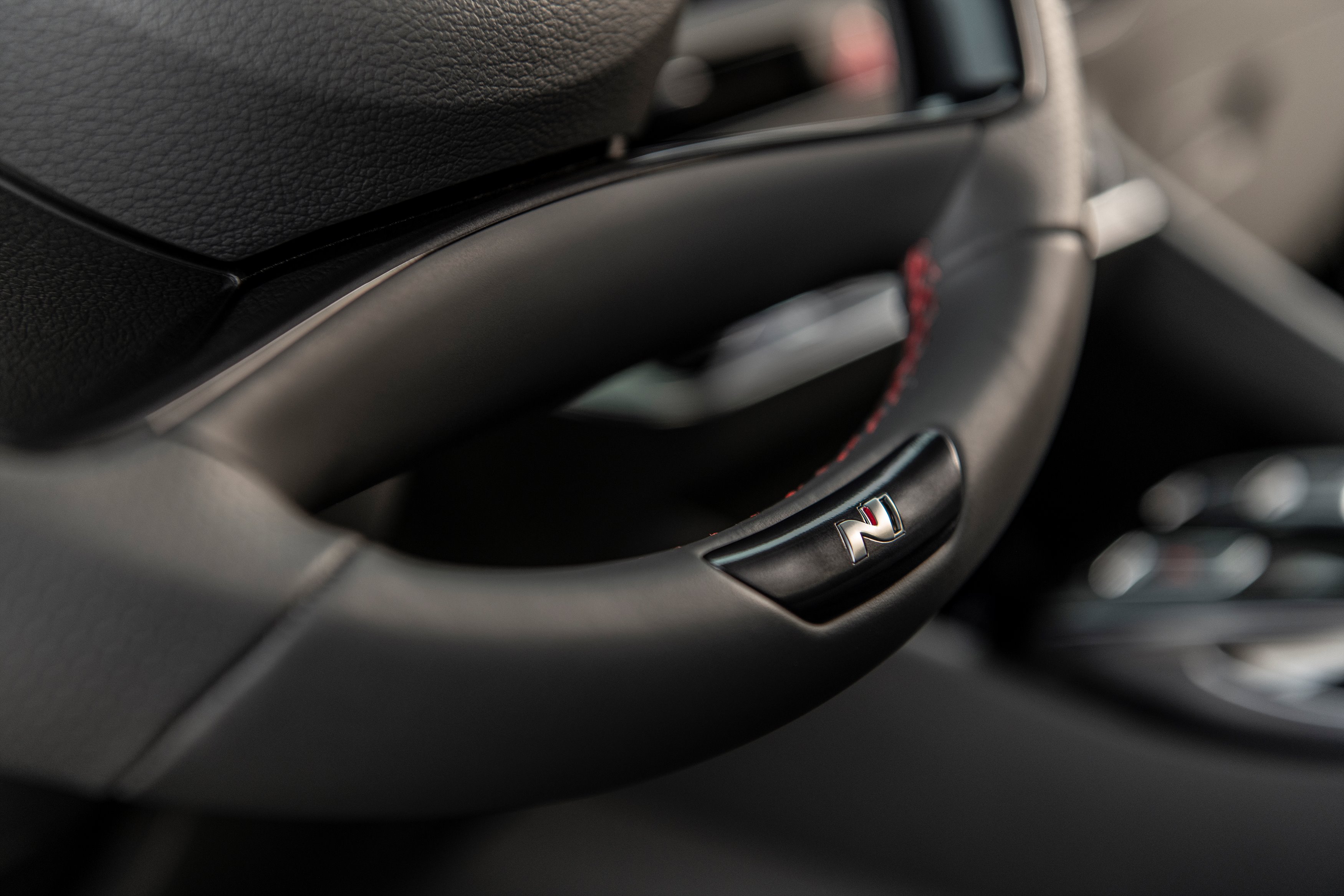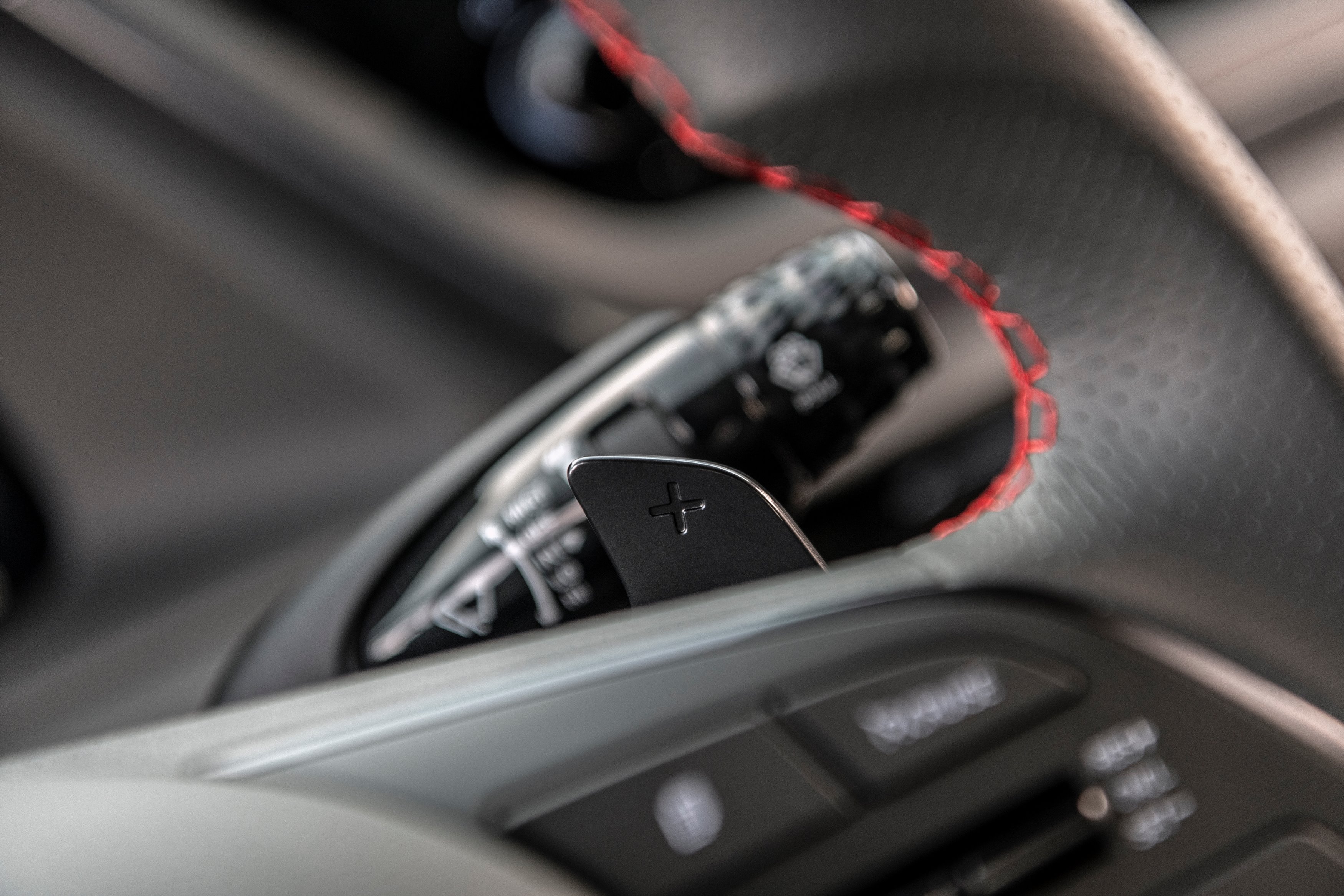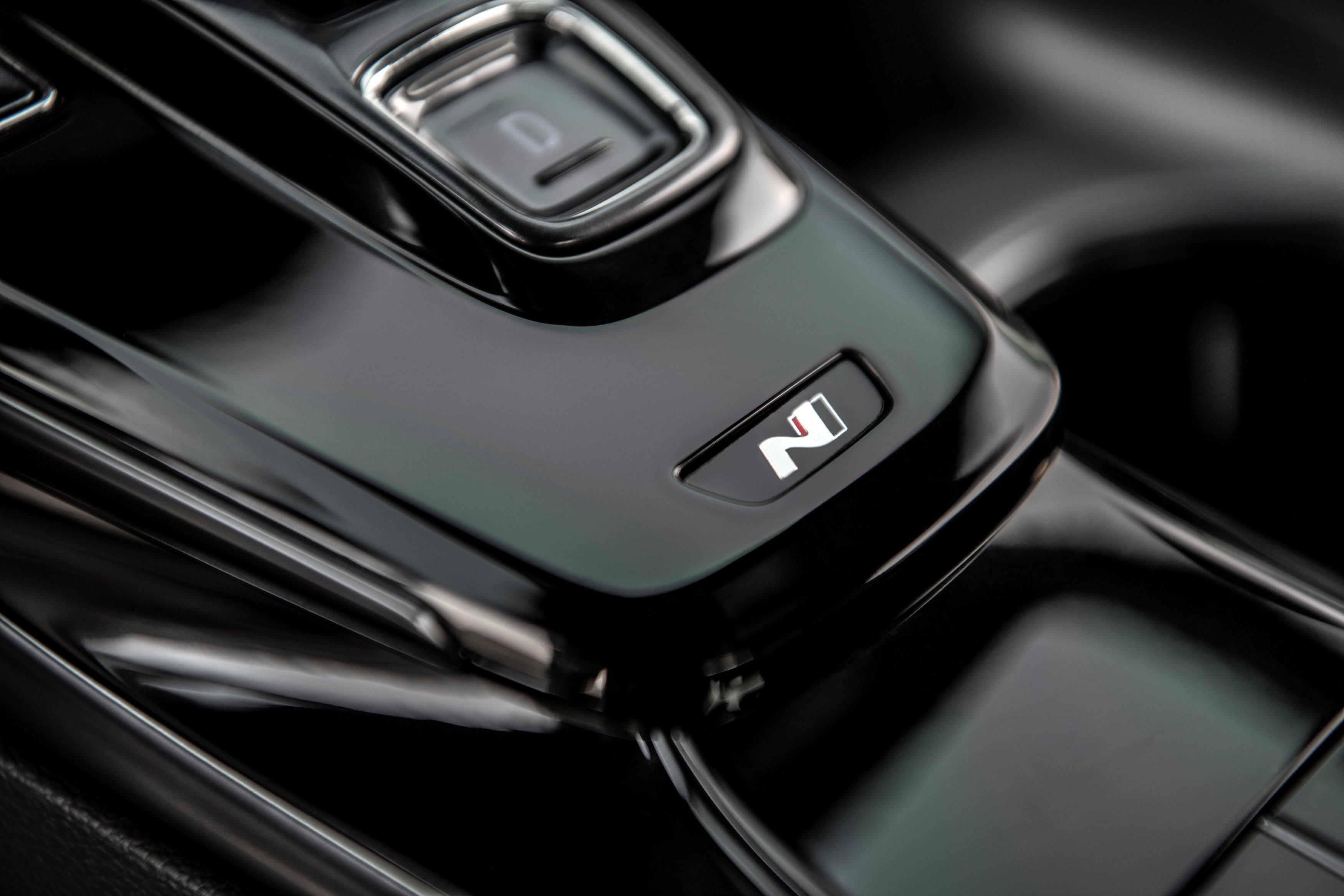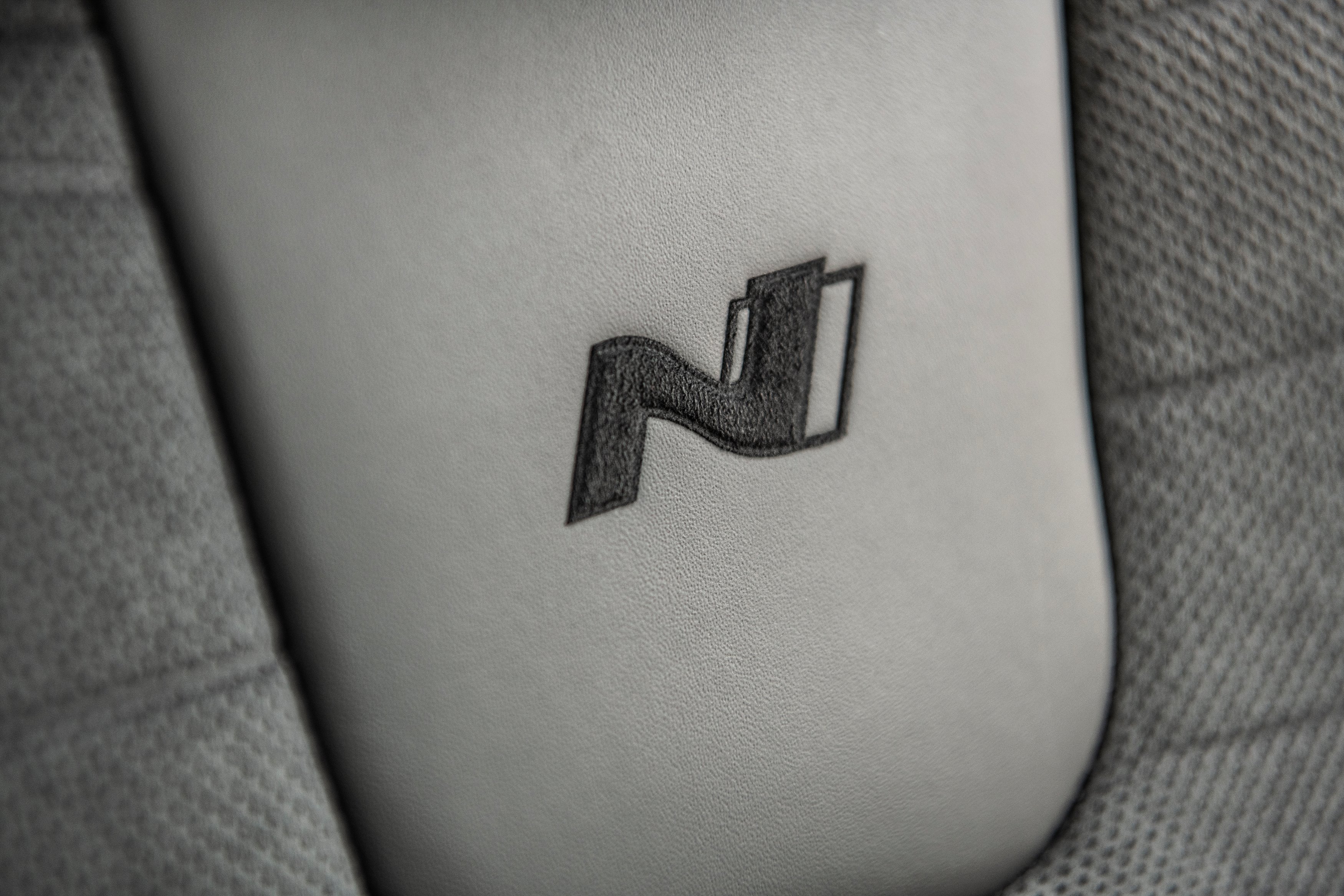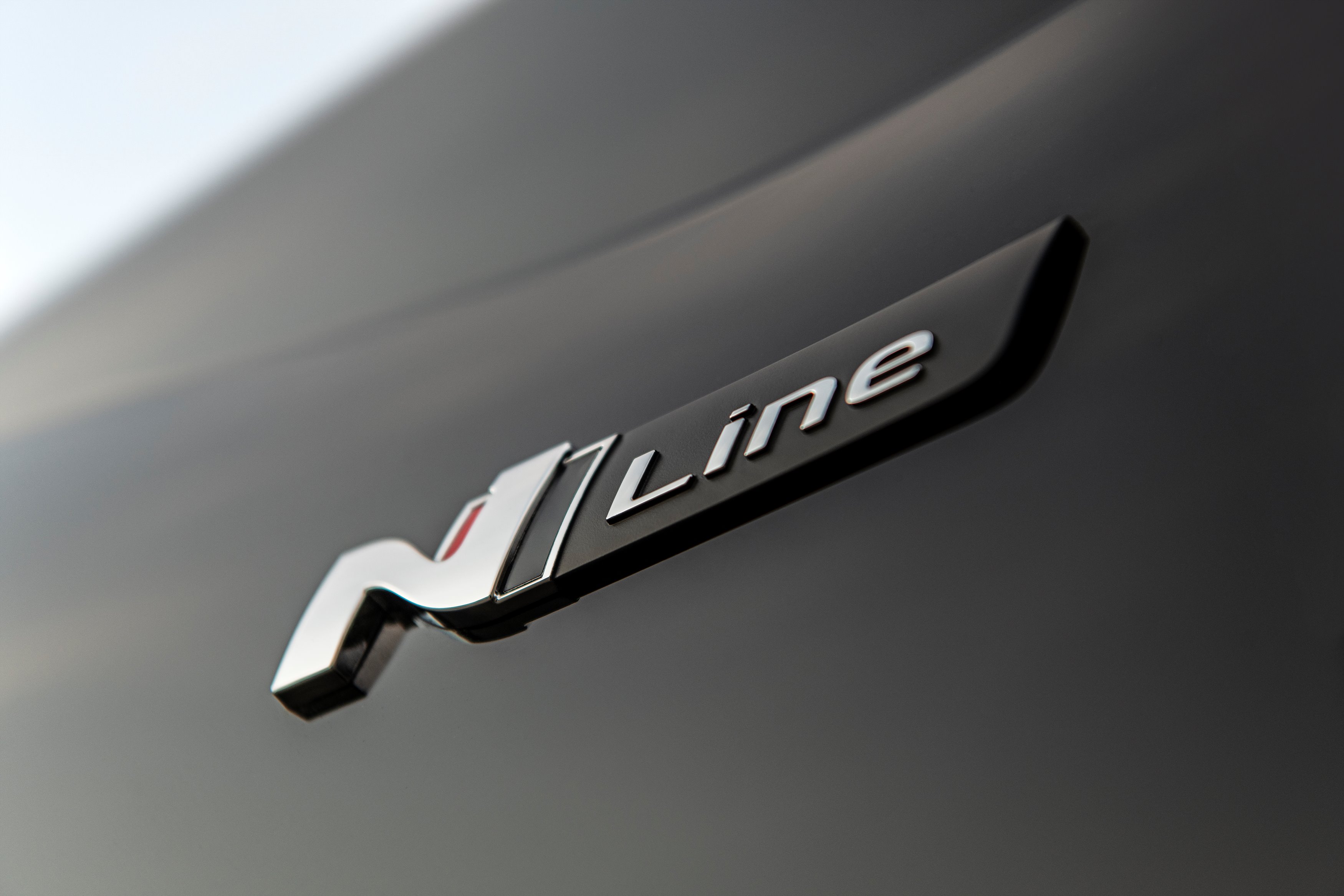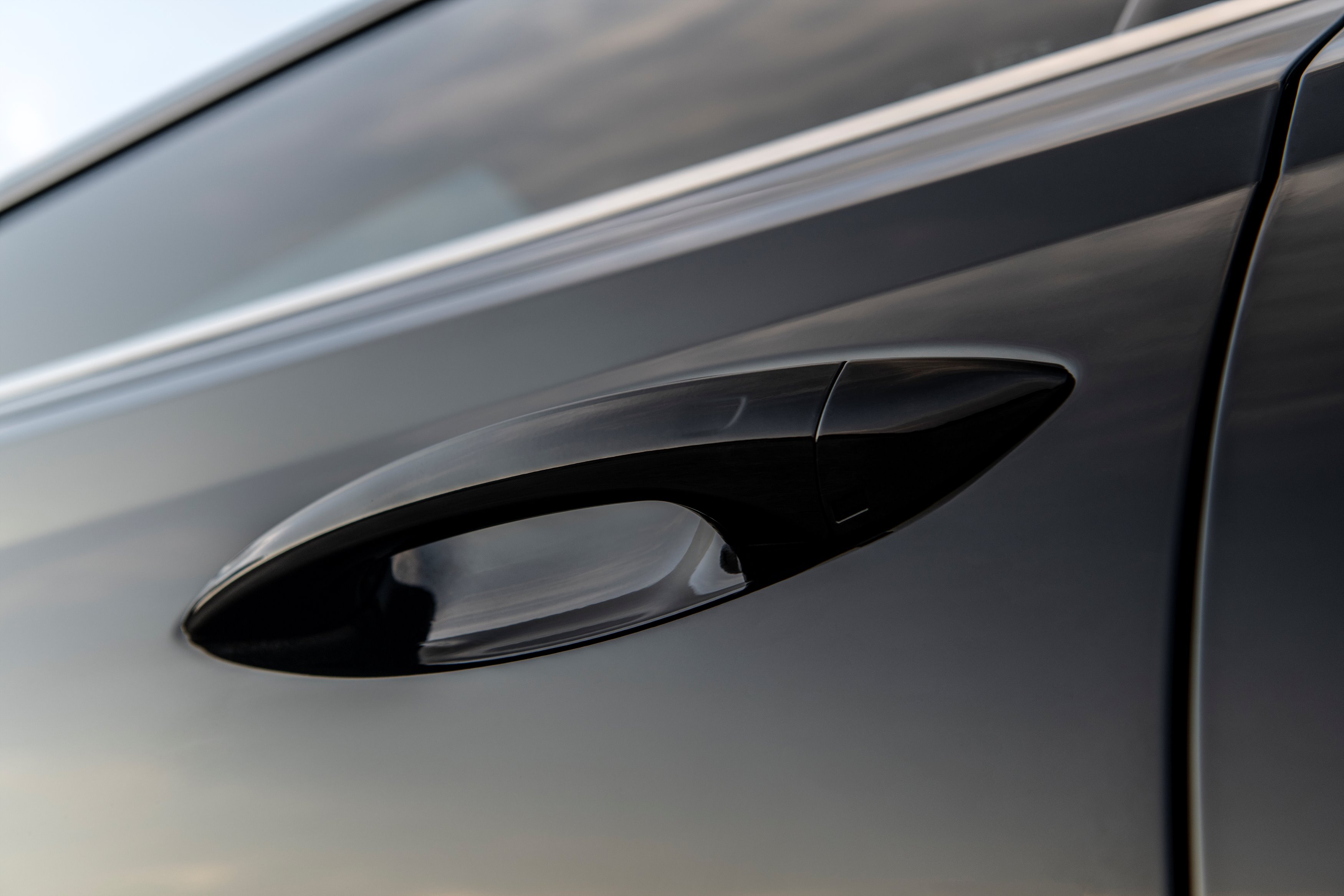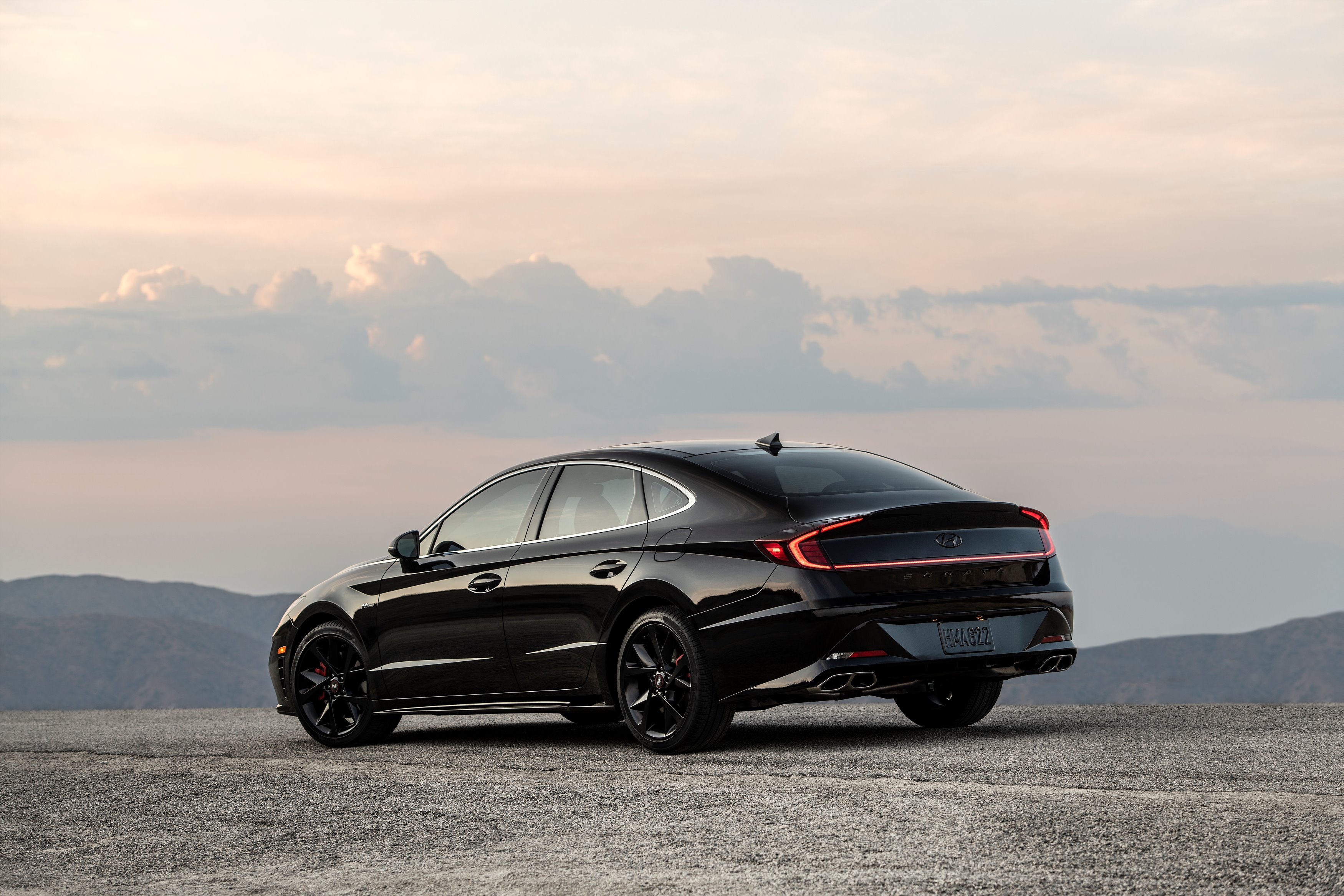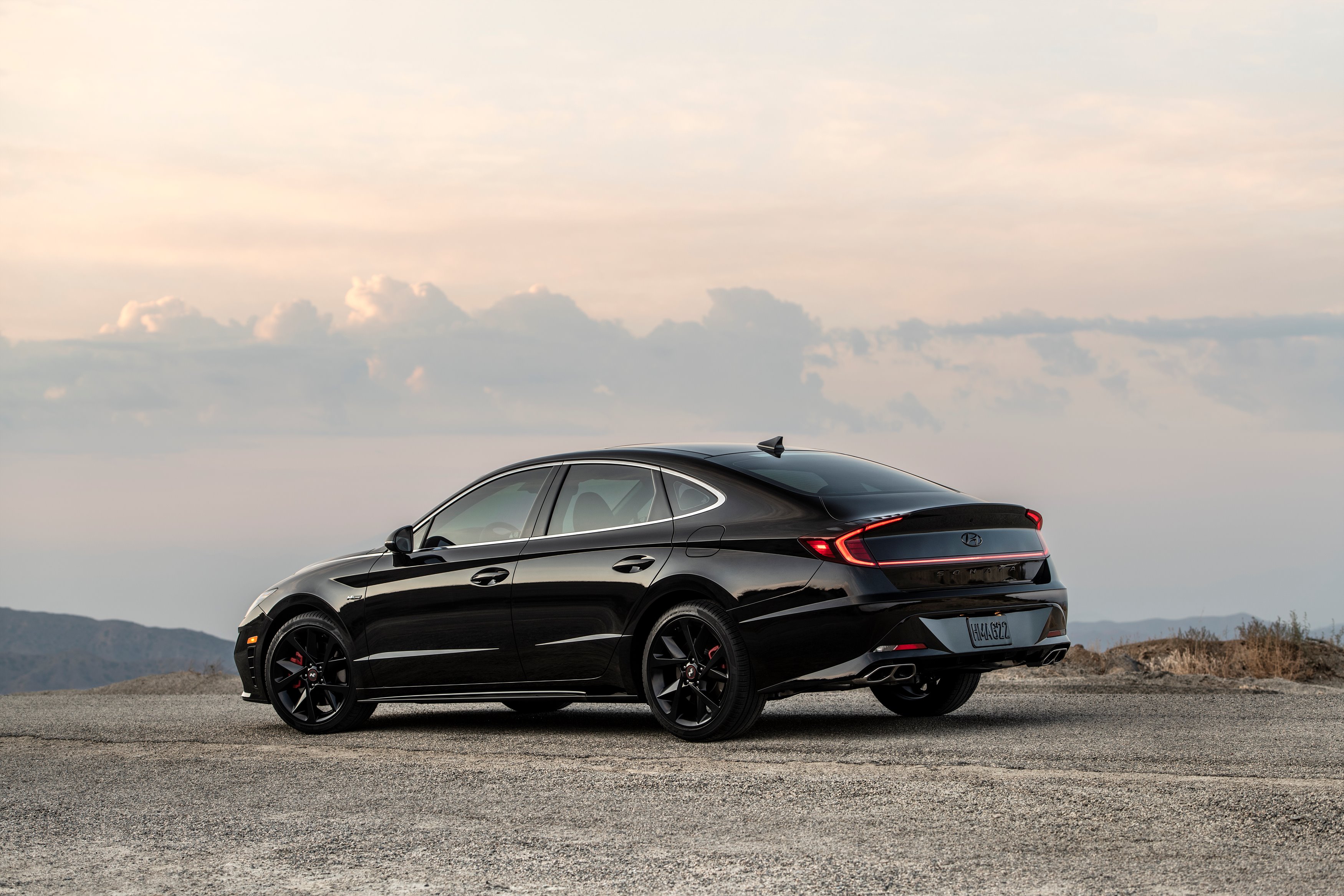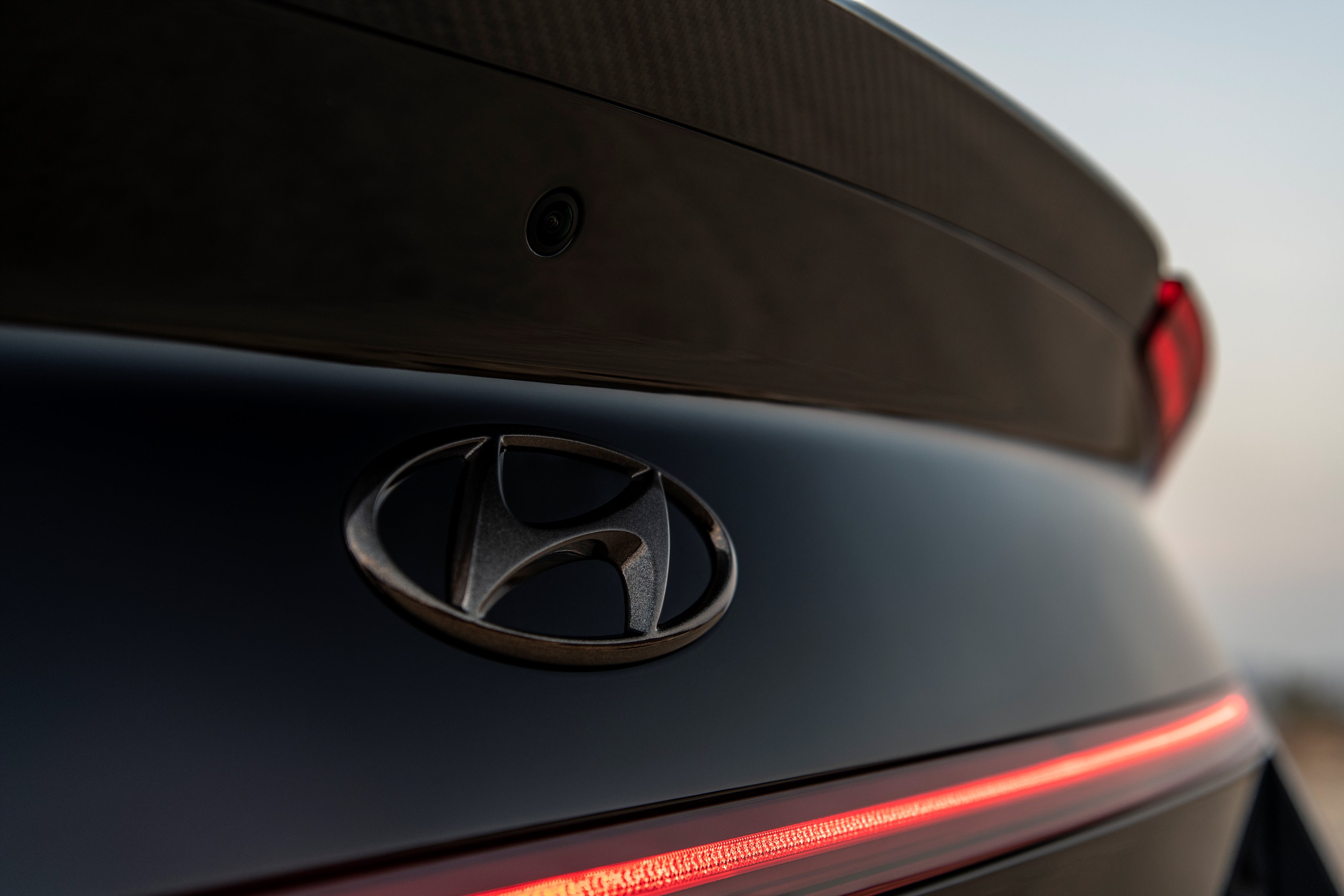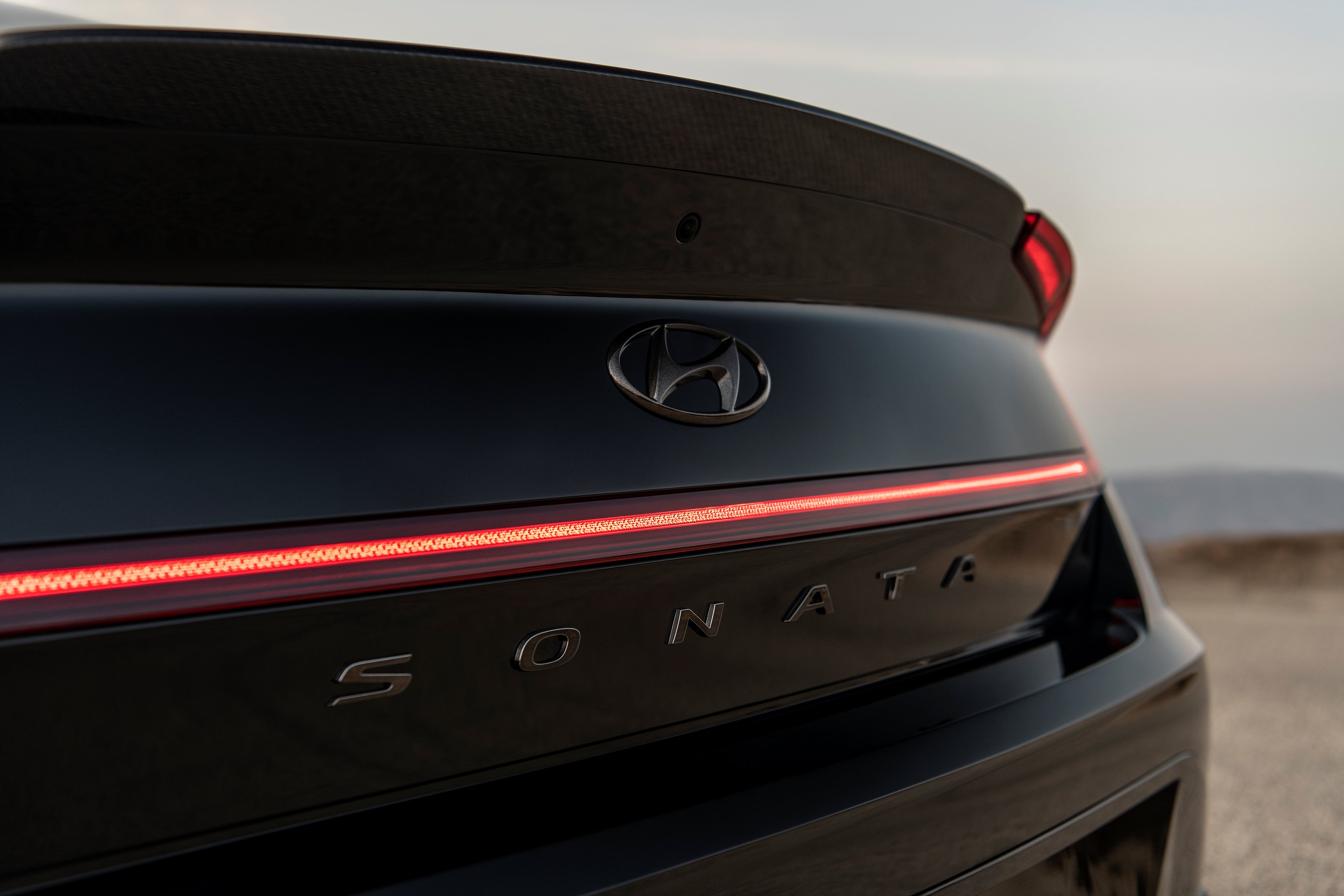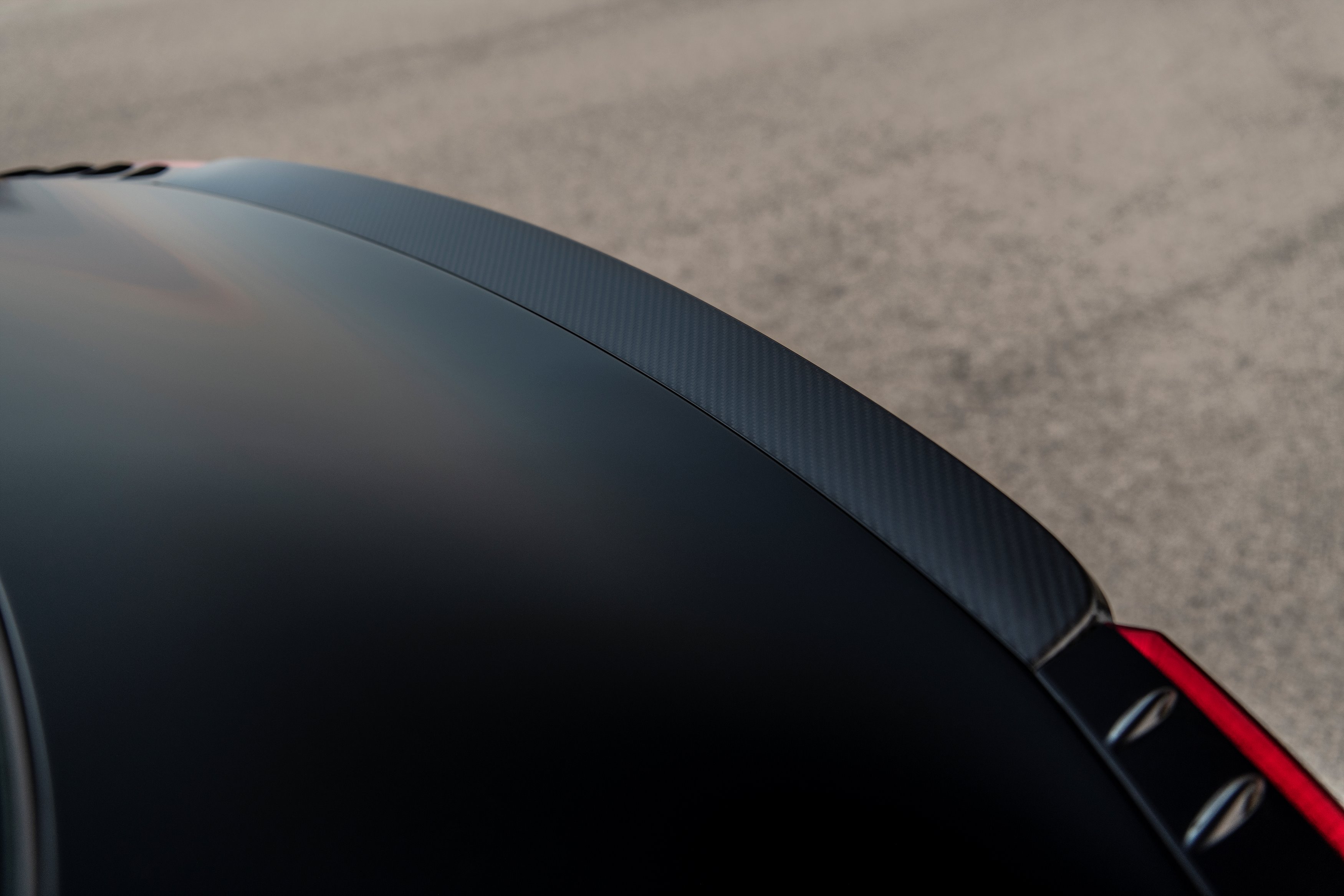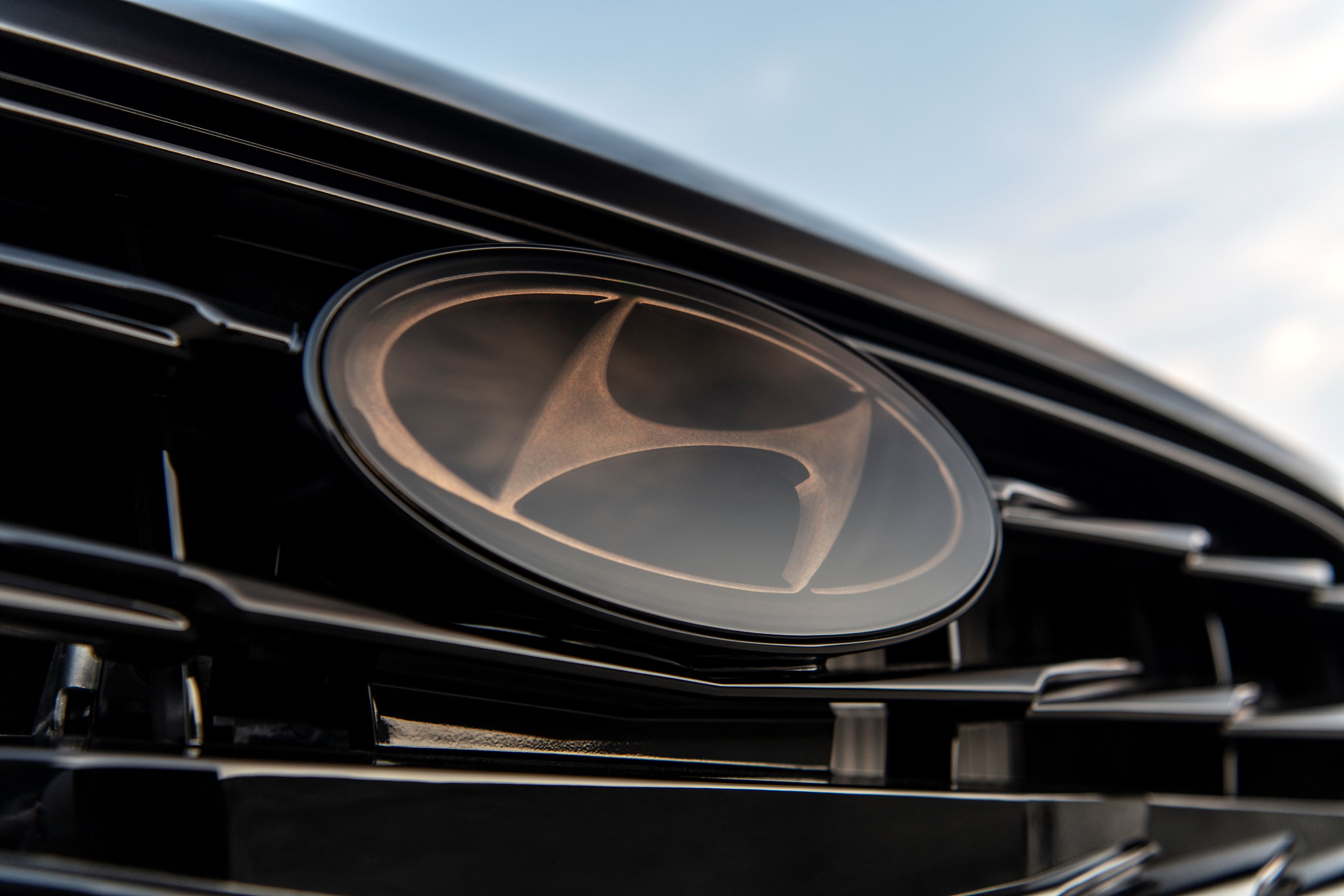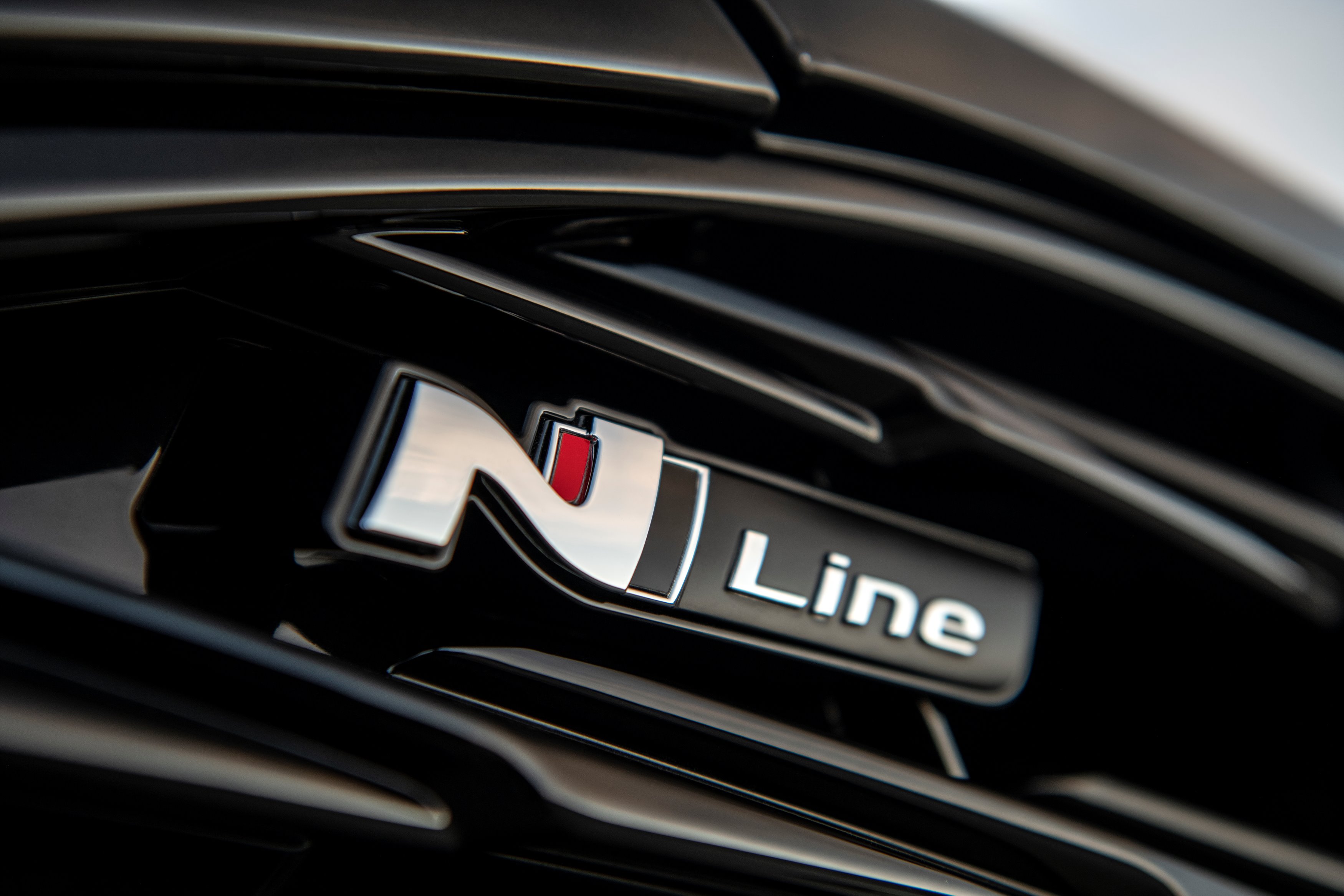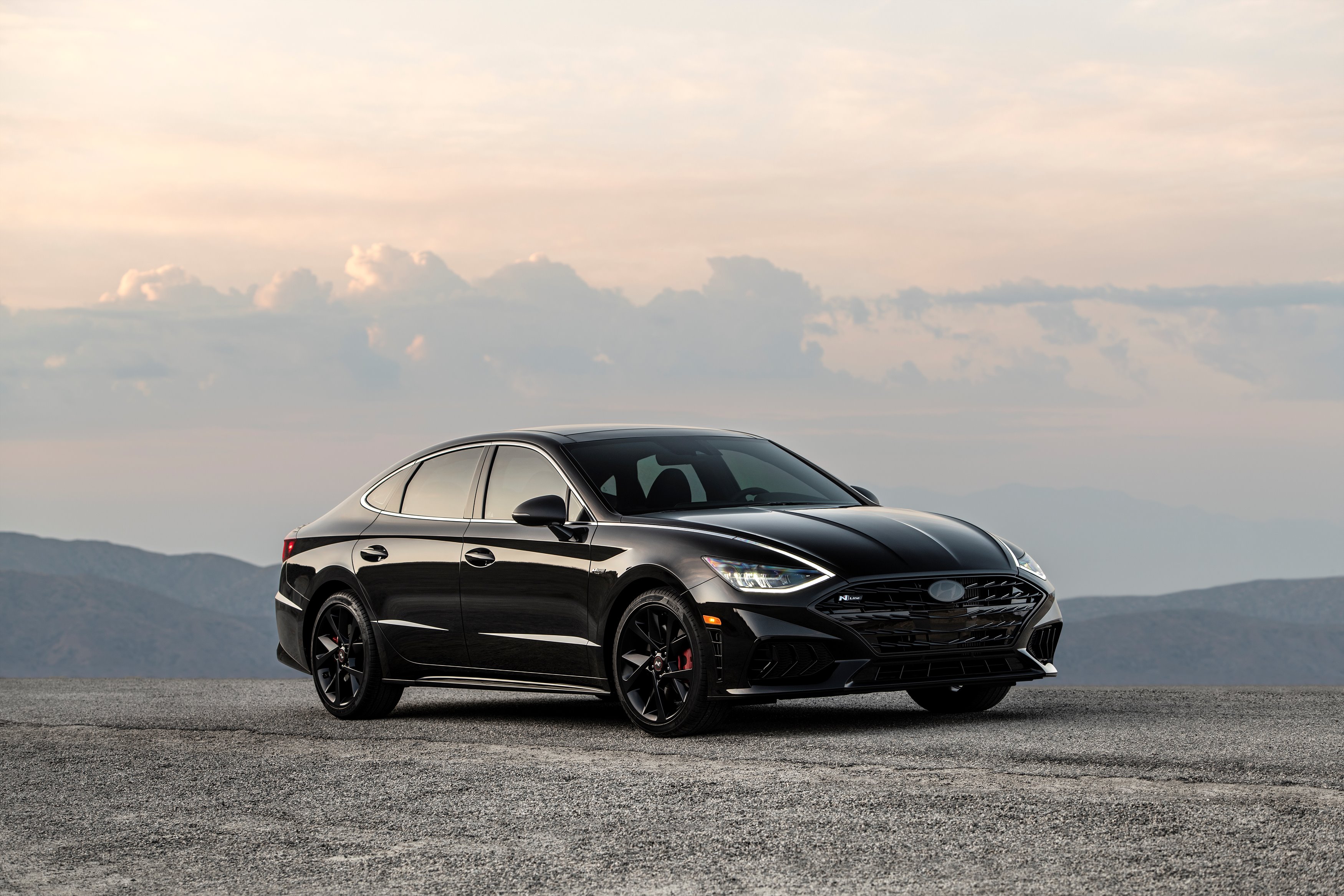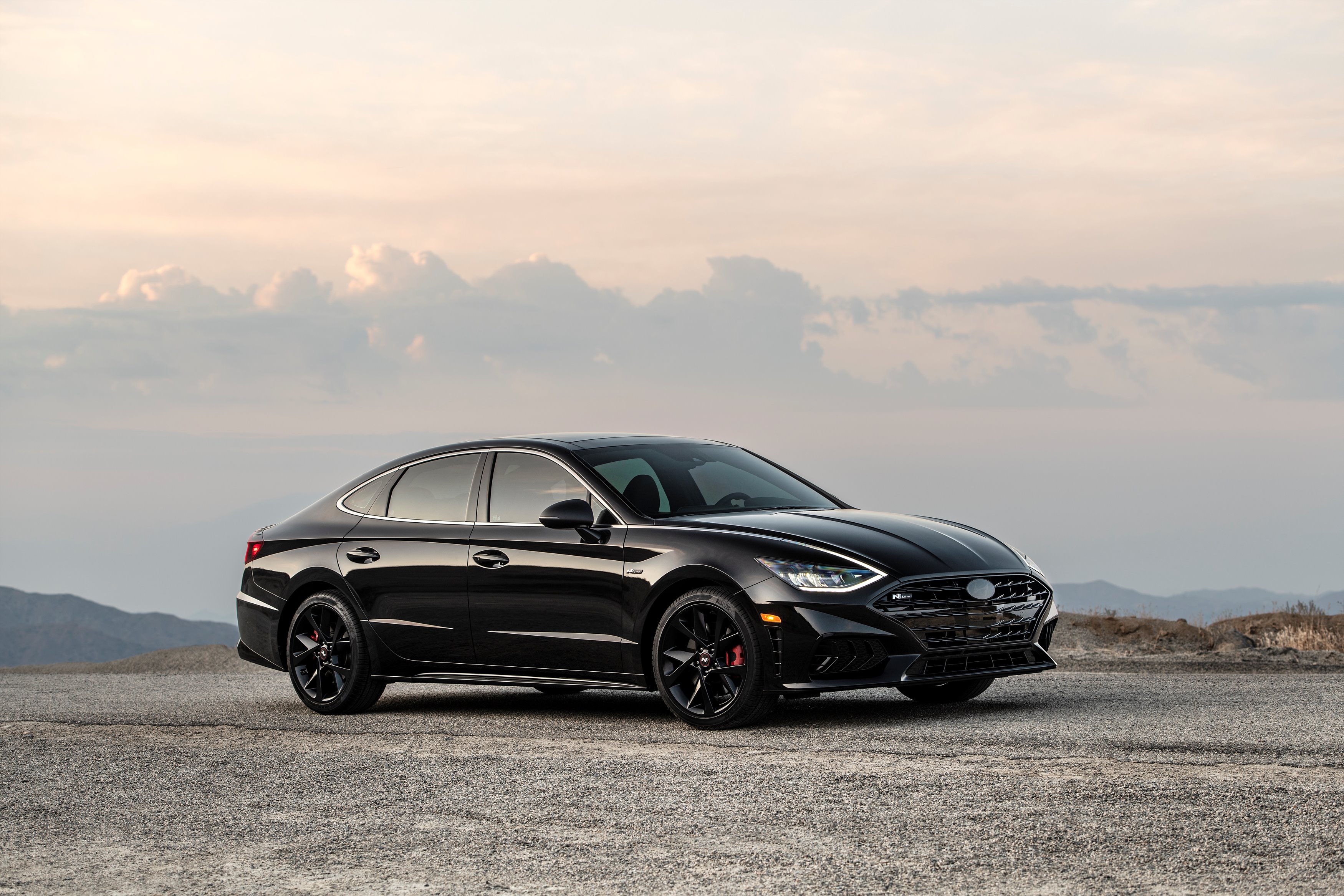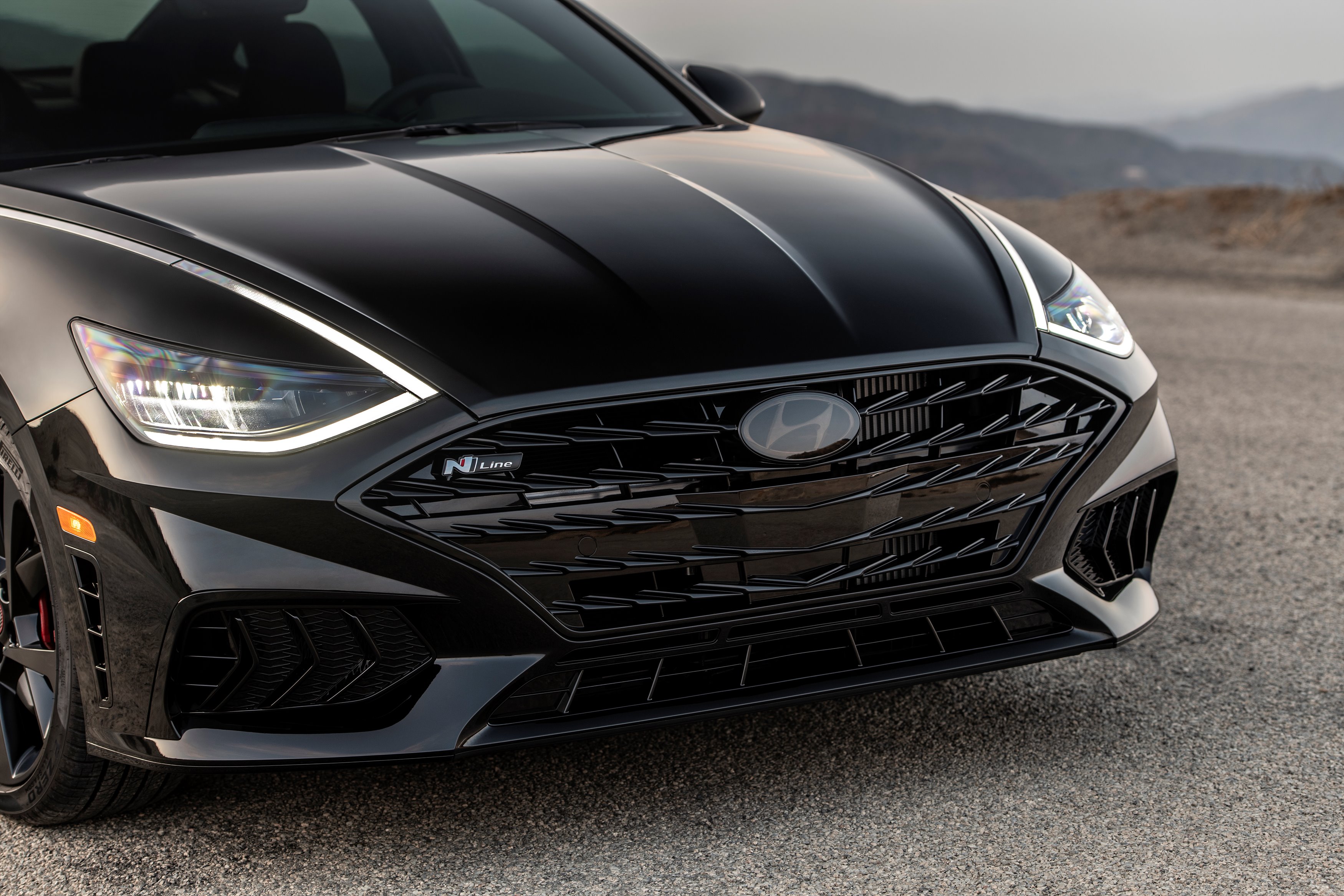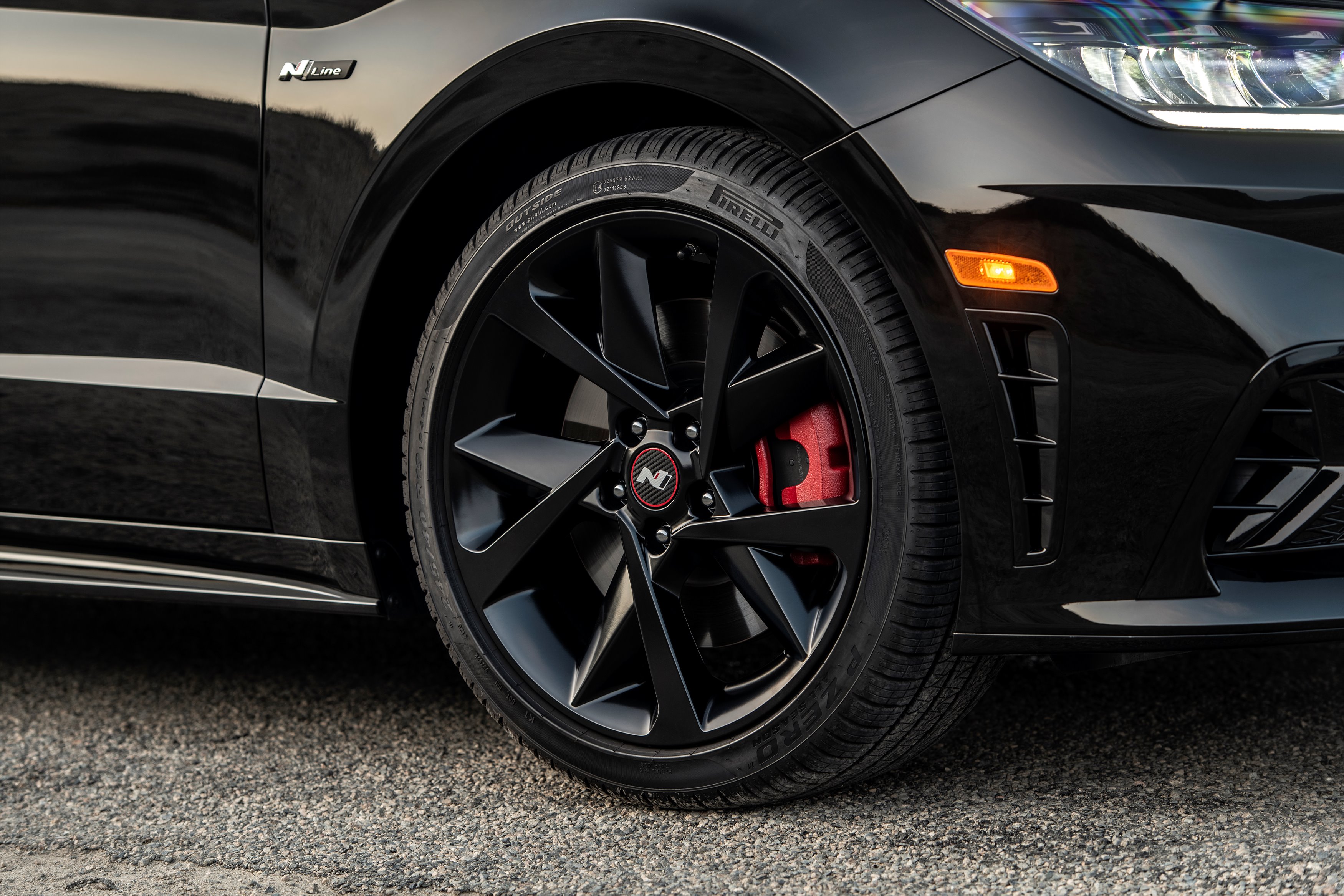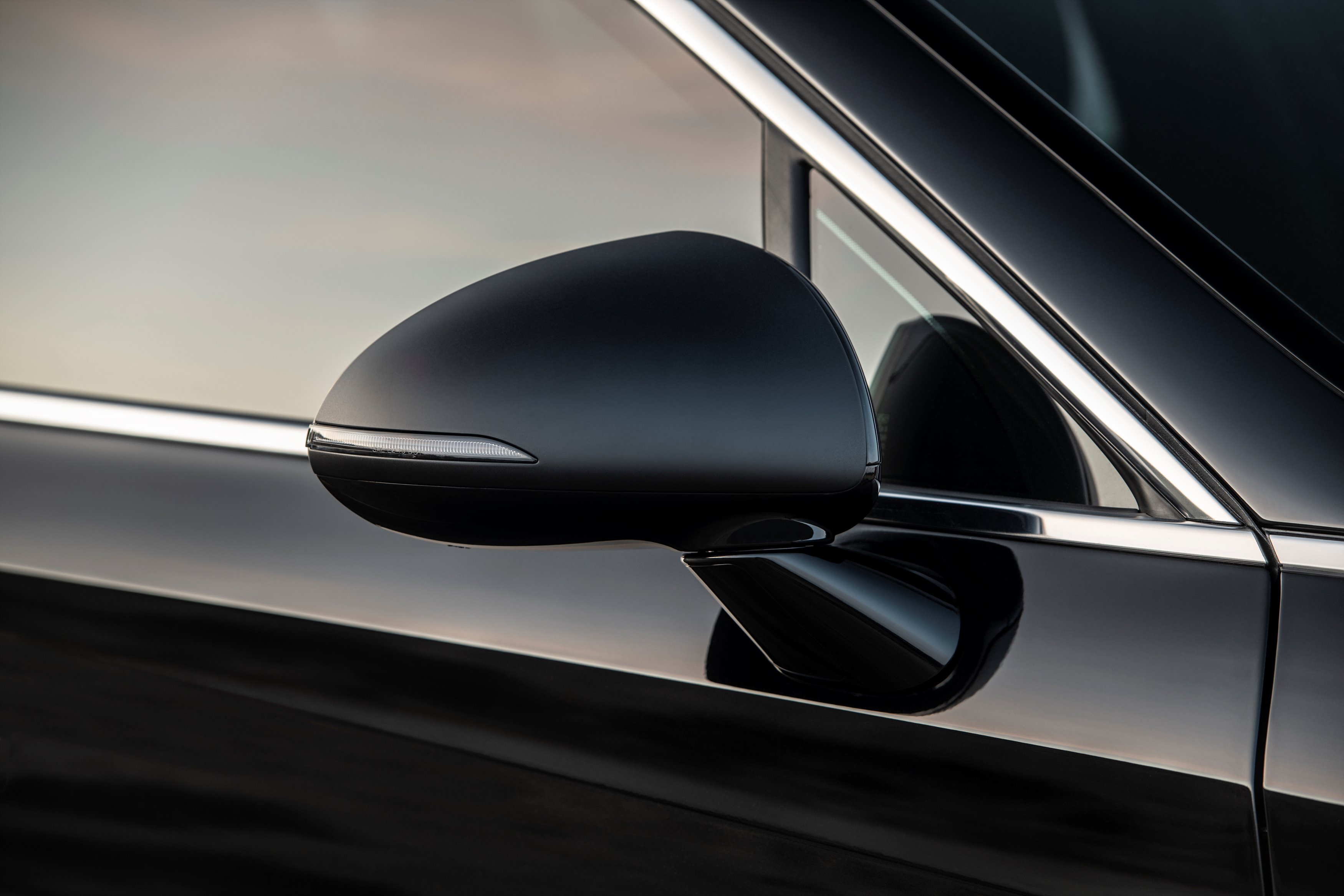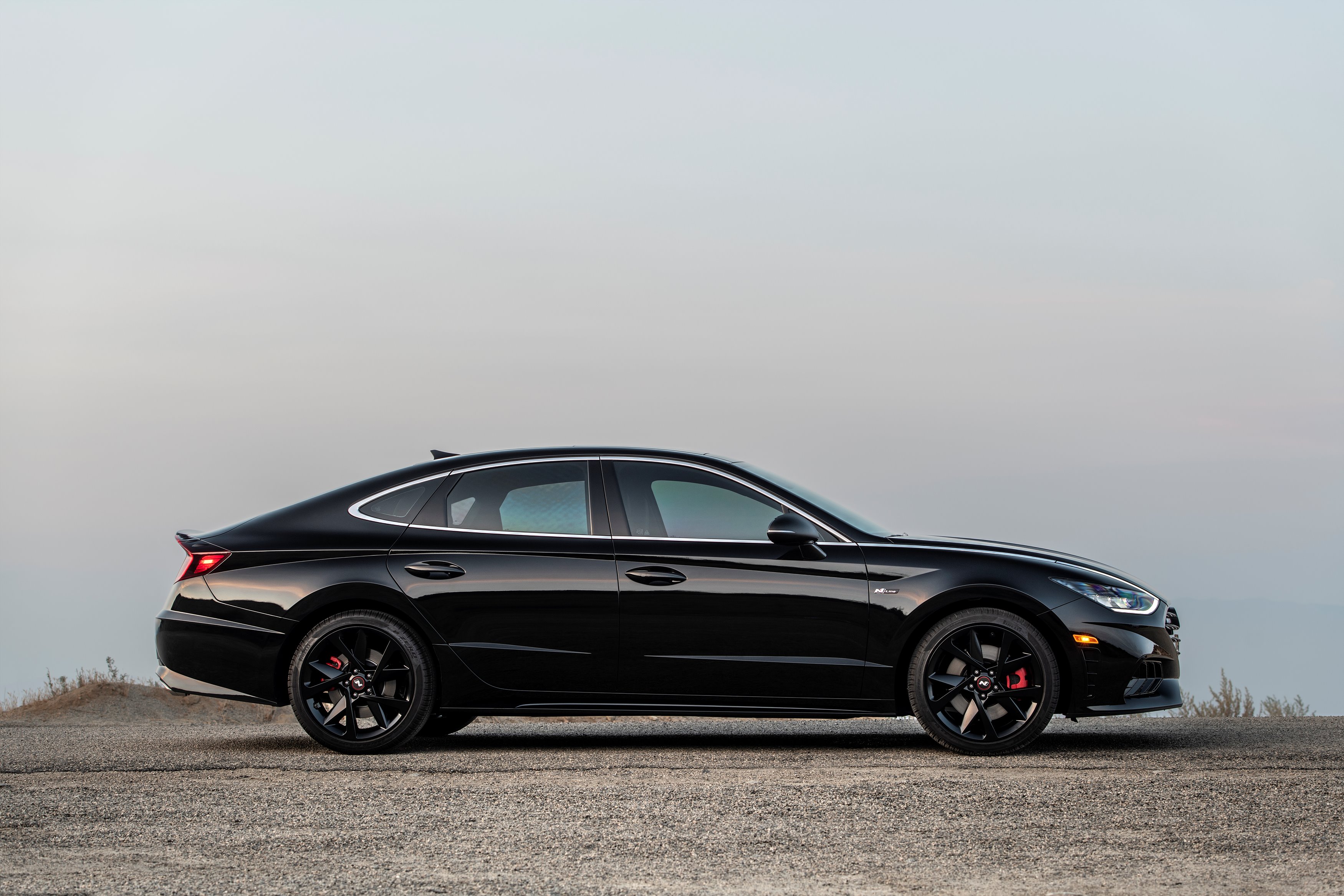 현대차가 내놓은 새로운 한정판입니다. 미국에서 1,000대만 판매될 주인공이고요.
베이스인 쏘나타 N 라인을 토대로 블랙 컬러를 강조했습니다. 단순히 그릴과 휠, 사이드 미러만 블랙 처리한 게 아니고, 로고와 레터링, 도어 핸들 등도 블랙으로 처리했네요. 브레이크 캘리퍼는 레드, 휠 캡과 스포일러는 카본으로 차별화했네요.
The limited-production Hyundai Sonata N Line Night Edition, that debuted in the Paramount Pictures' action film "Snake Eyes: G.I. Joe Origins", is now available at dealerships. This new offering for the performance-oriented Sonata N Line appeals to enthusiasts with carbon fiber parts, matte black accents and dark chrome exterior badges. Production of the Sonata N Line Night Edition will be limited to 1,000 cars. The Night Edition will be available in either Phantom Black or Quartz White. The 2022 Sonata N Line Night Edition is priced at $34,750 with a destination charge of $1,025.
The 2022 Sonata N Line Night Edition in Phantom Black on a canyon road in Riverside County, Calif., Fri. Sept. 24, 2021. (Photo/Hyundai Motor America)
Sonata N Line Night Edition includes all the features of the standard N Line performance model, but also adds black appearance accents:
N Line Night Edition Highlights:
Carbon fiber rear lip spoiler (Carbon Fiber Reinforced Plastic)
Matte black 19-inch unique alloy wheels
N logo wheel center caps (Carbon Fiber Reinforced Plastic)
Red painted brake calipers
Dark chrome front "H" Hyundai badge
Dark chrome rear "H" Hyundai and "Sonata" badges
Available in Phantom Black or Quartz White
Matte black mirror cover (body color on Quartz White)
Matte black upper door handle cover (body color on Quartz White)
The 2022 Sonata N Line Night Edition in Phantom Black on the shoulder of a canyon road in Riverside County, Calif., Fri. Sept. 24, 2021. (Photo/Hyundai Motor America)