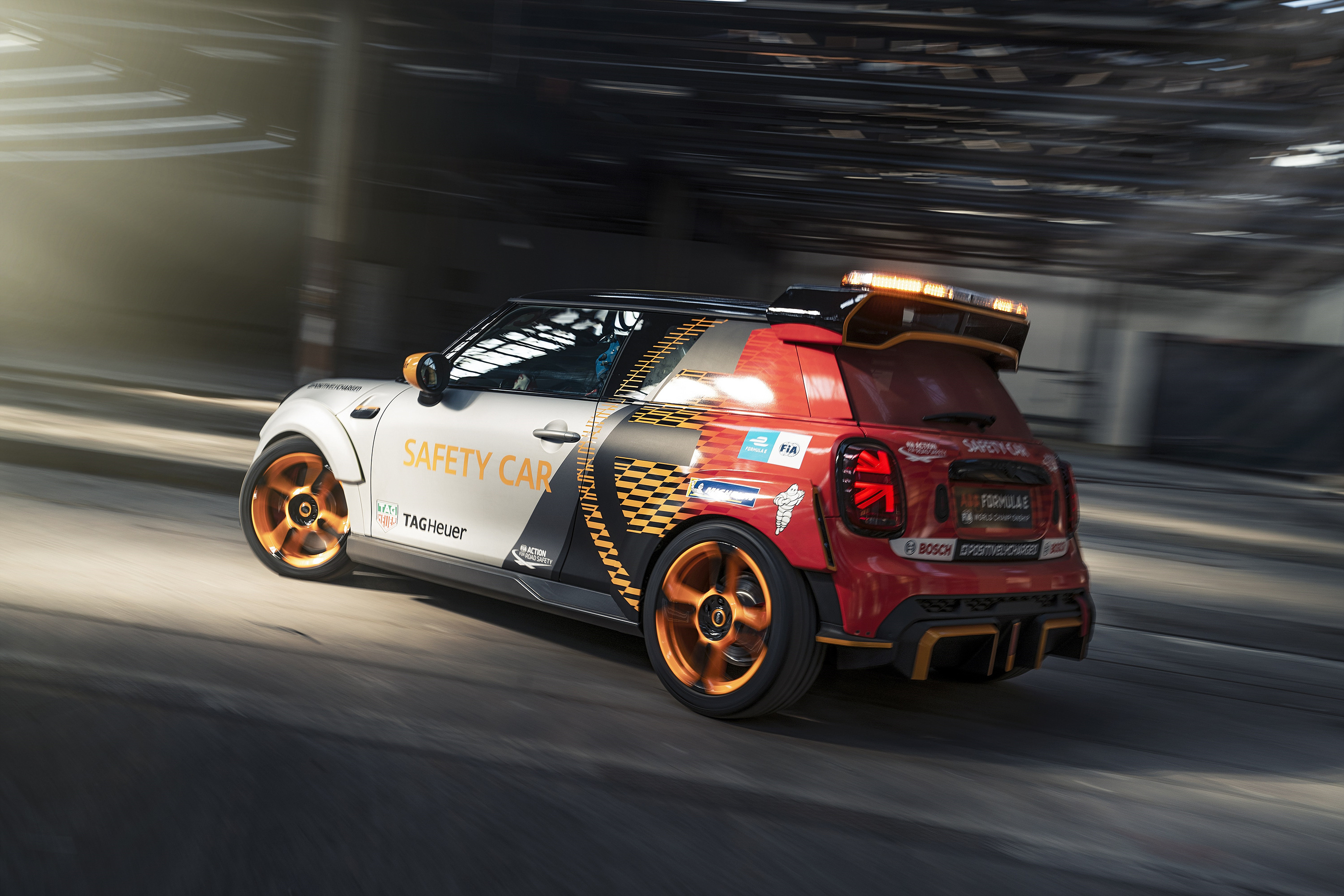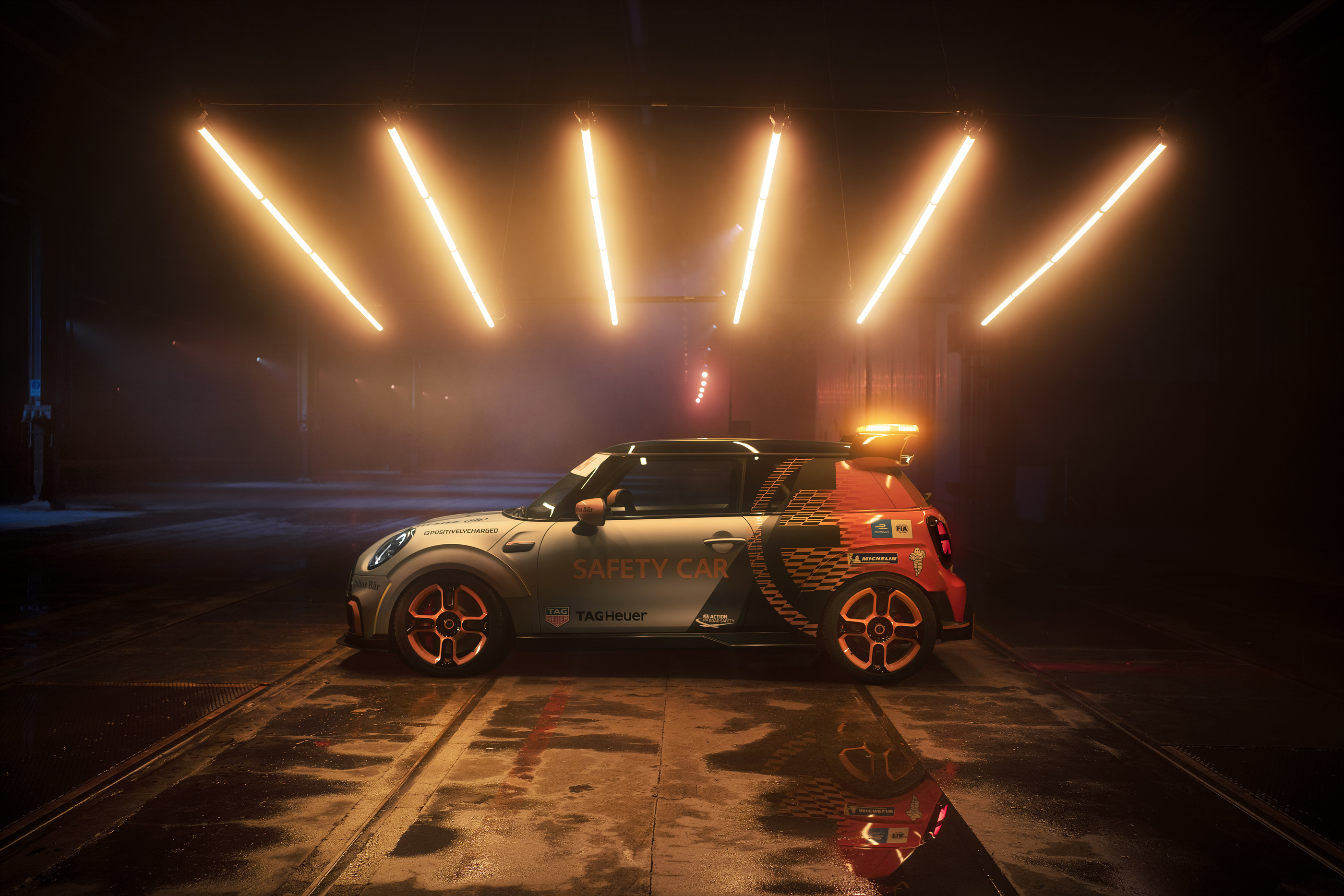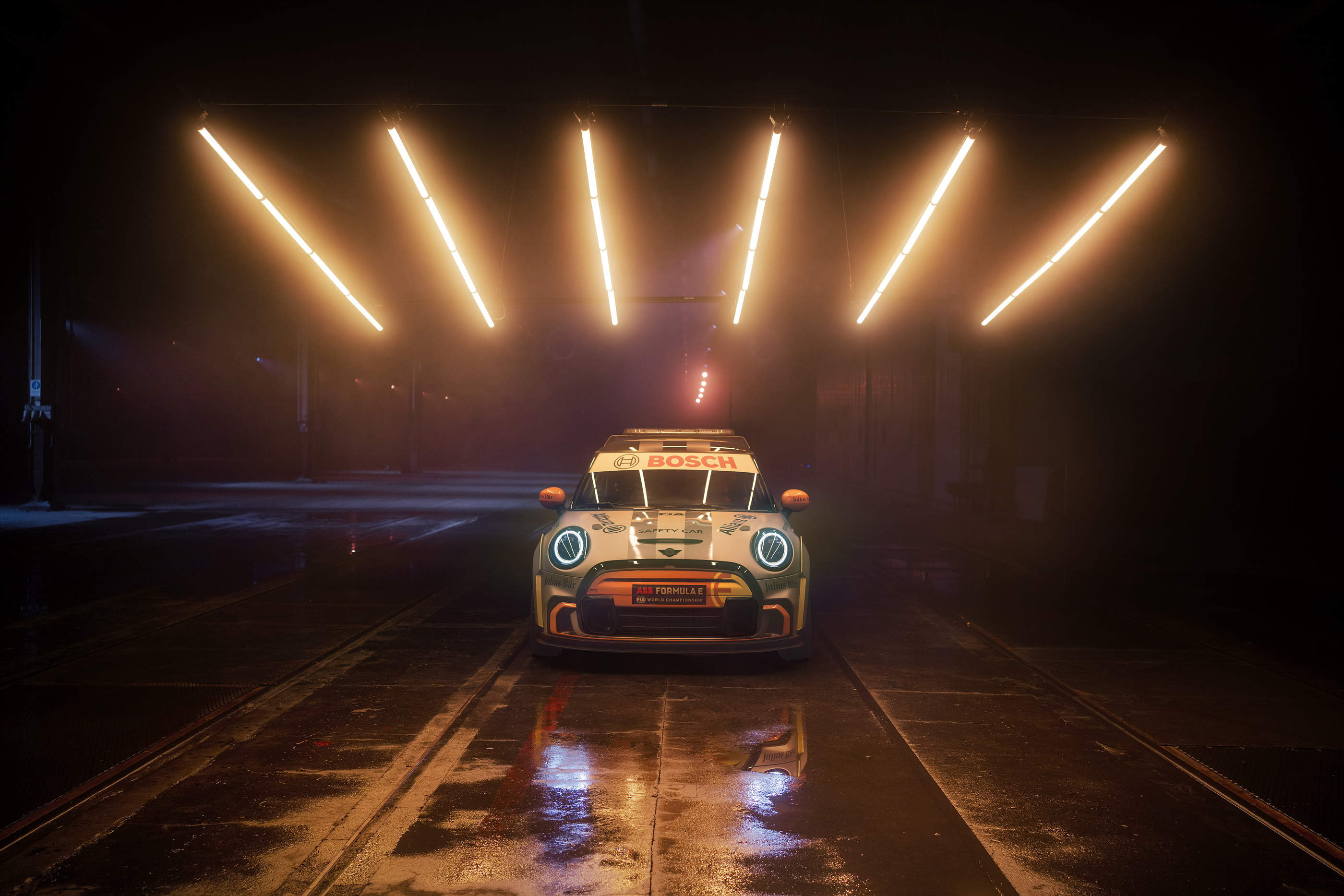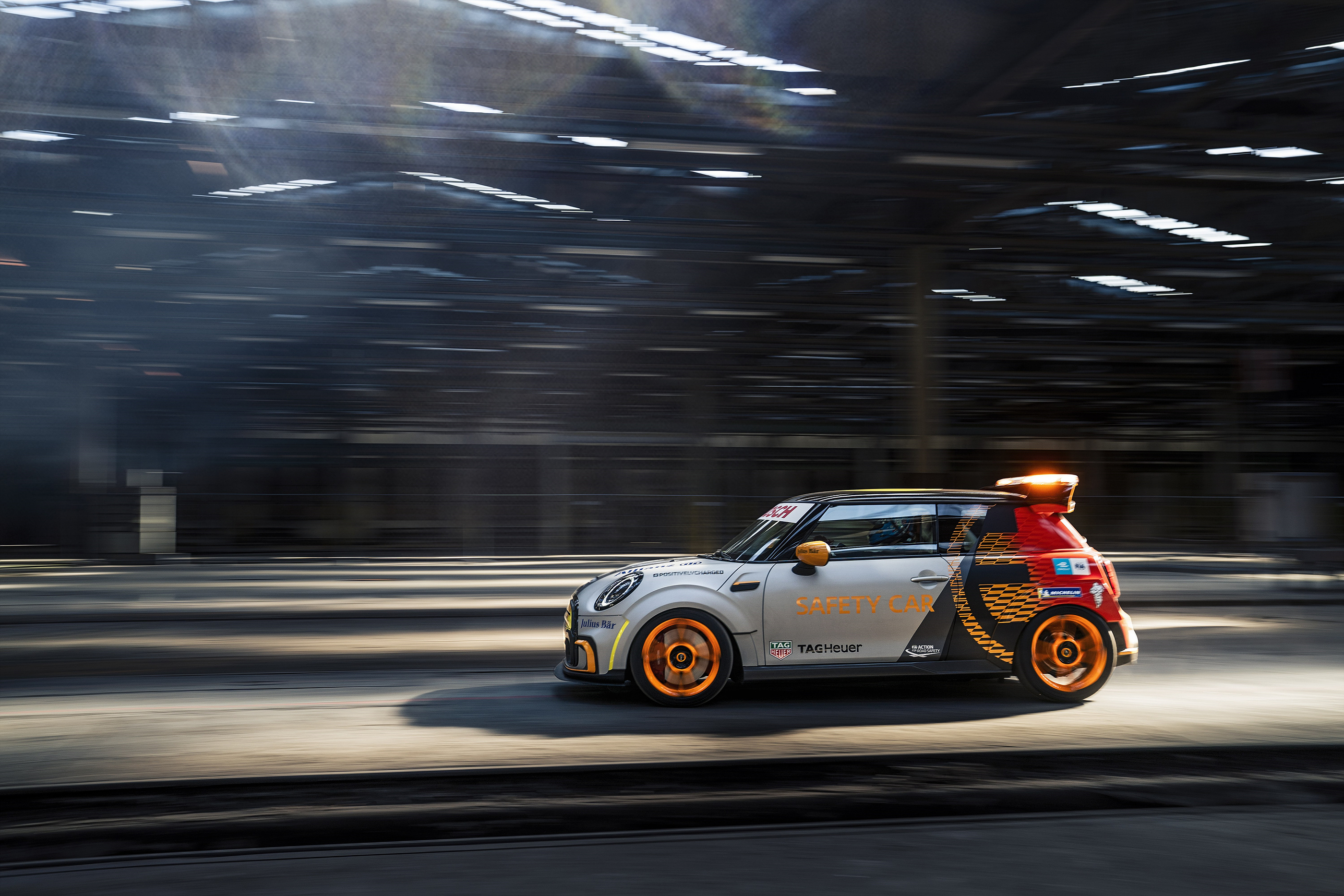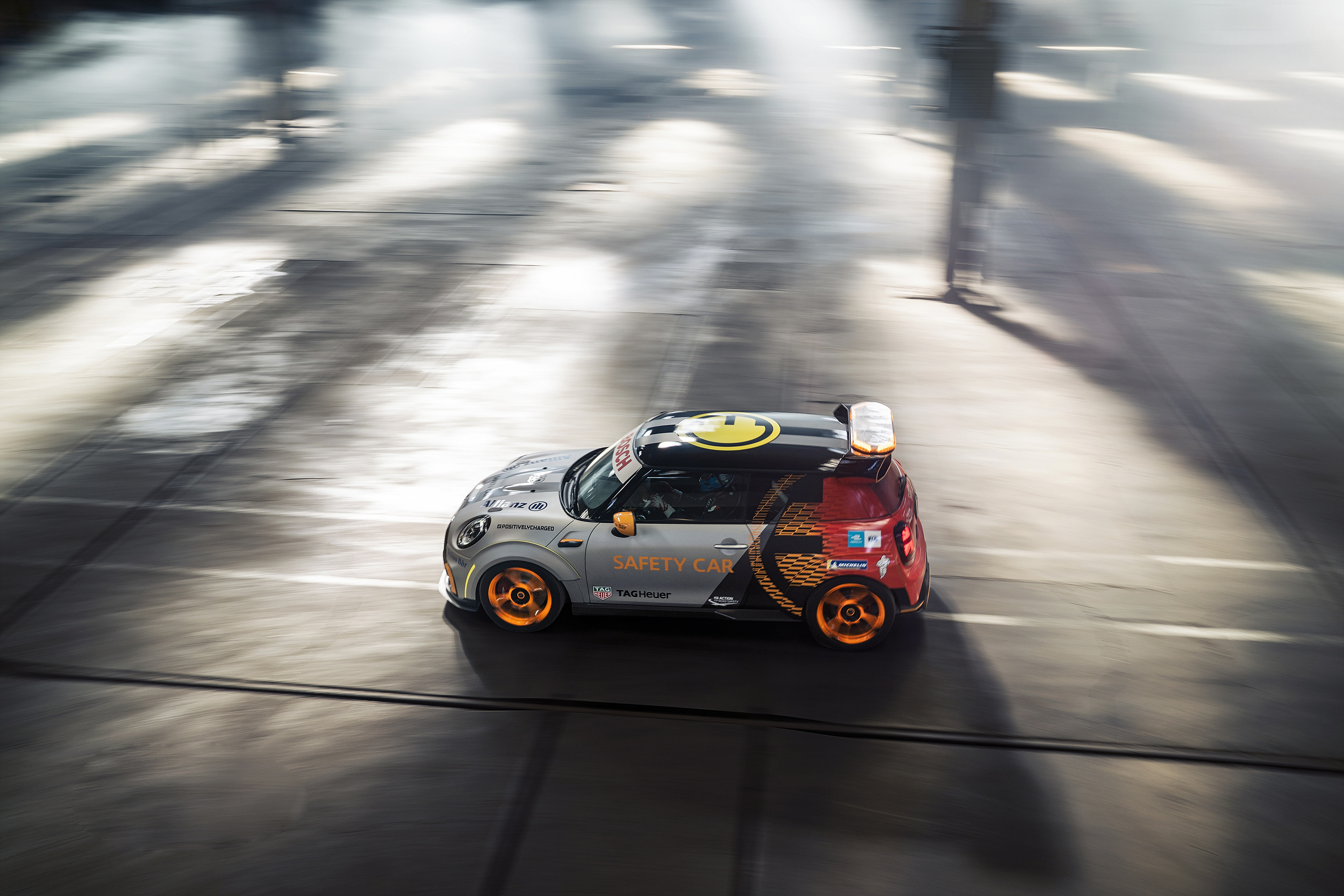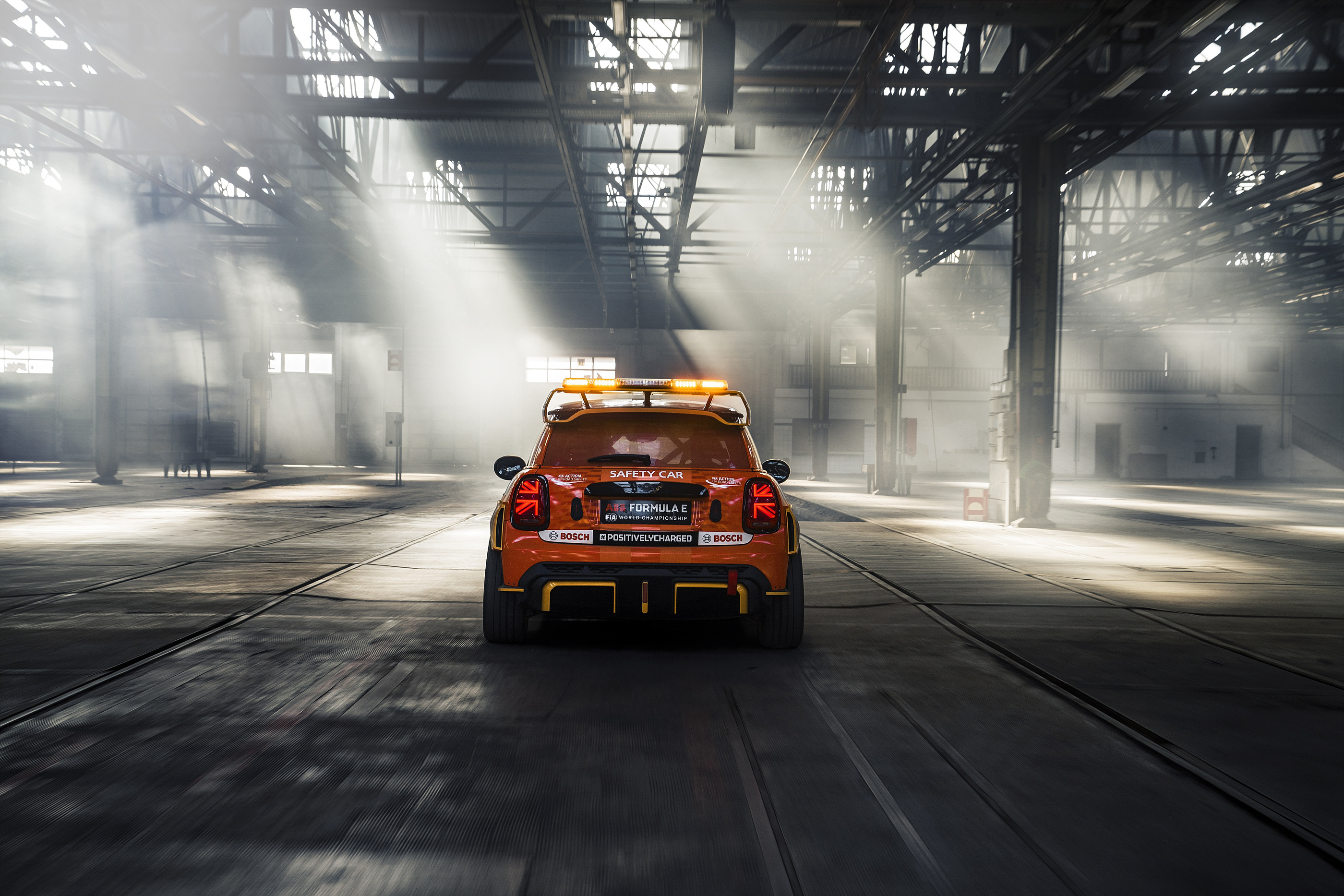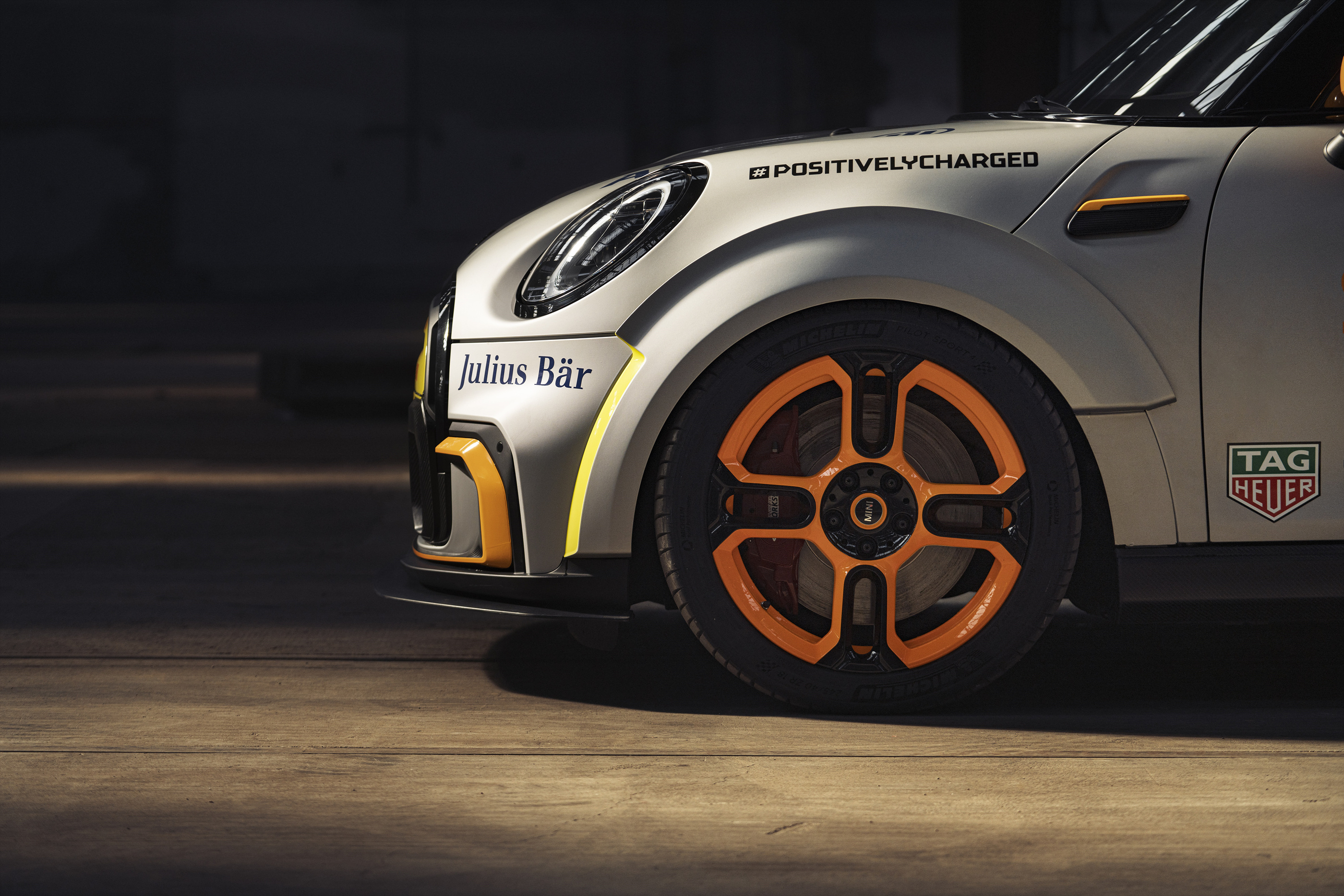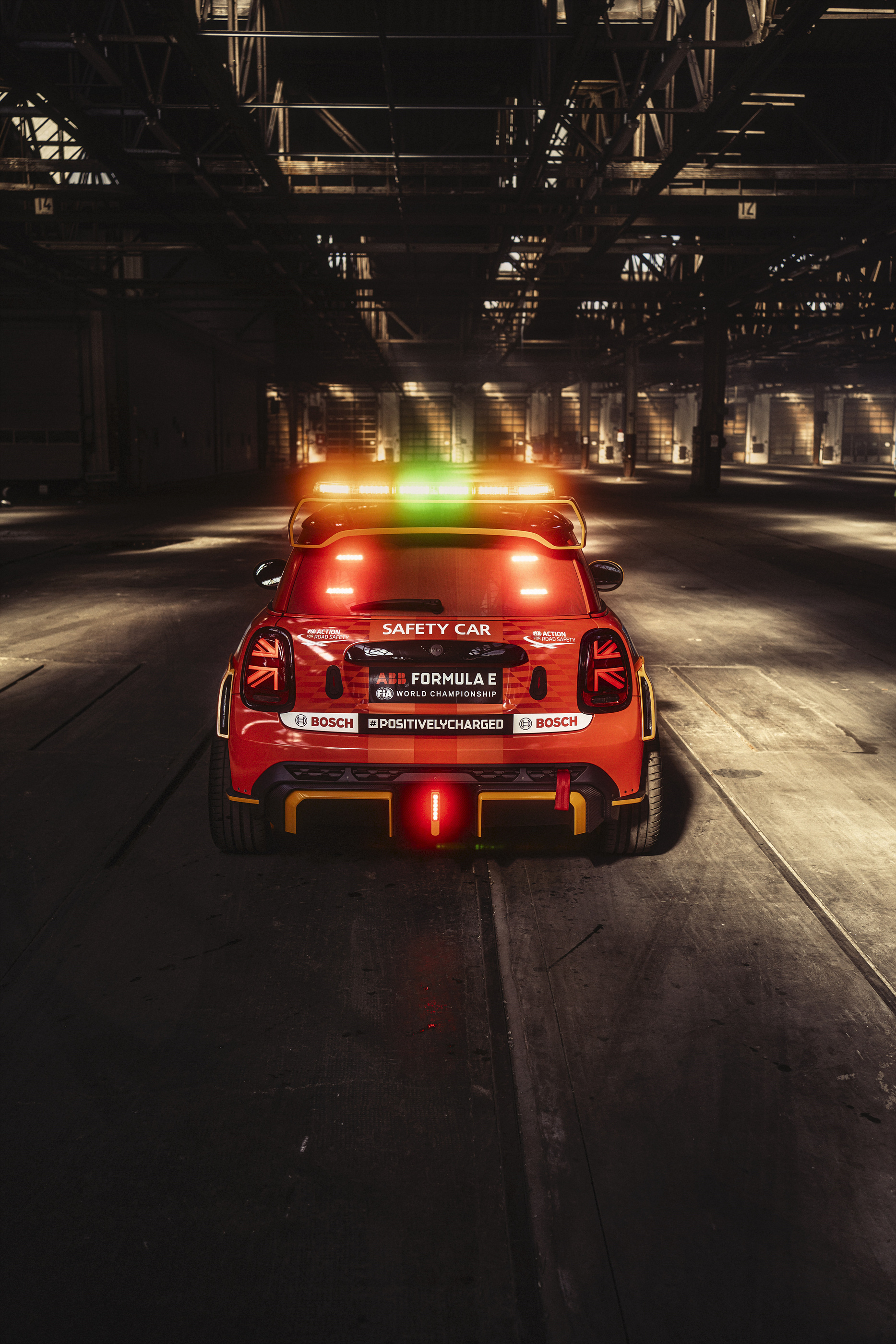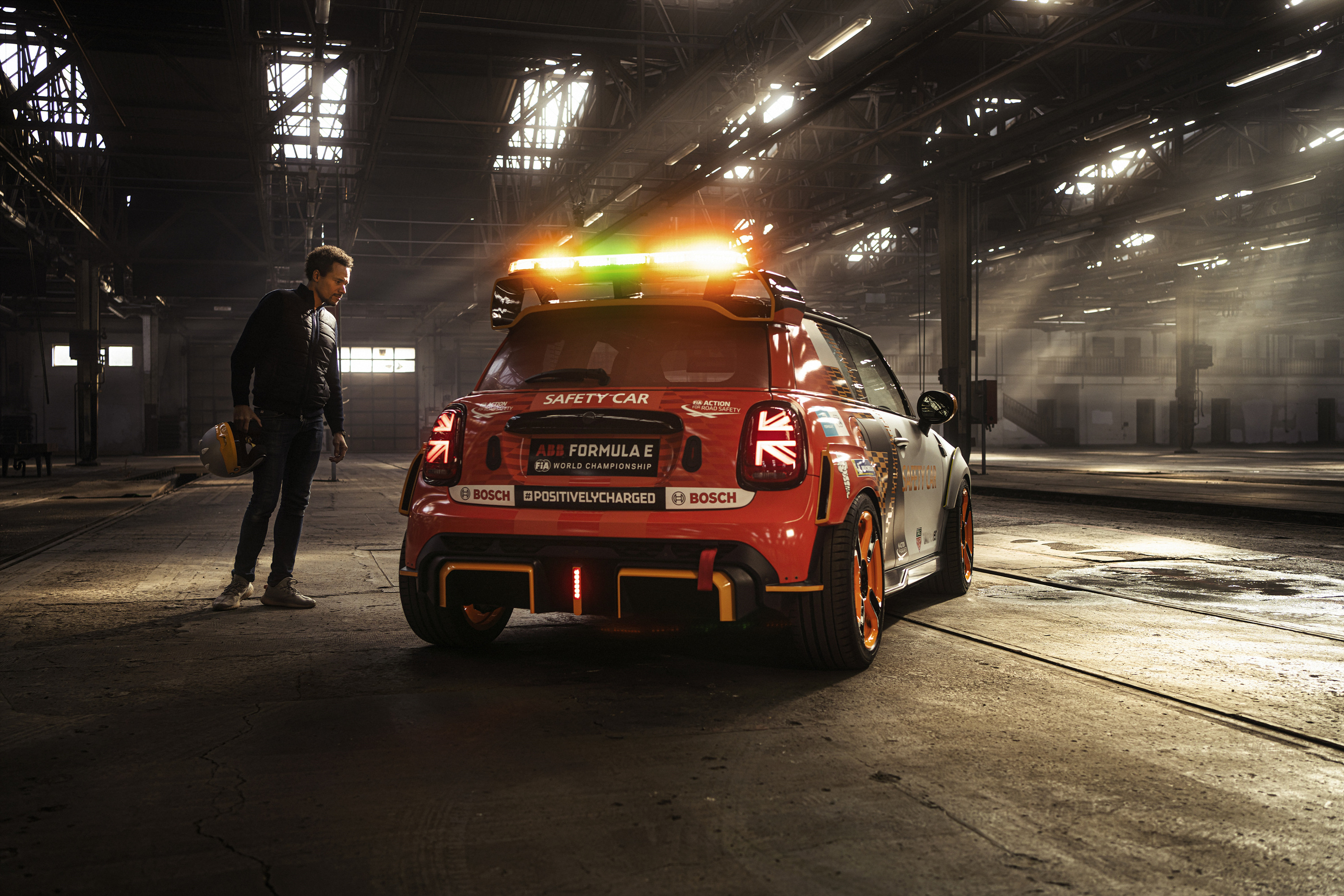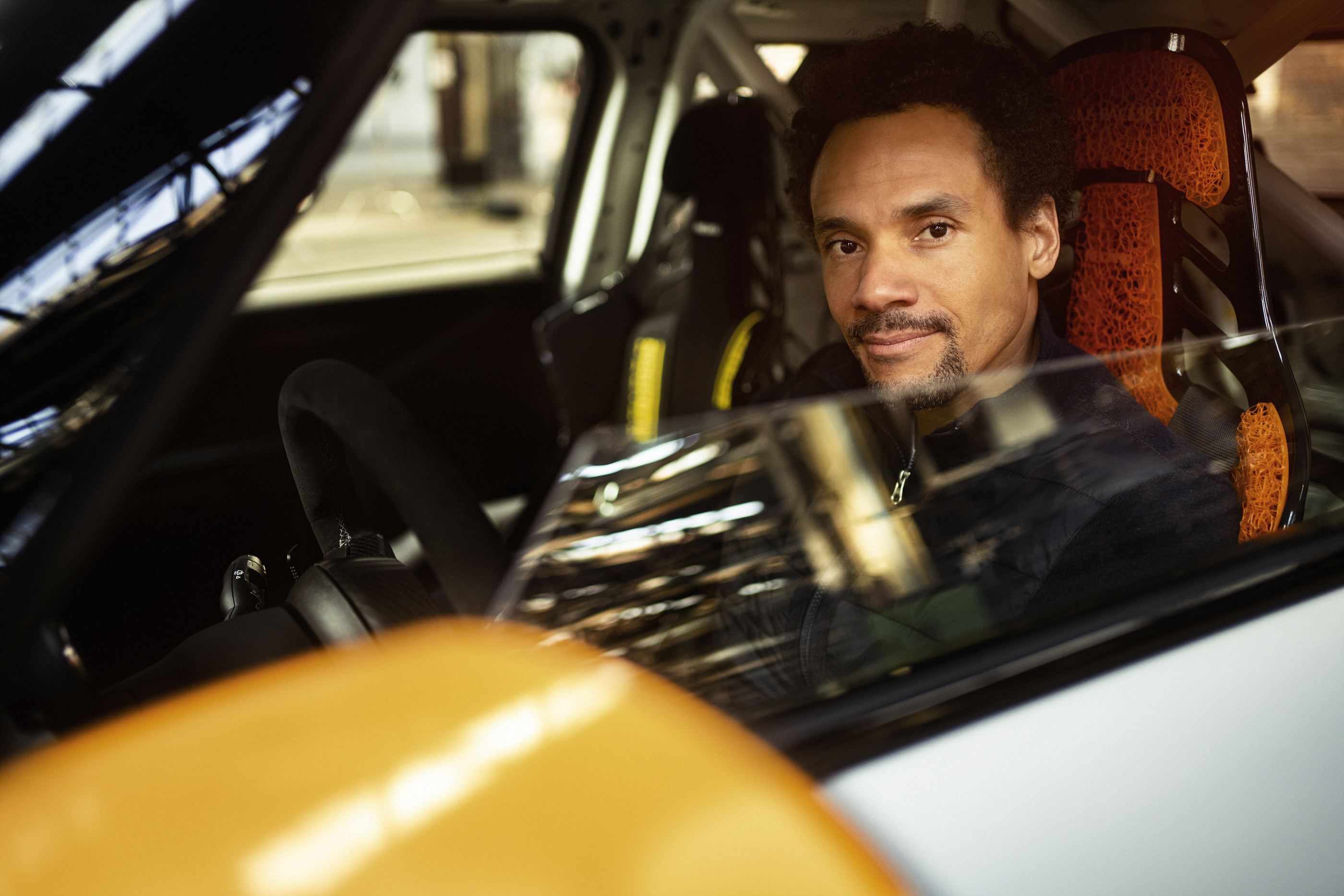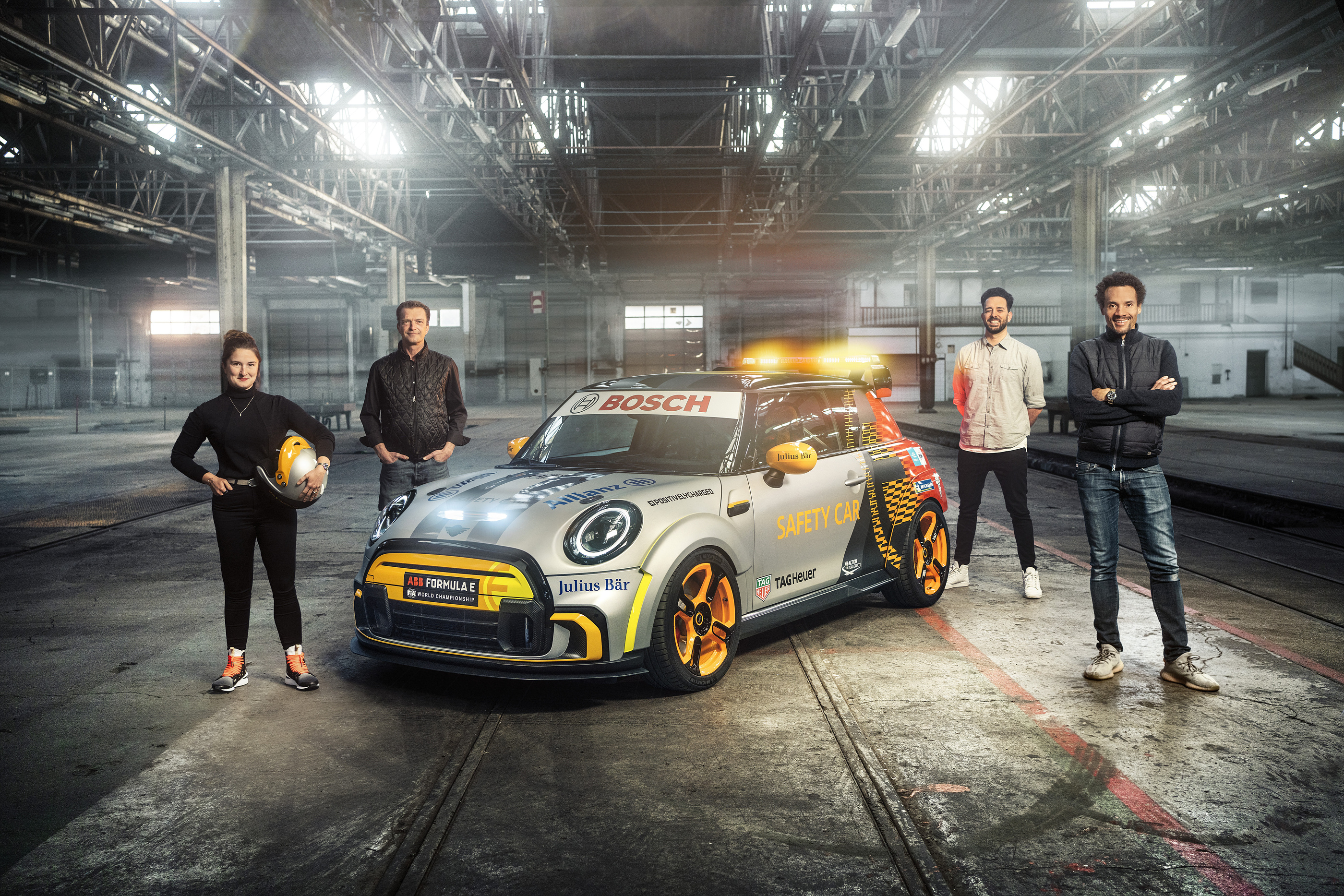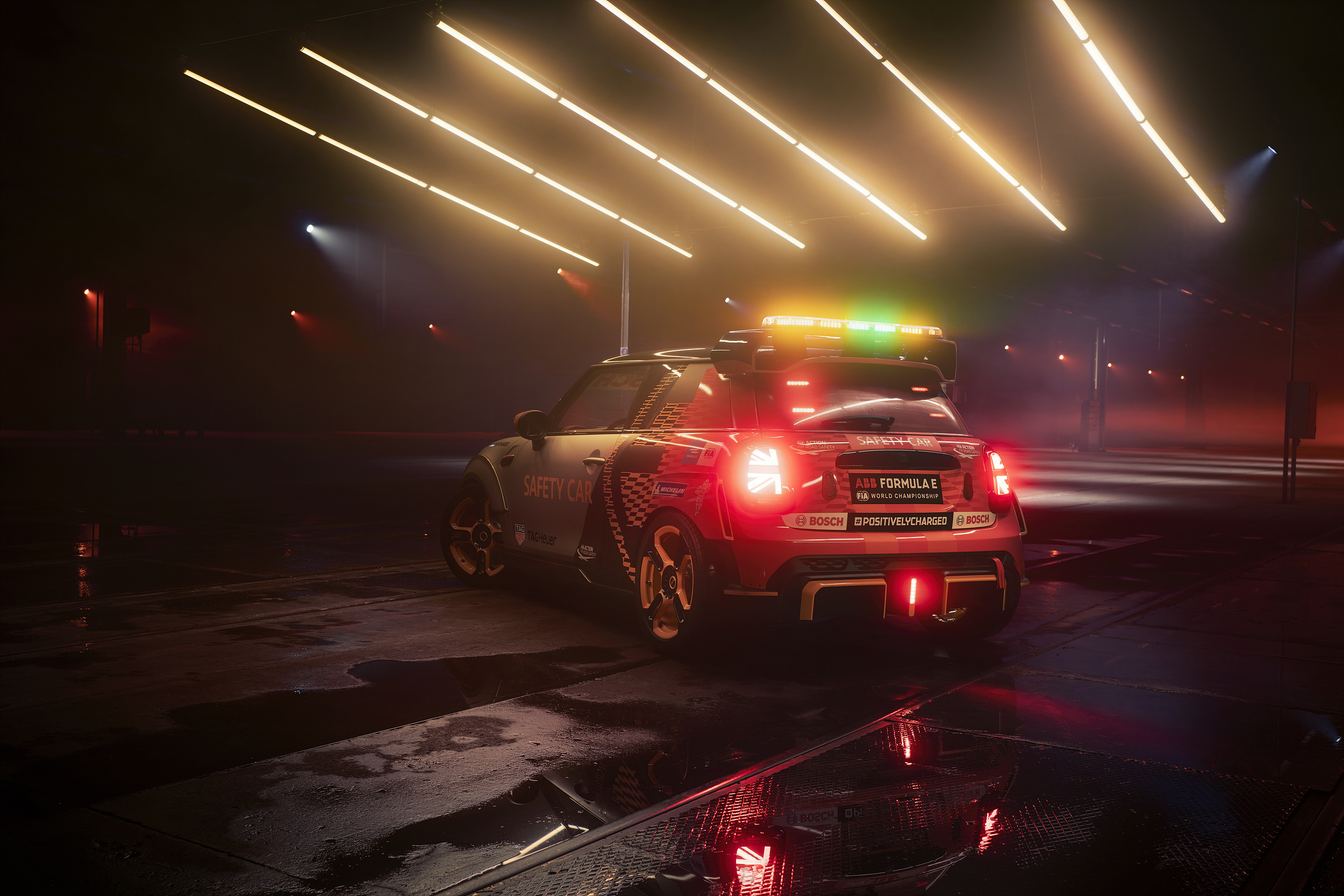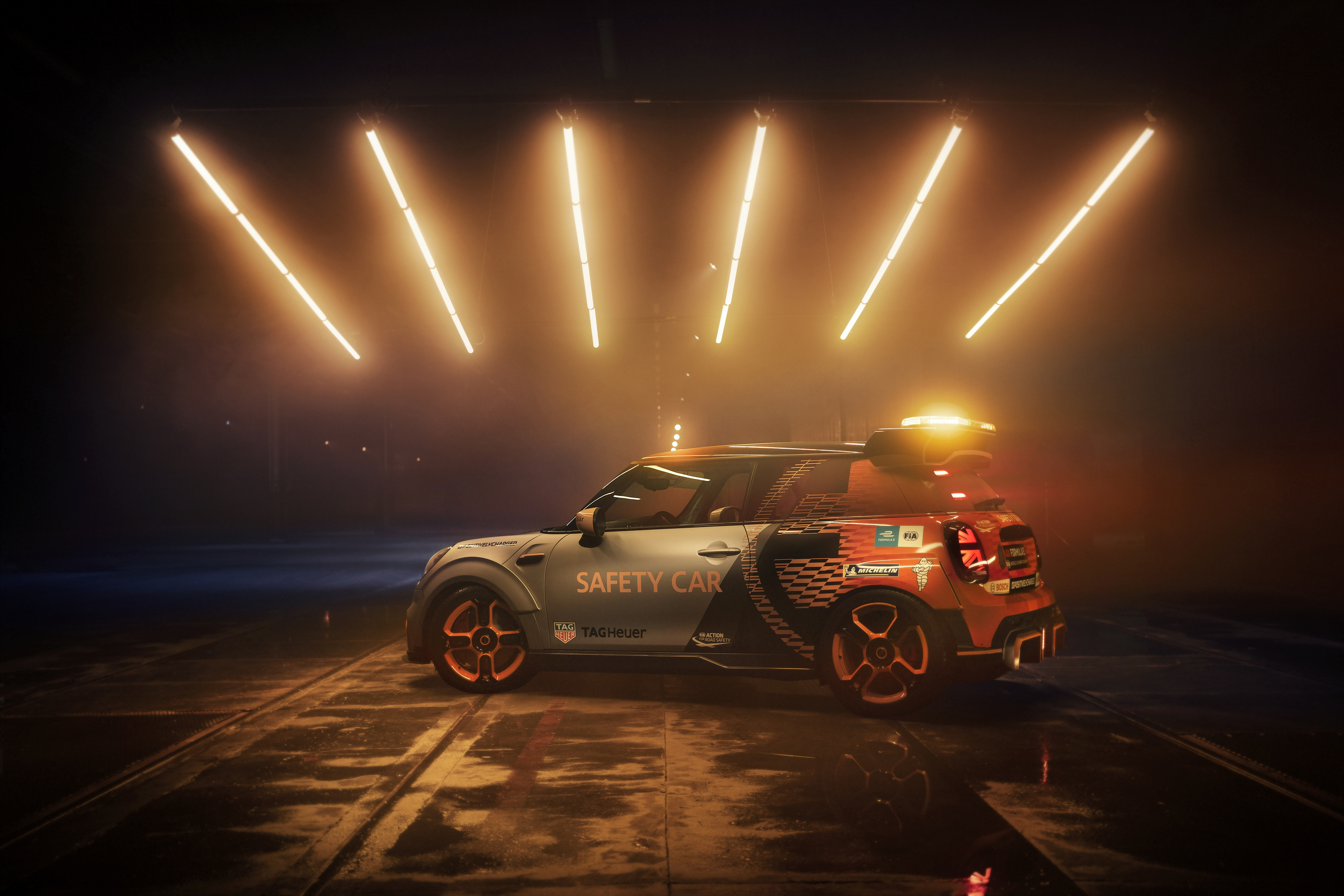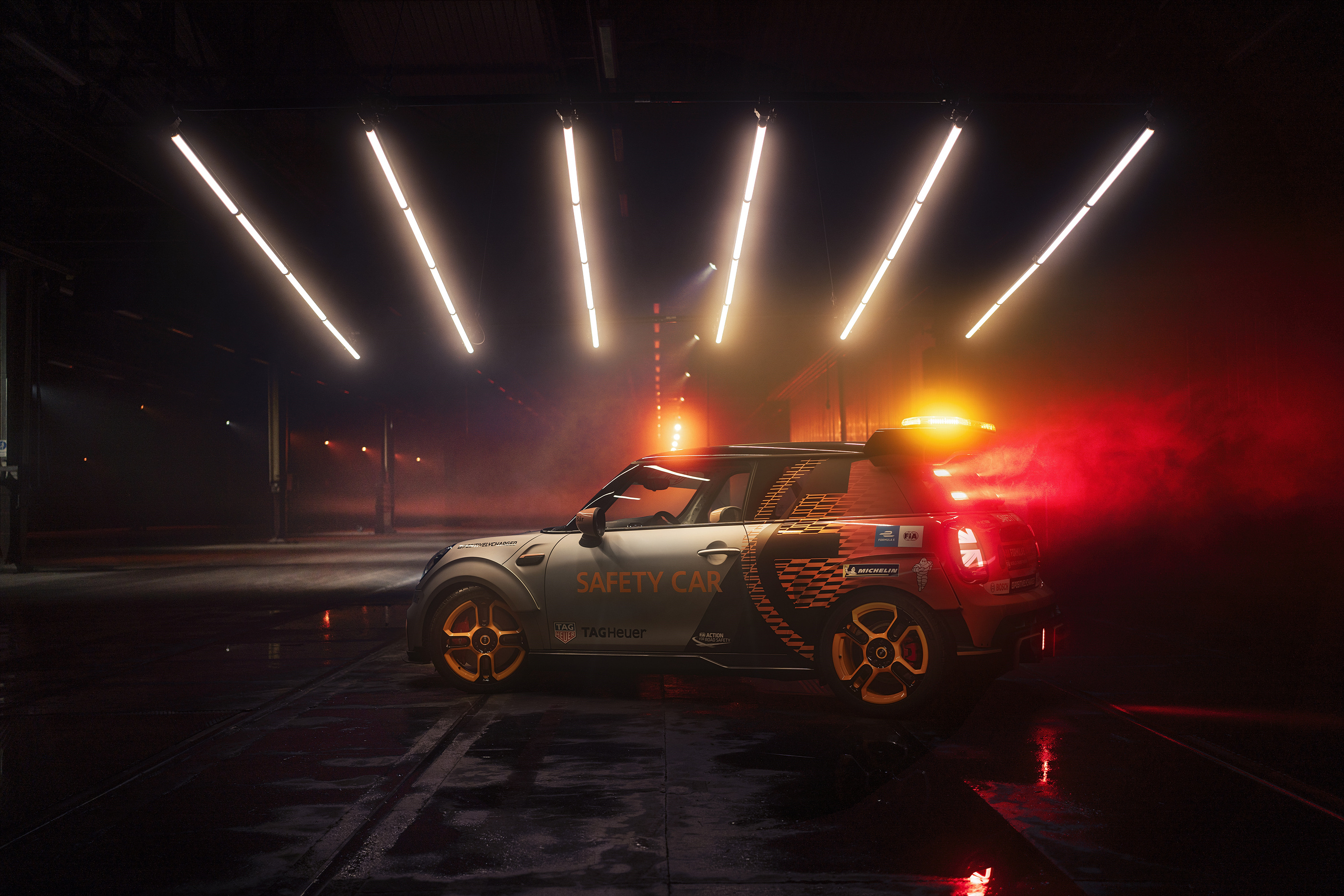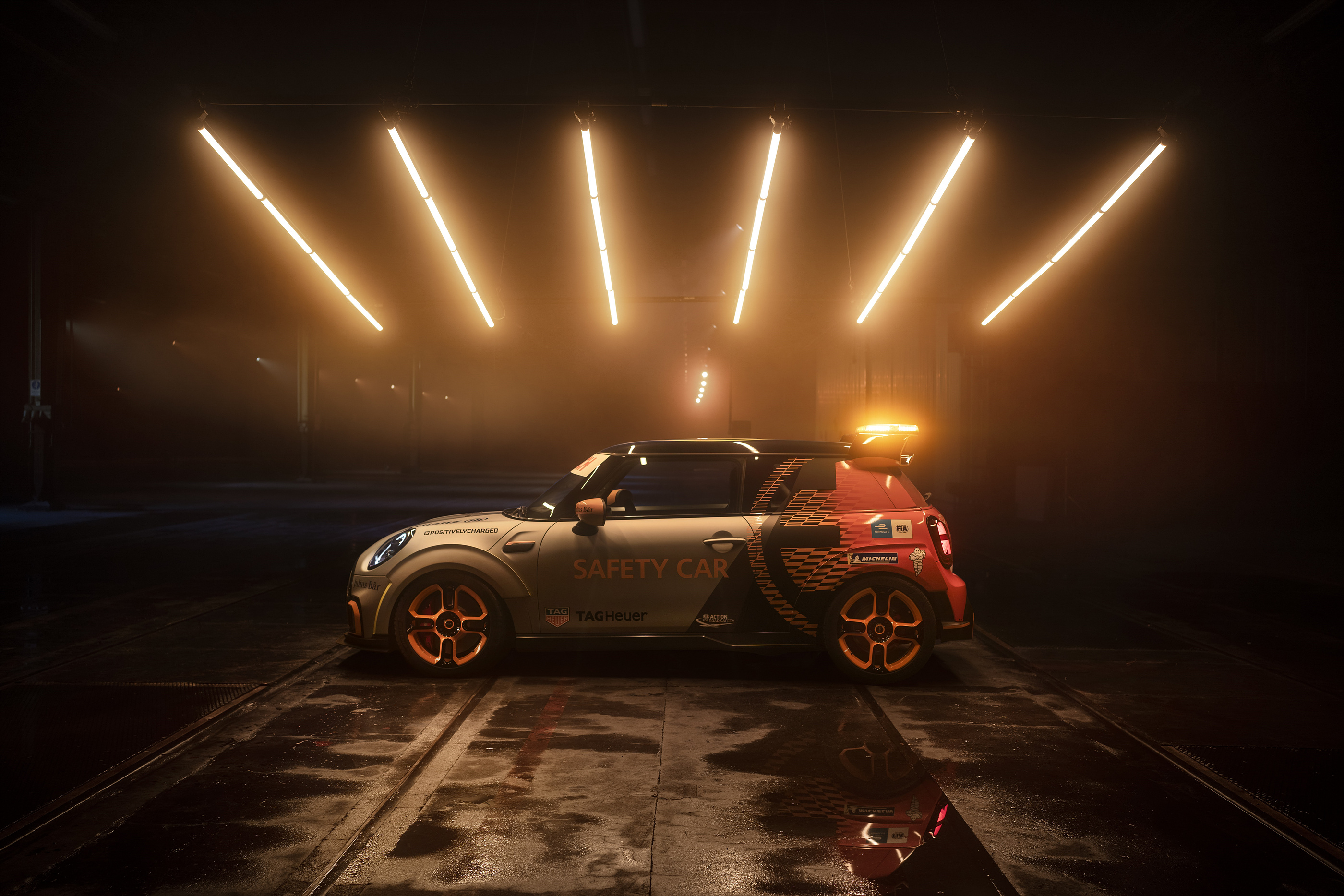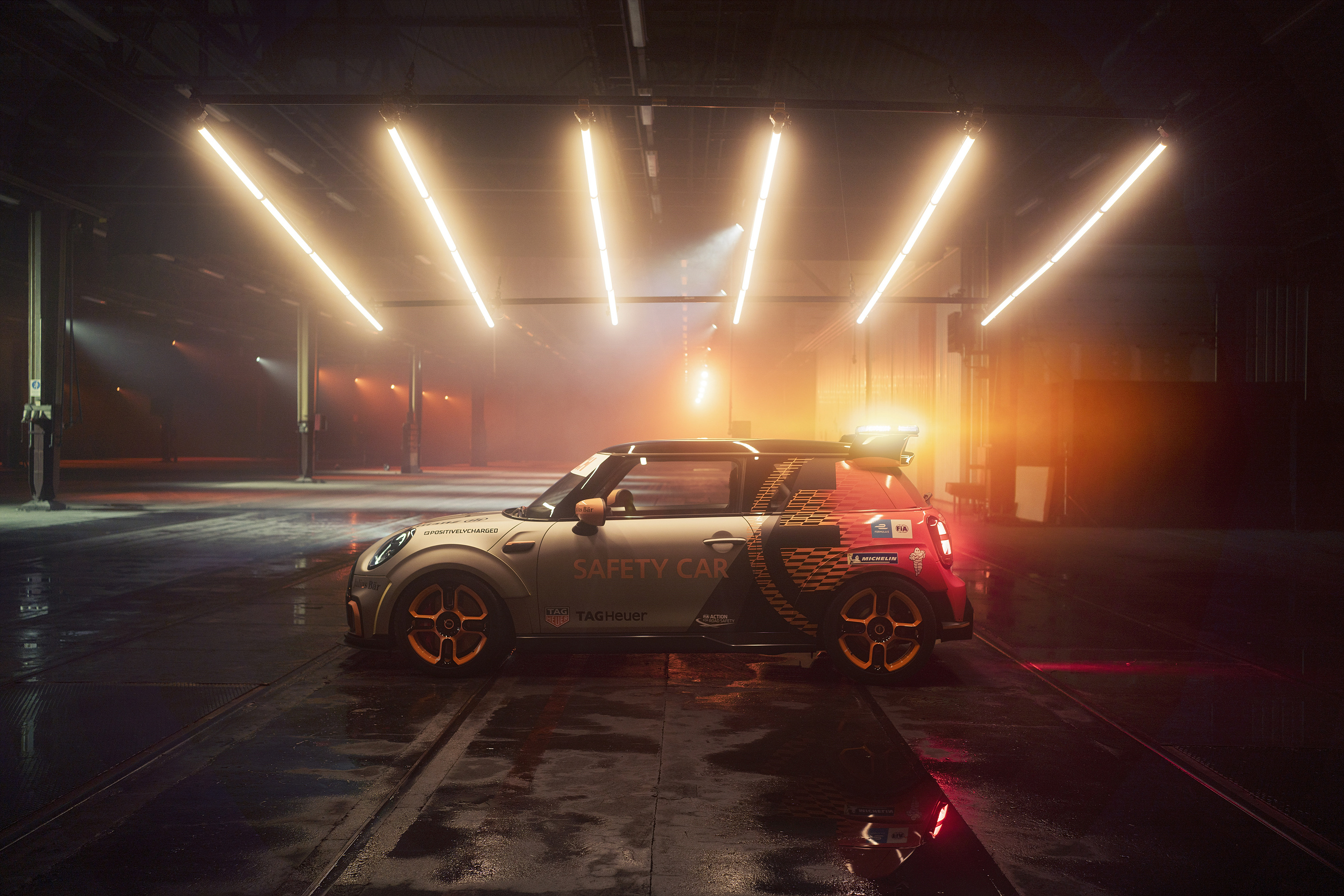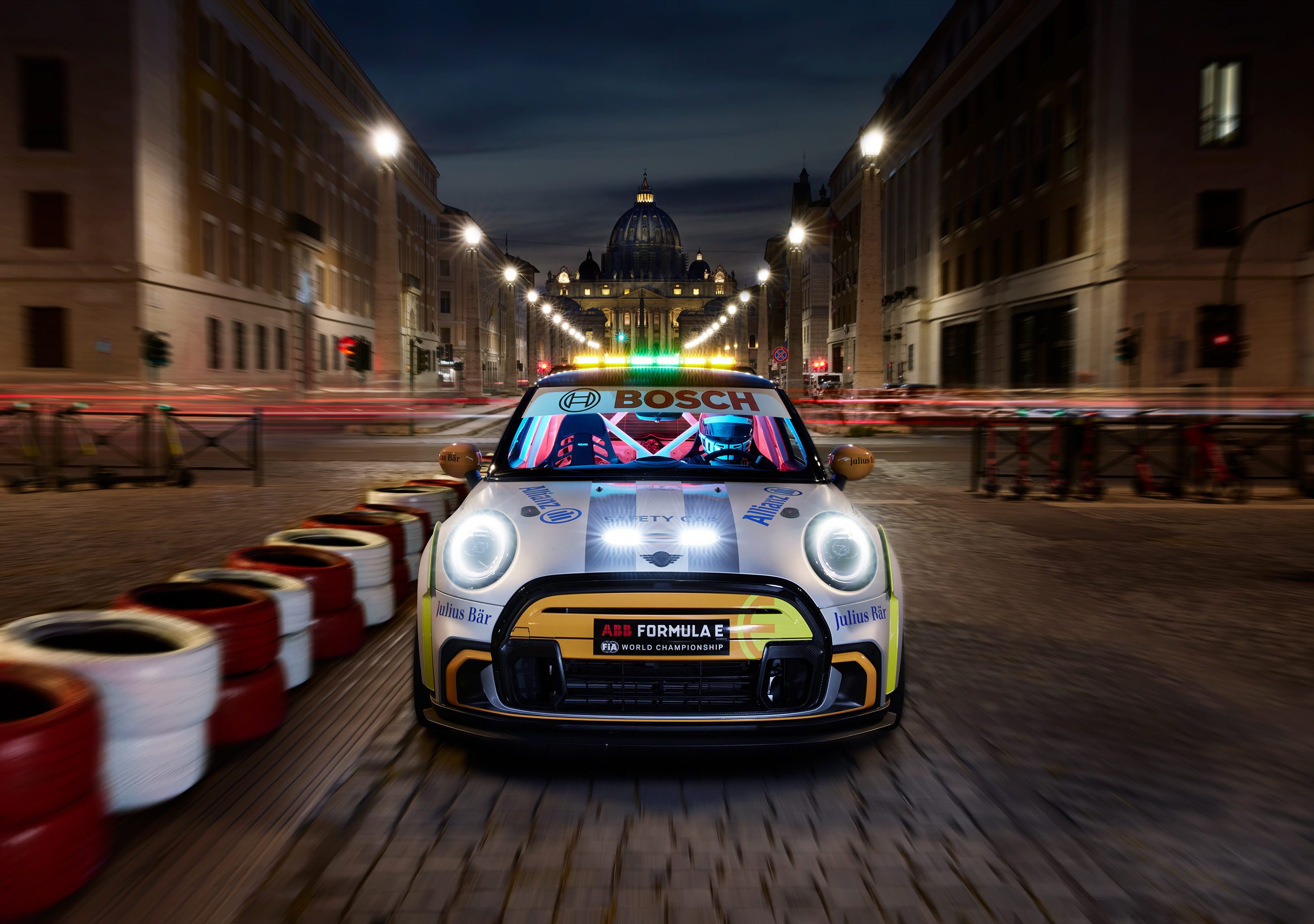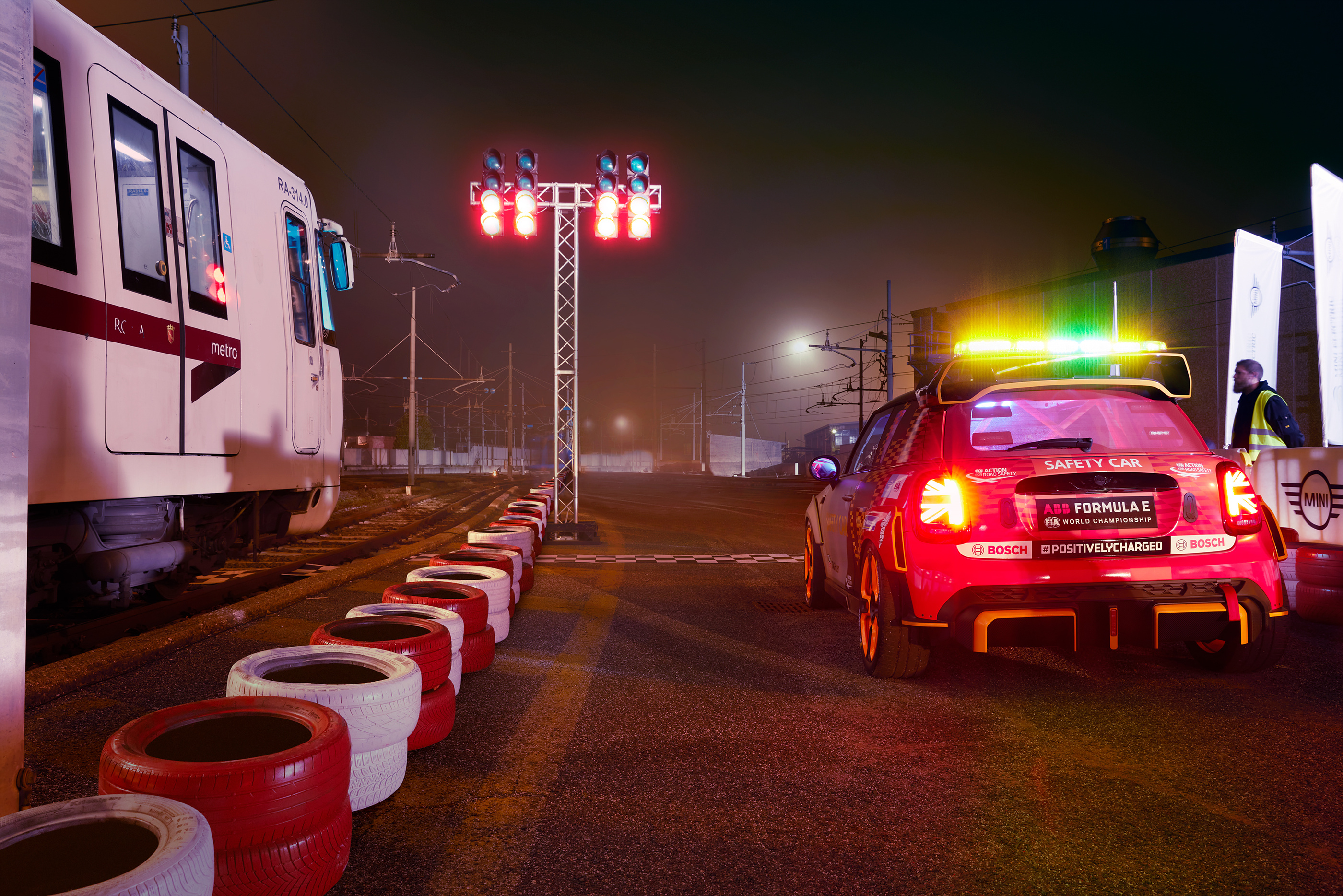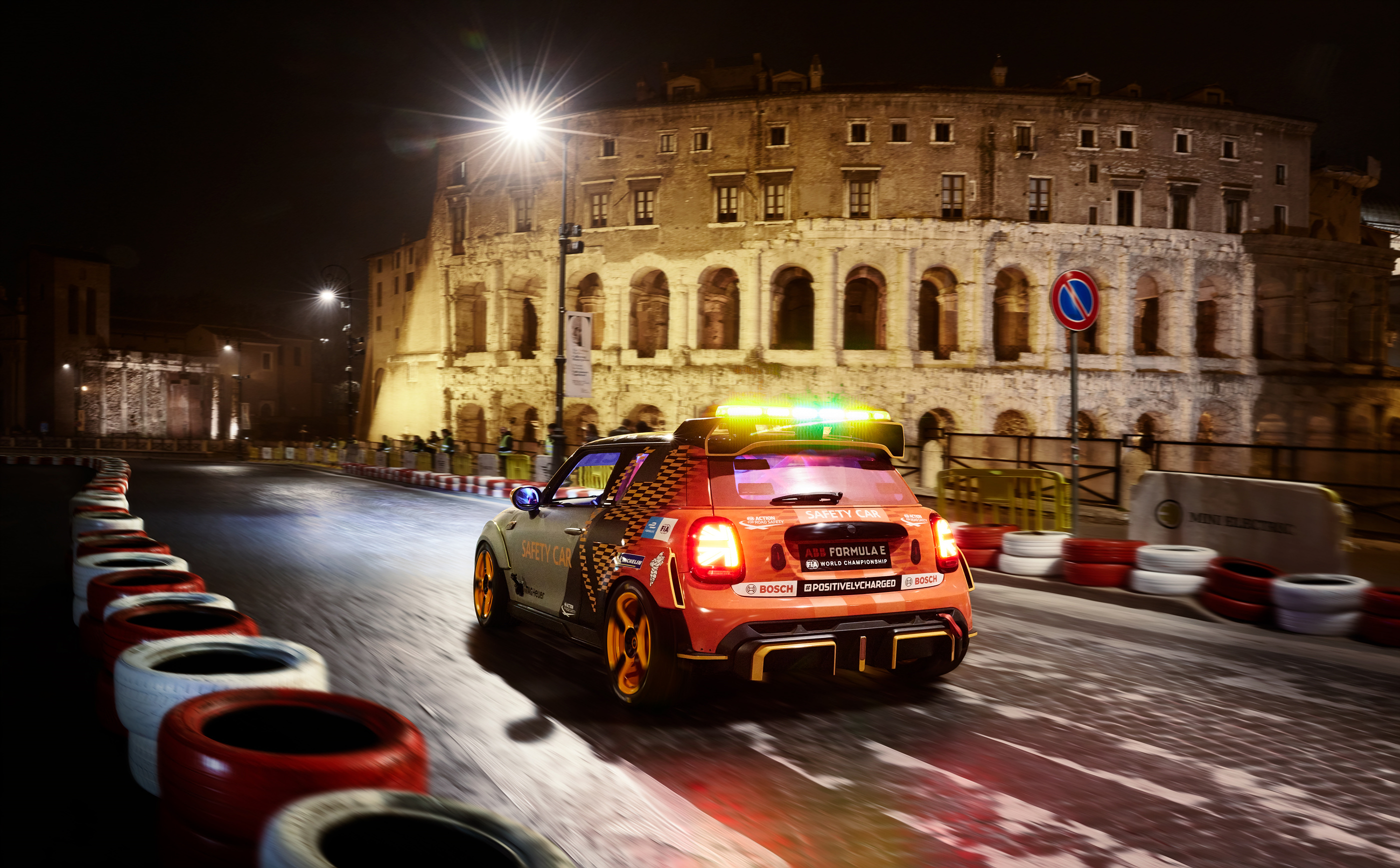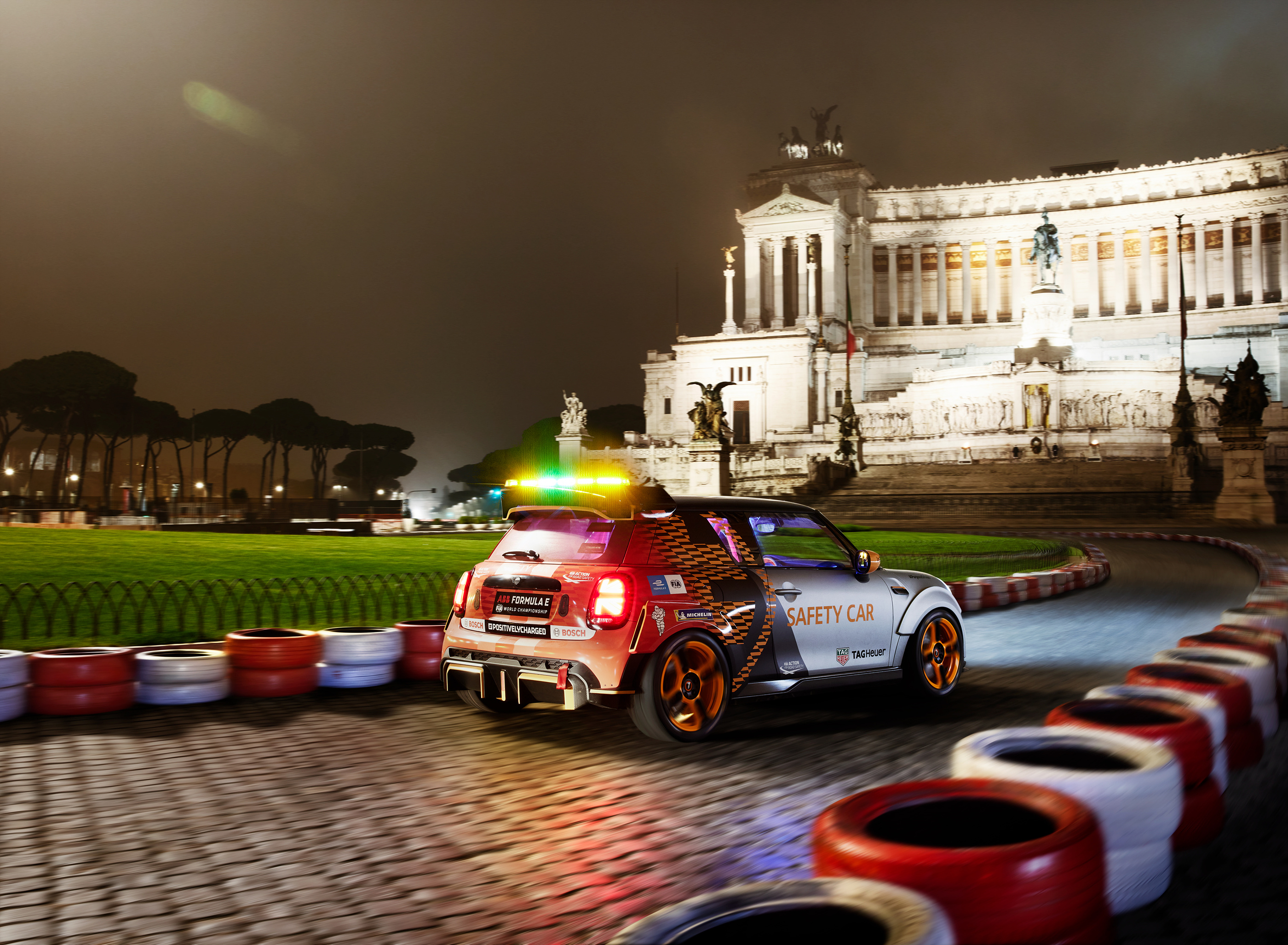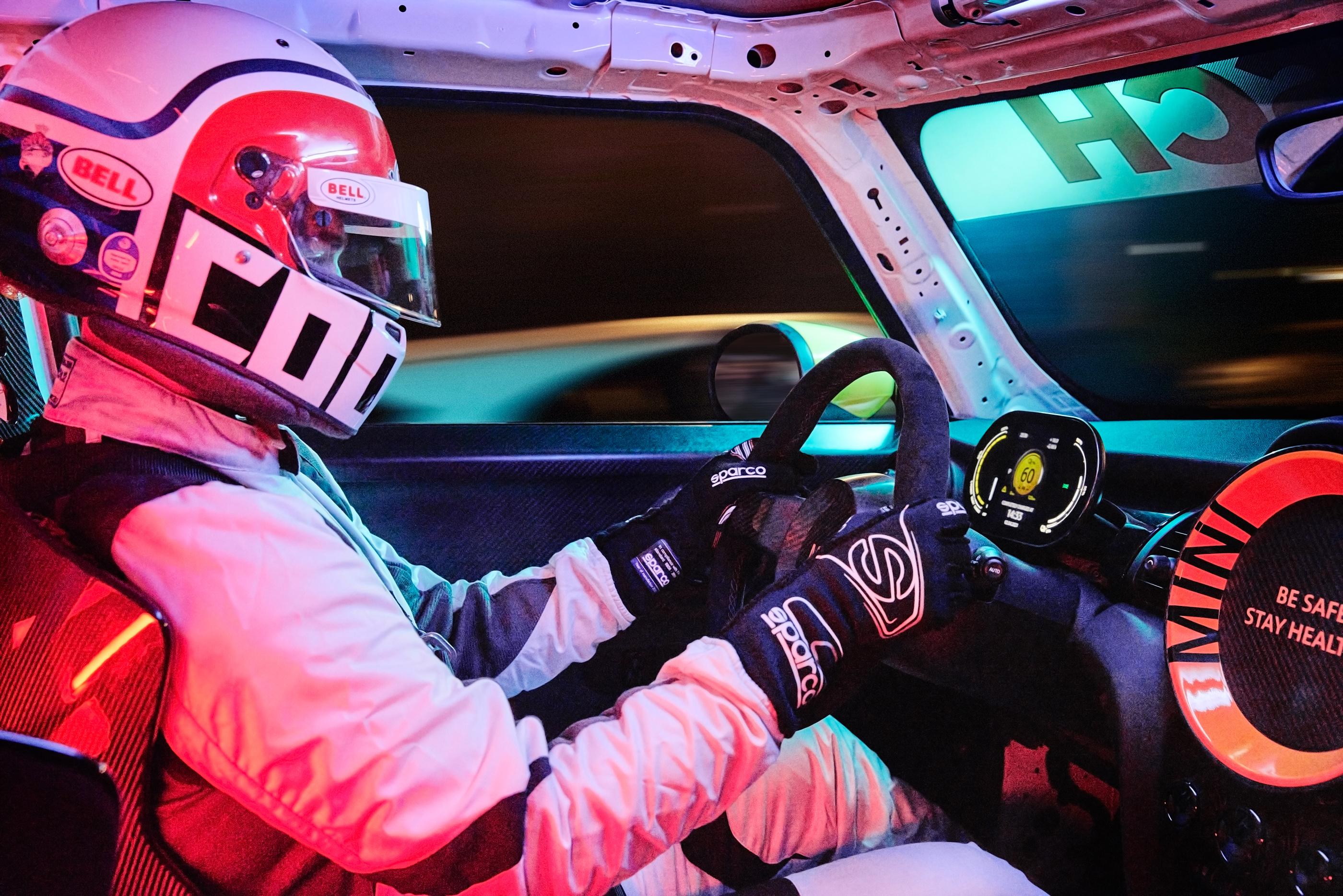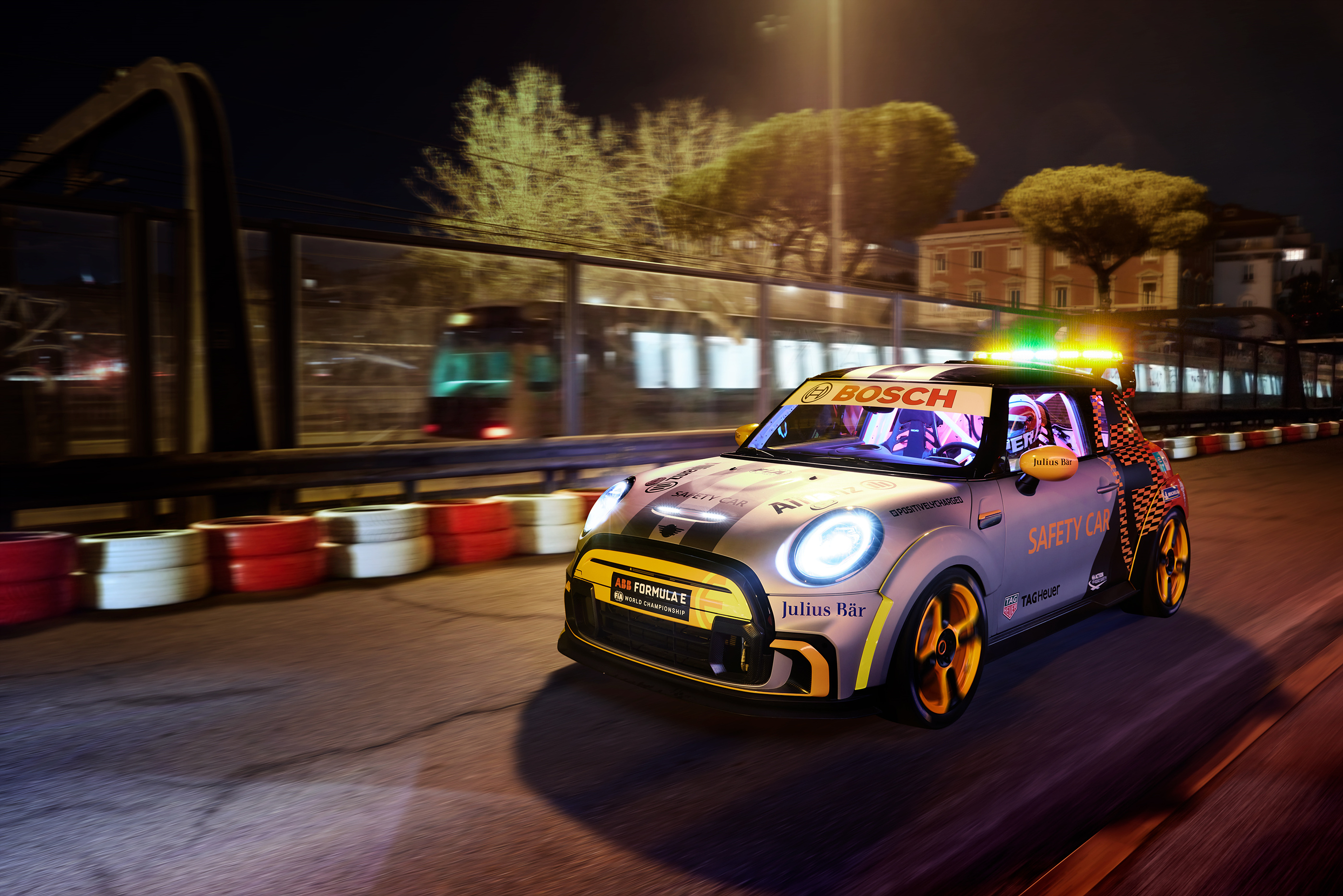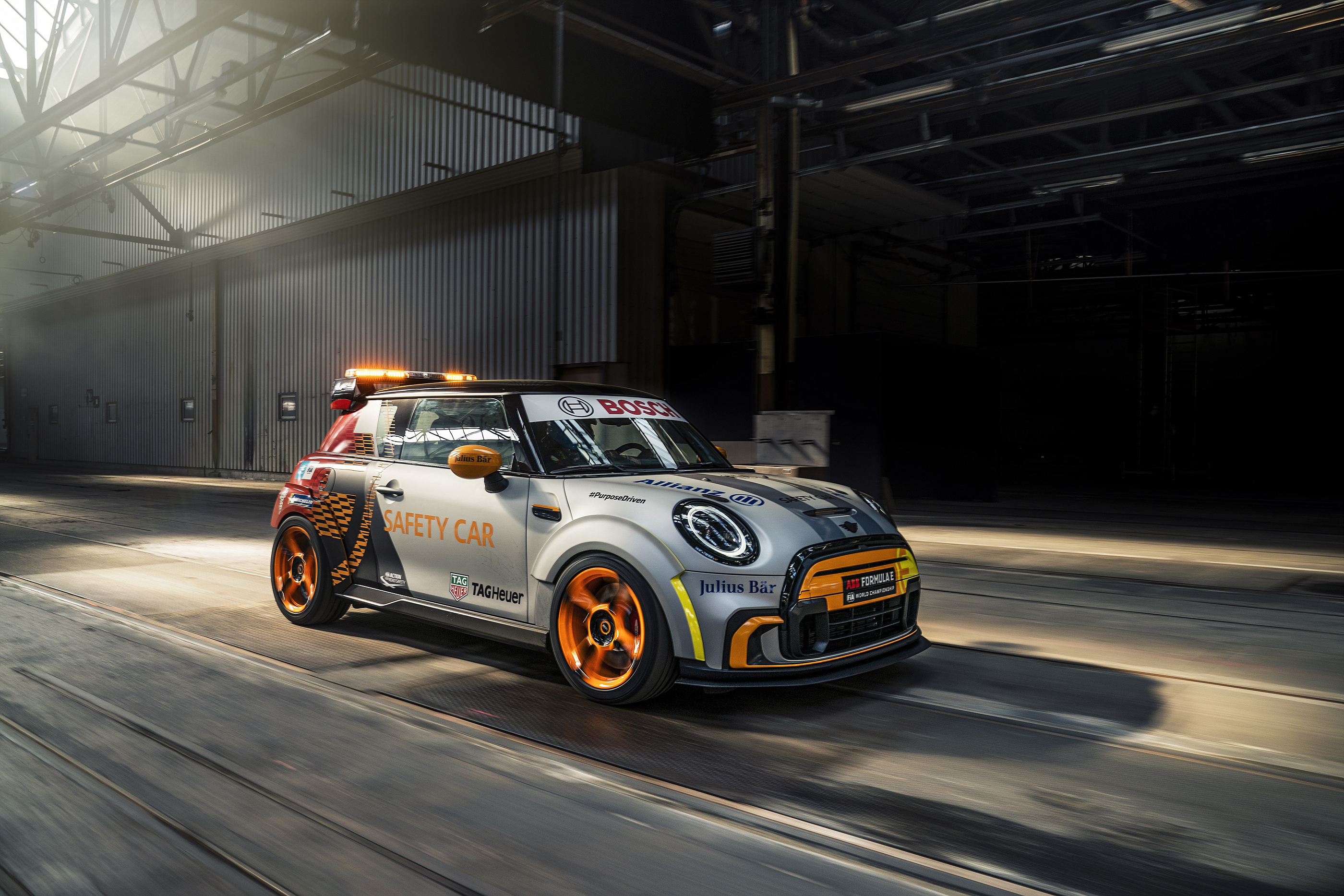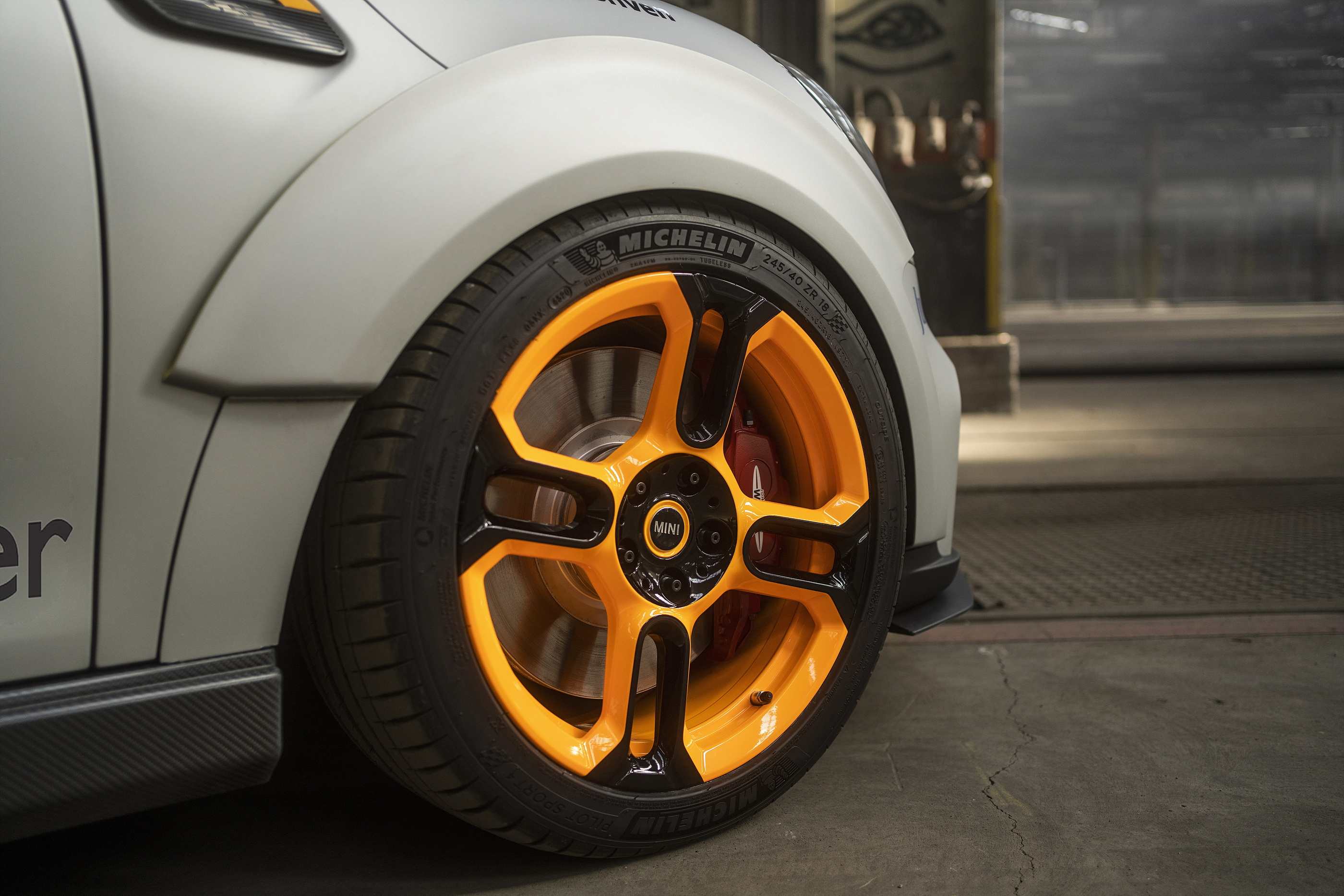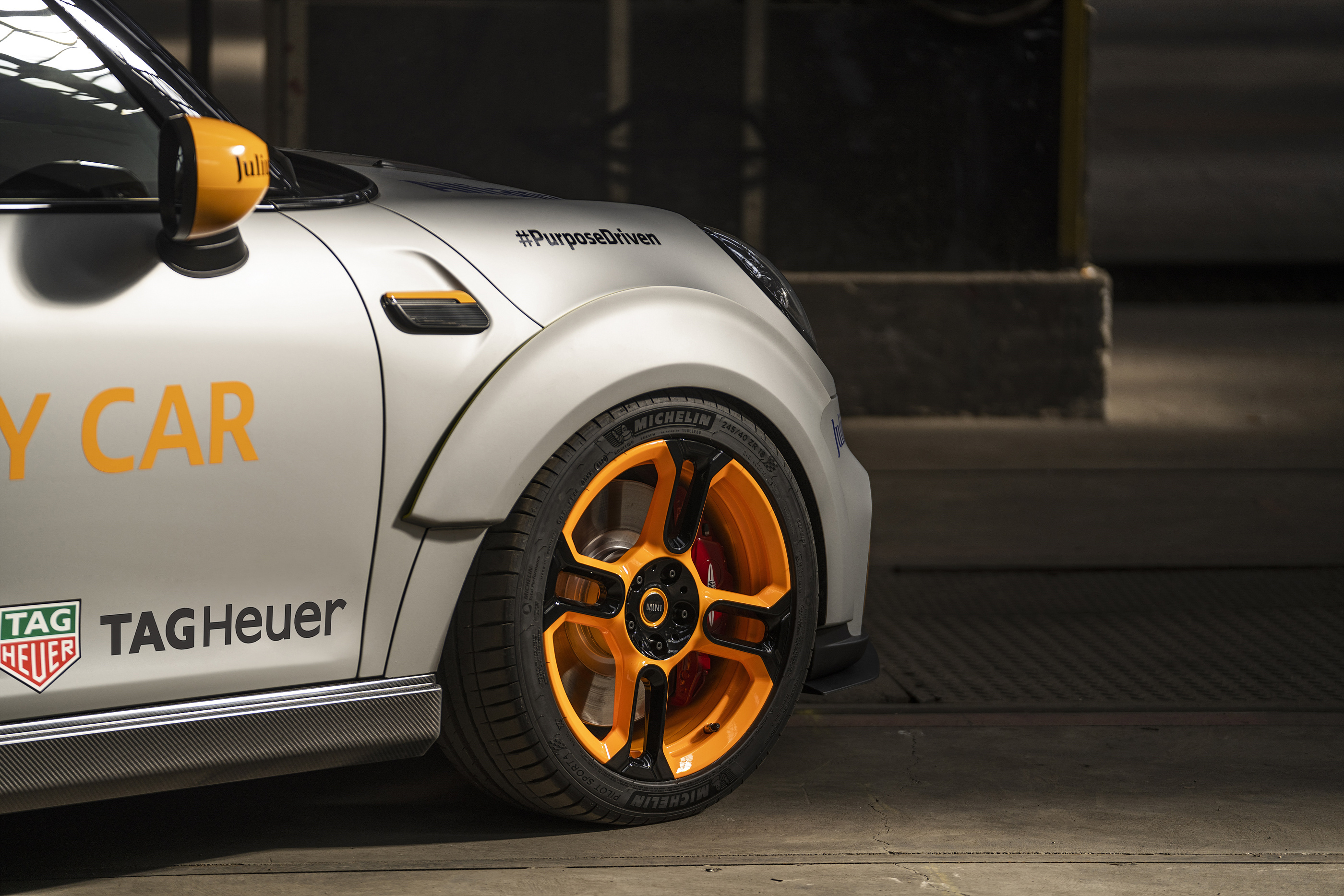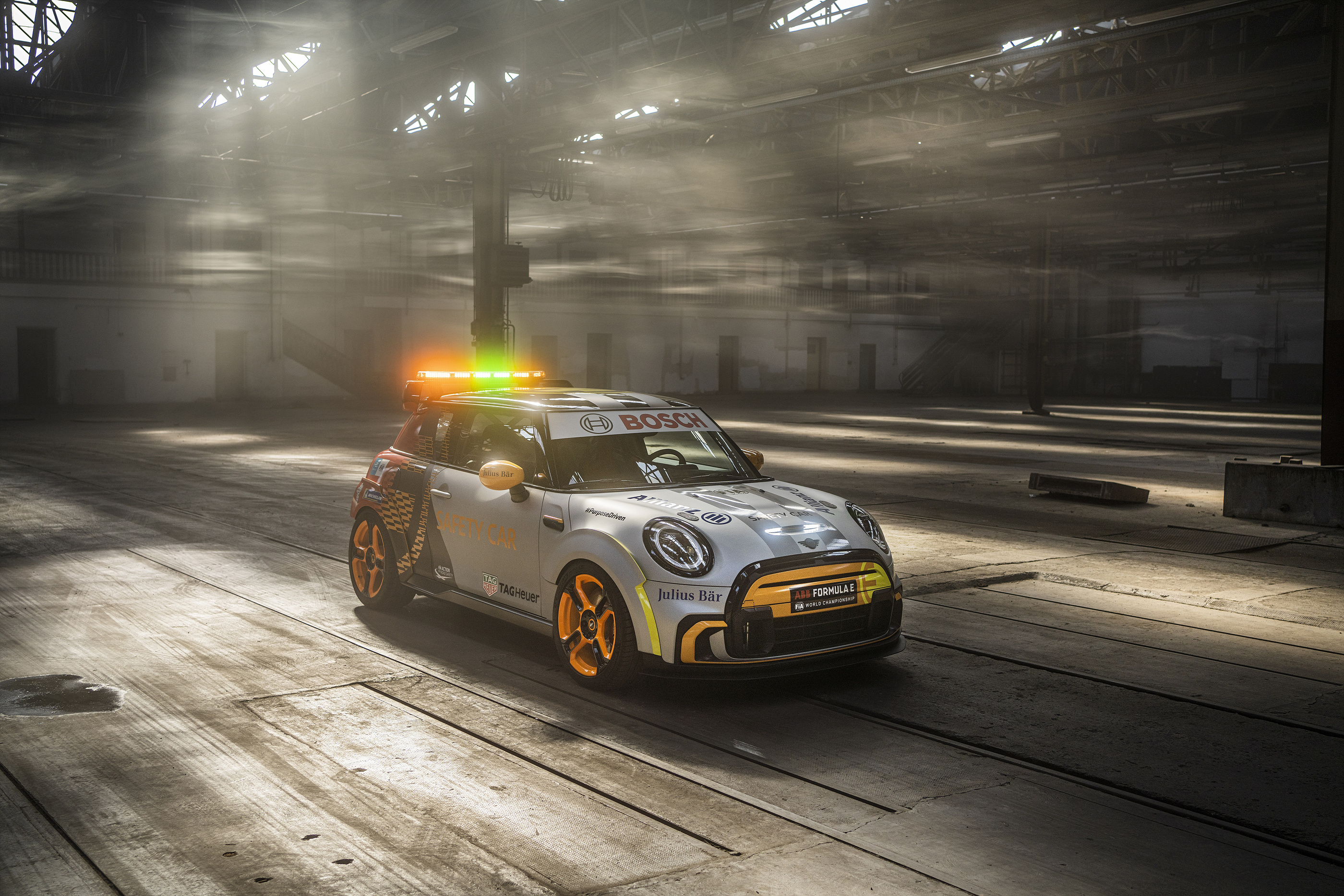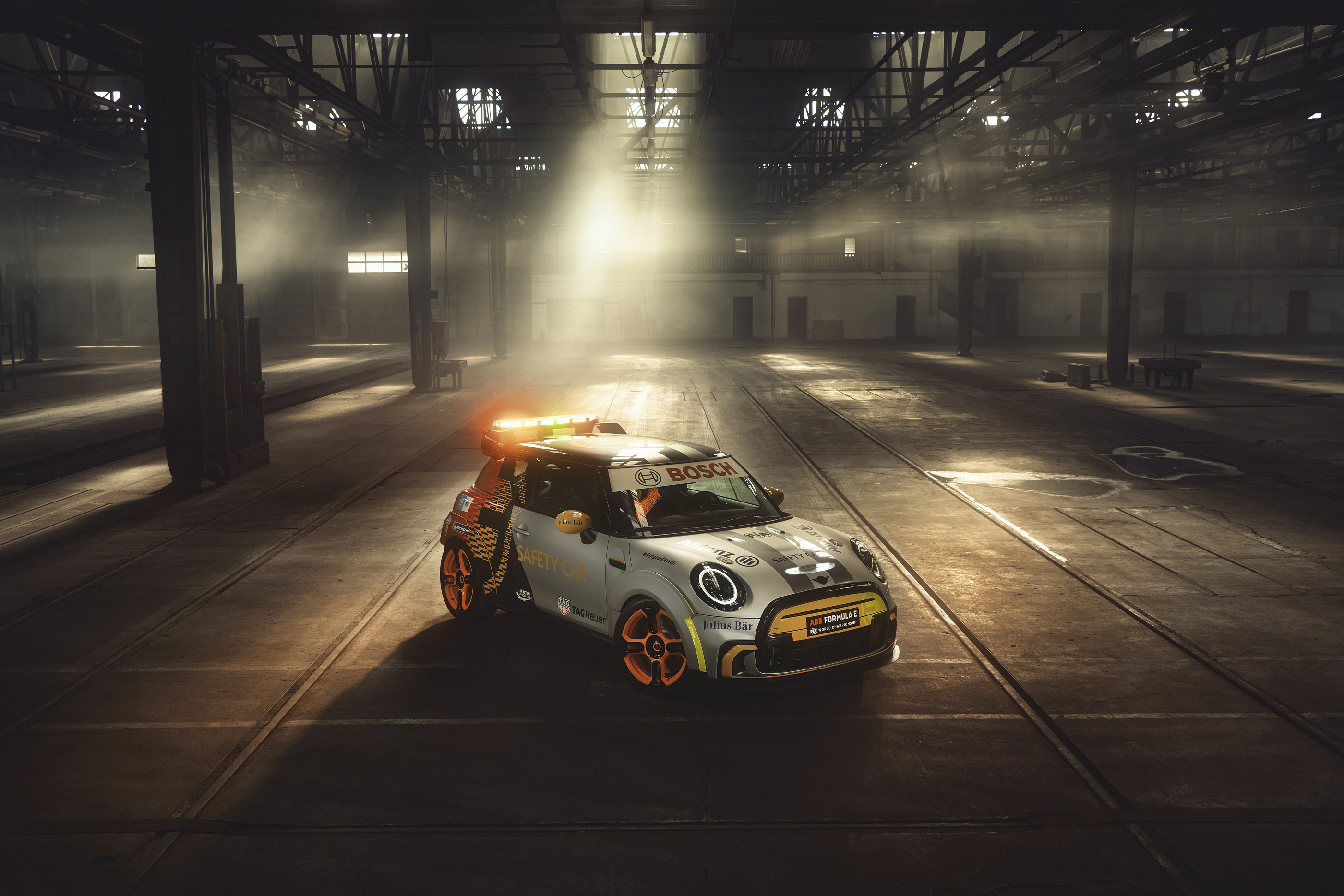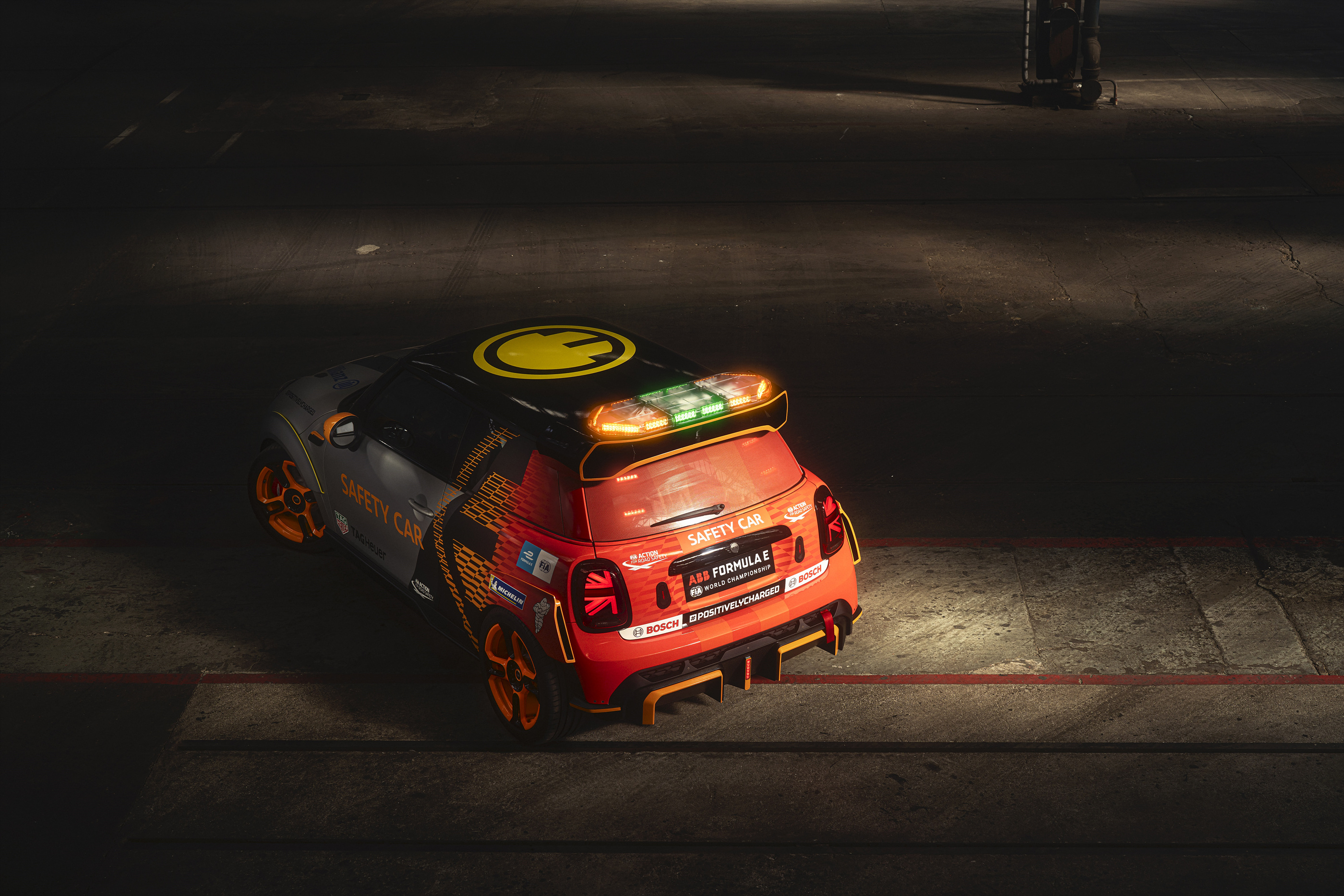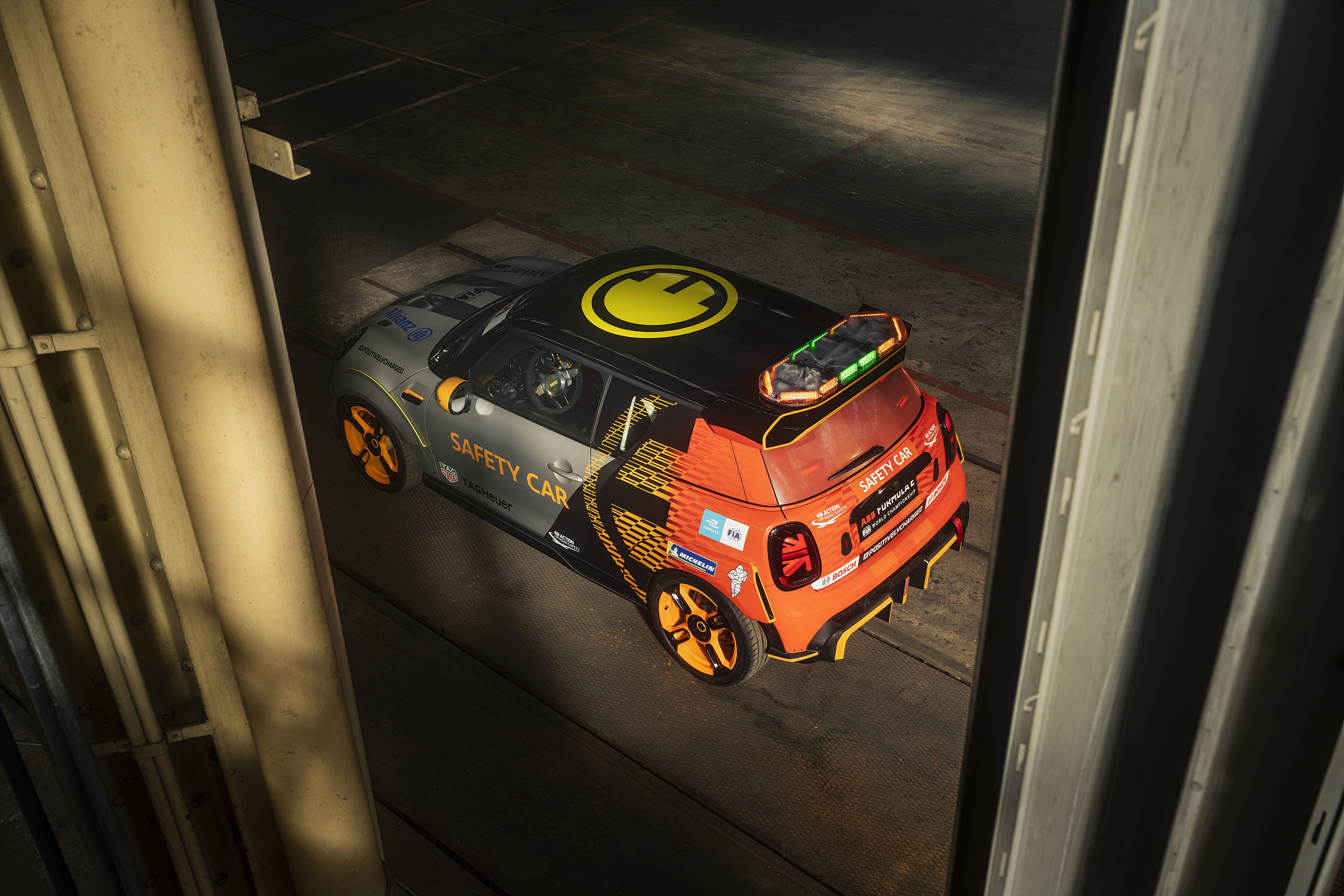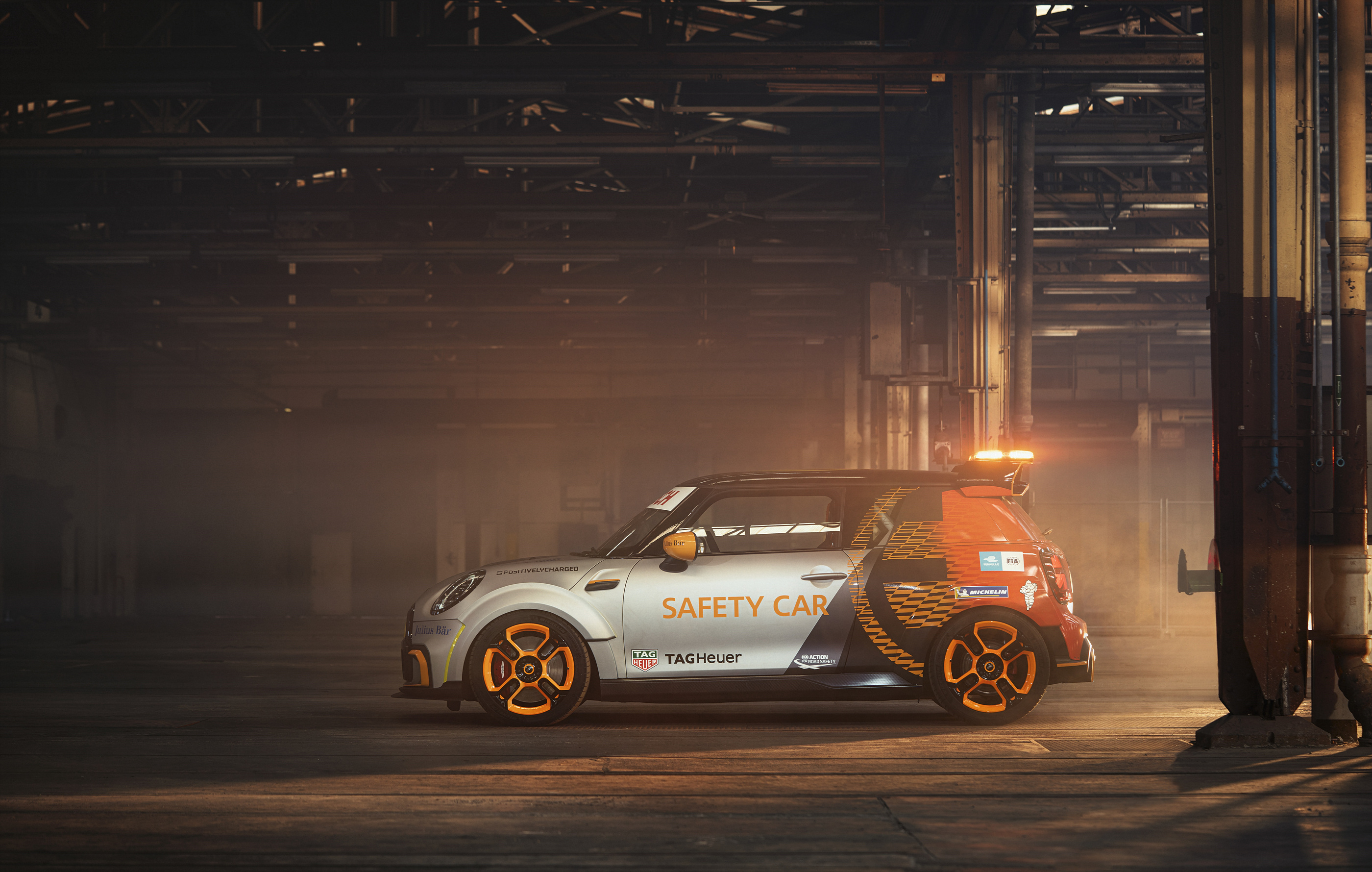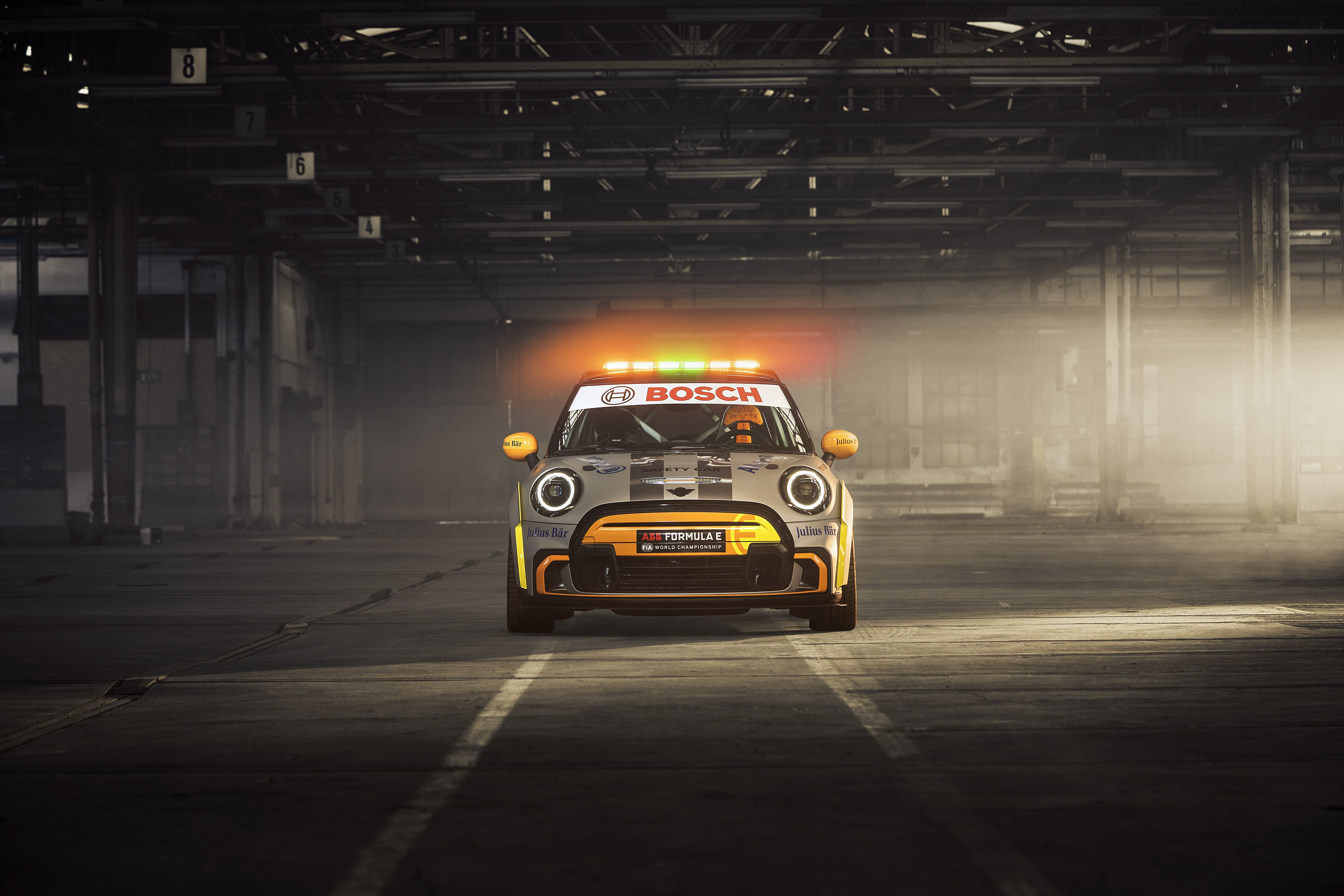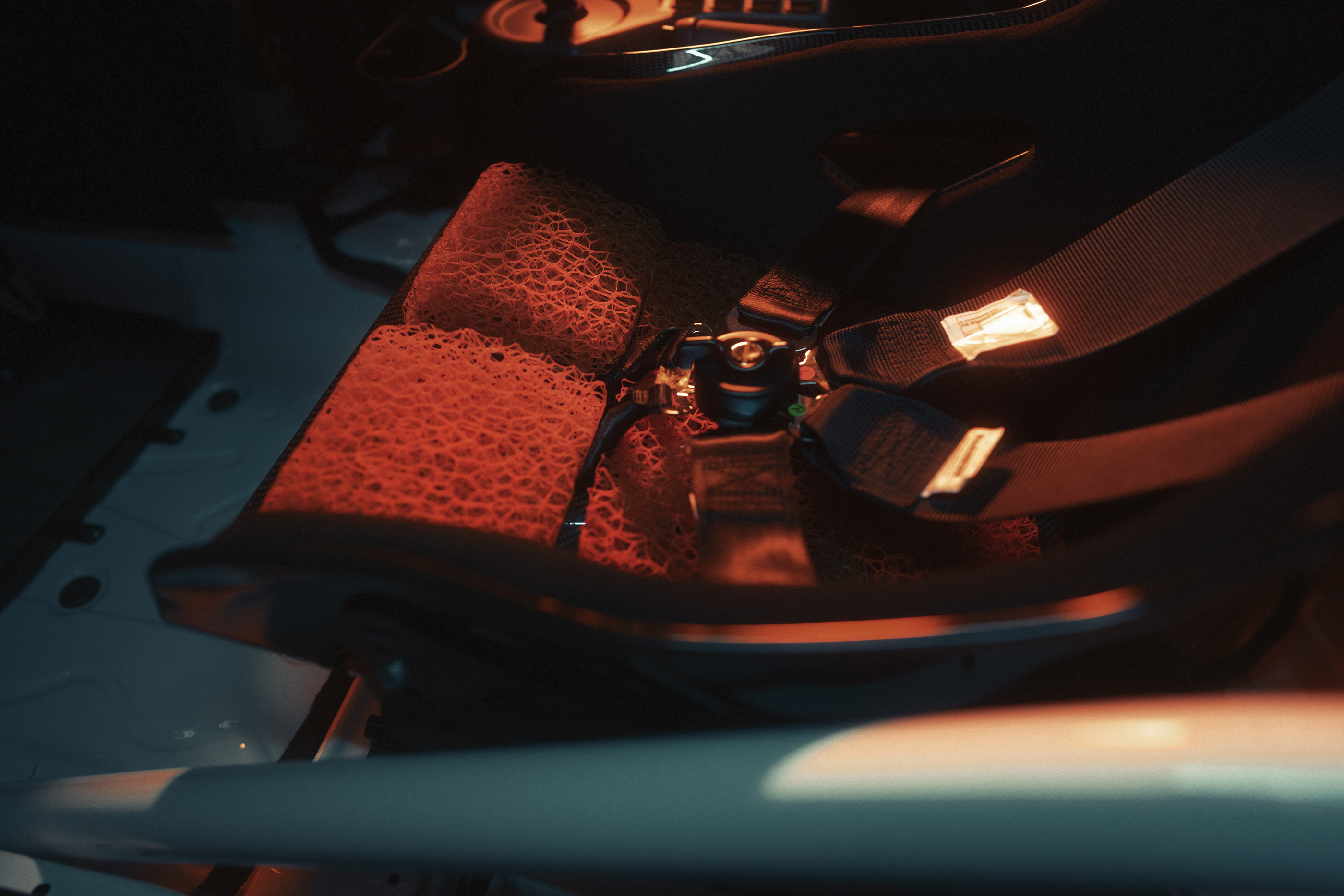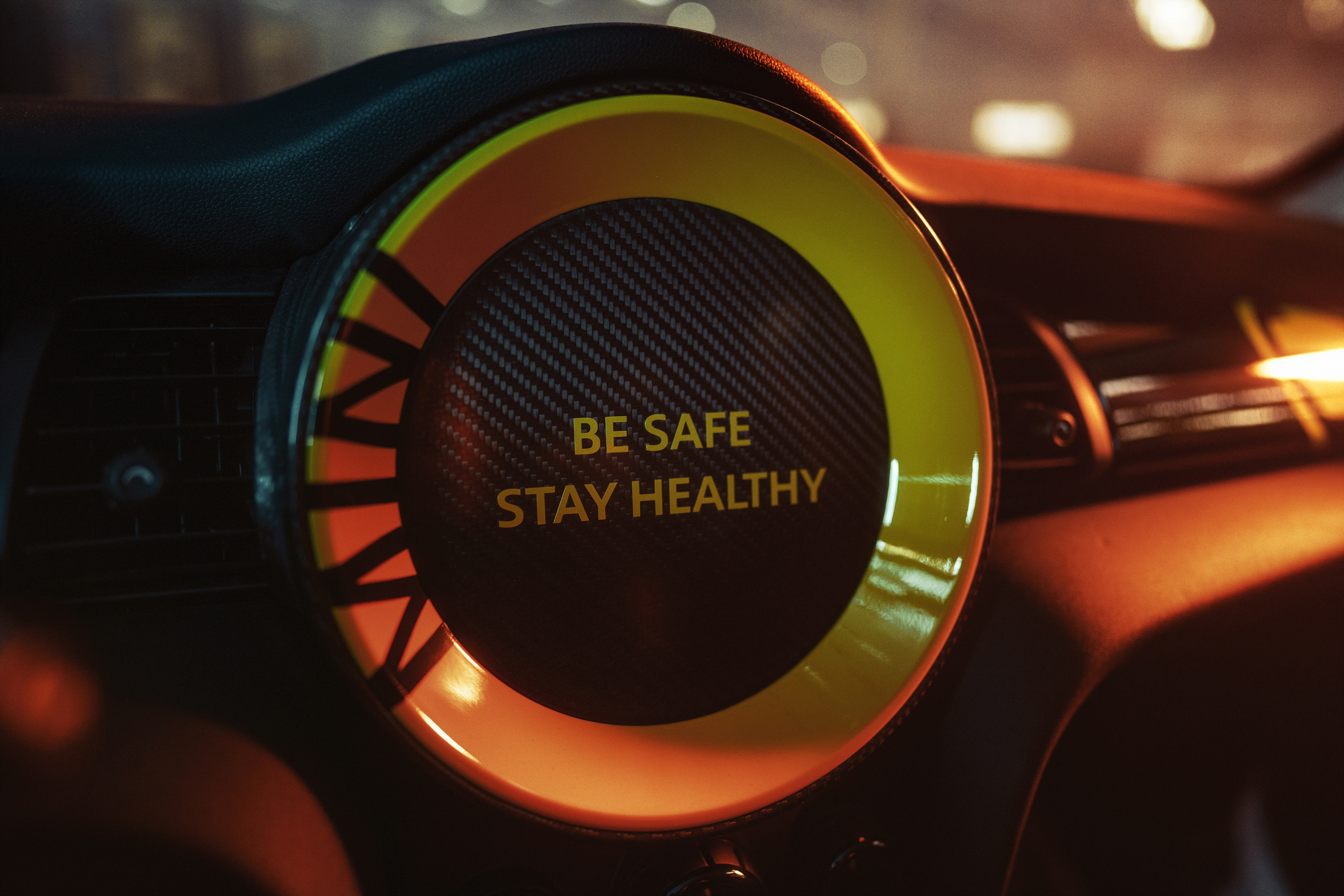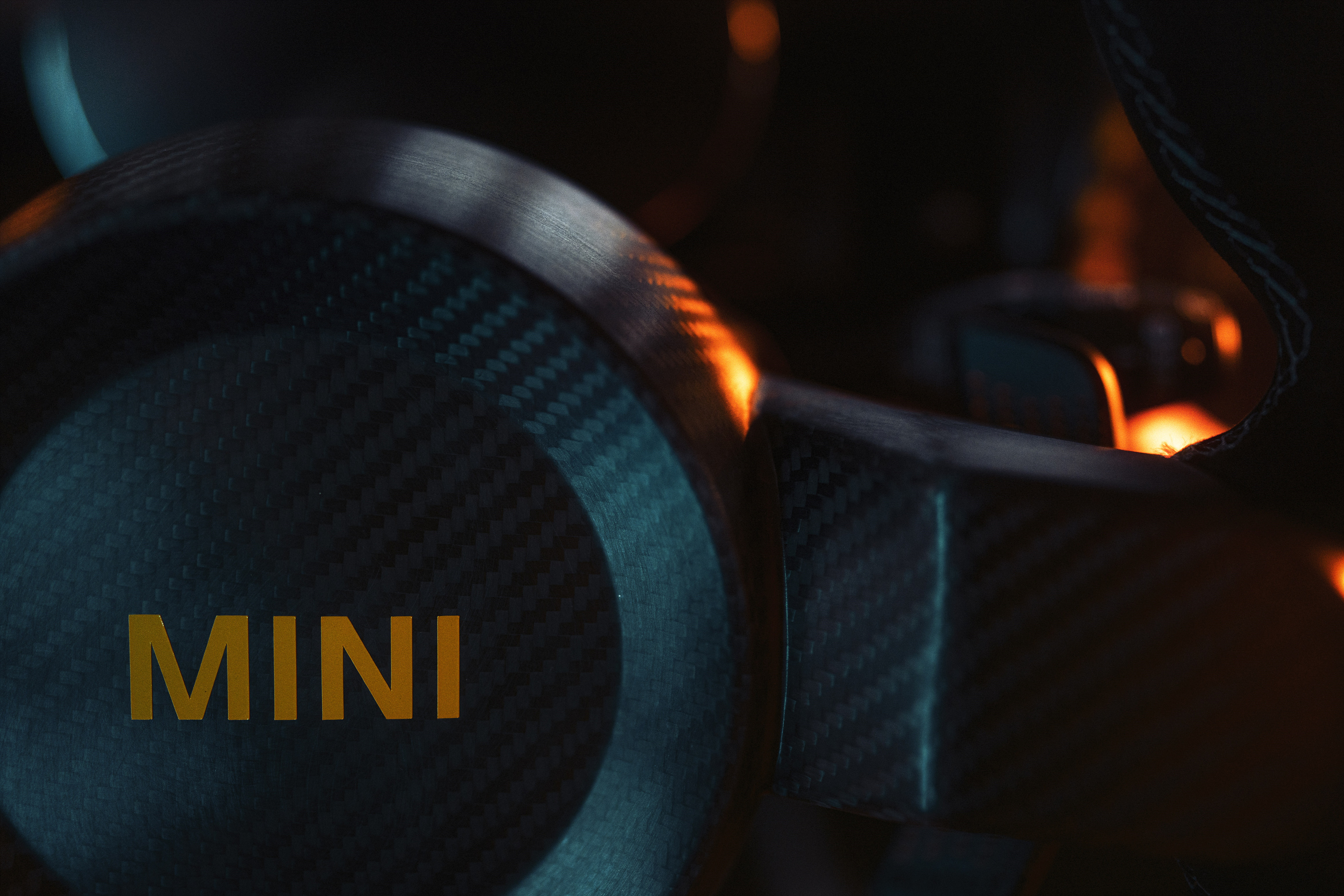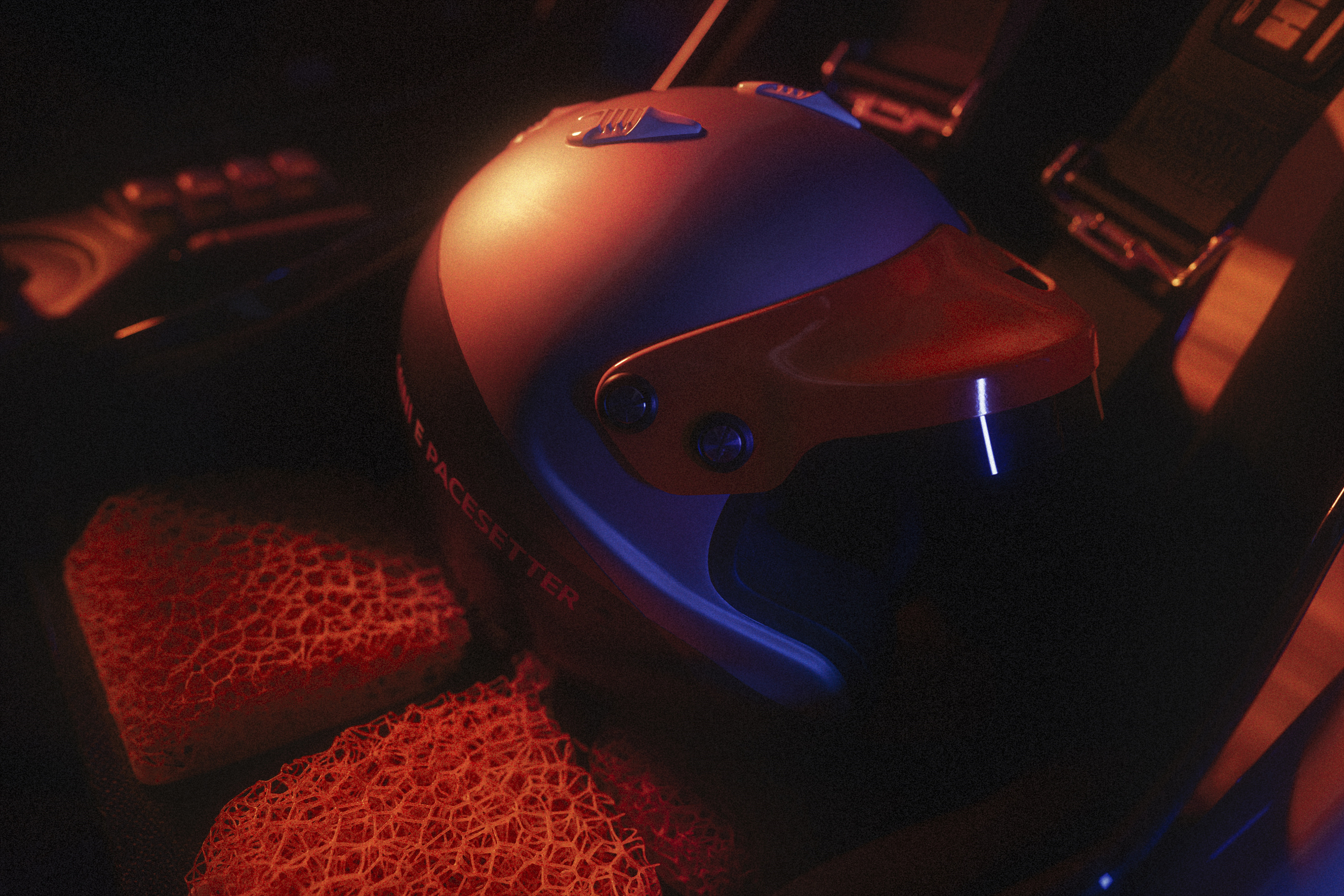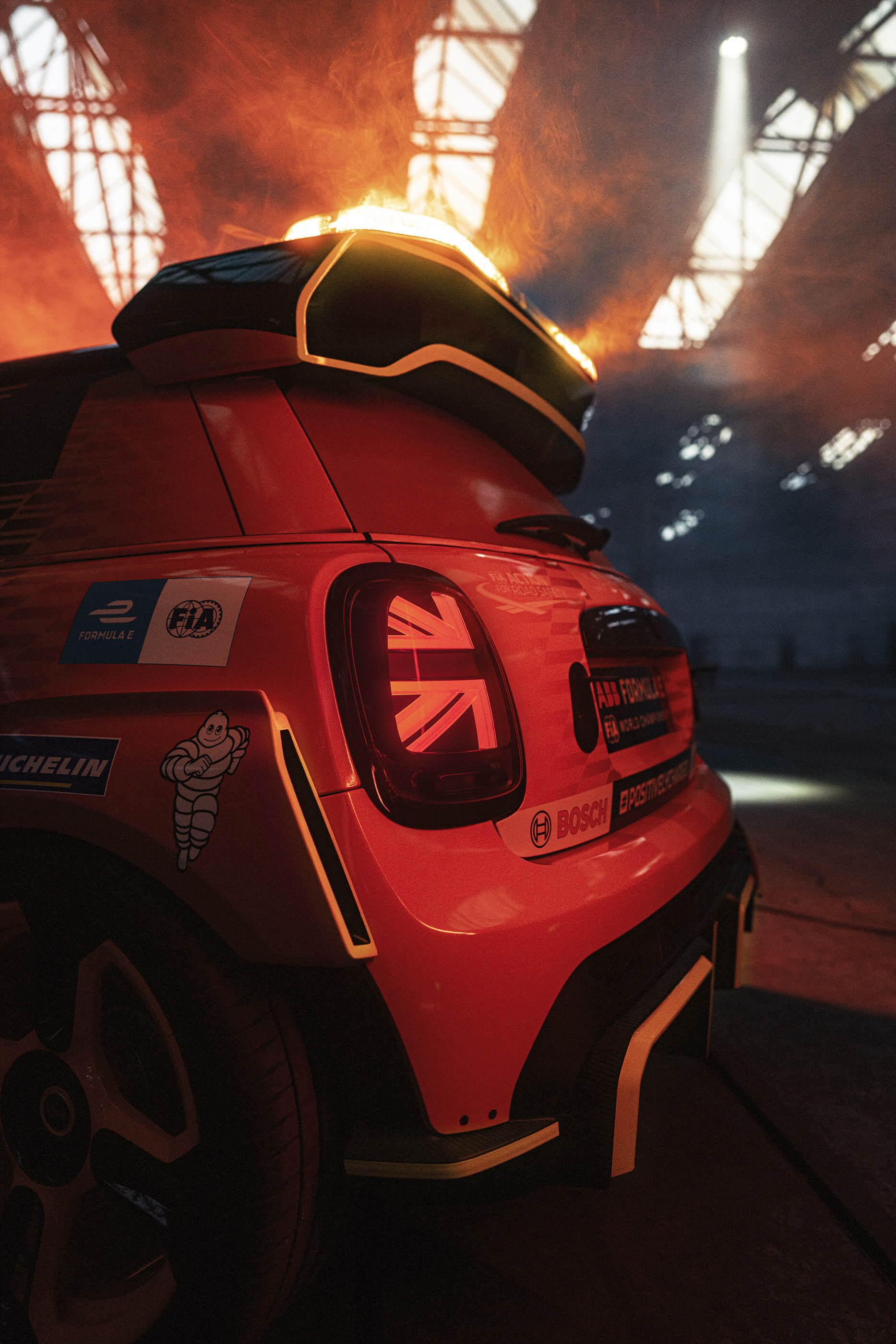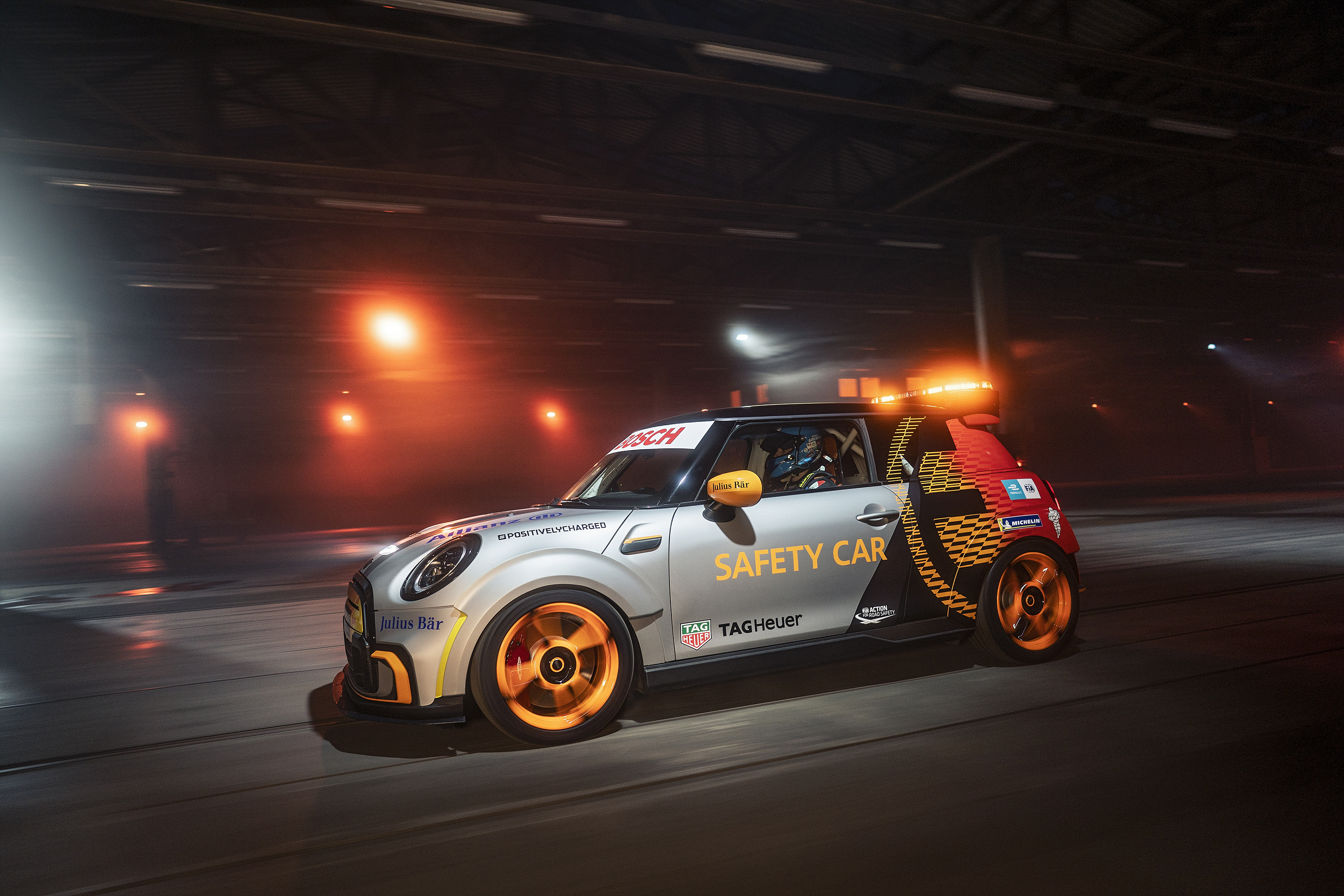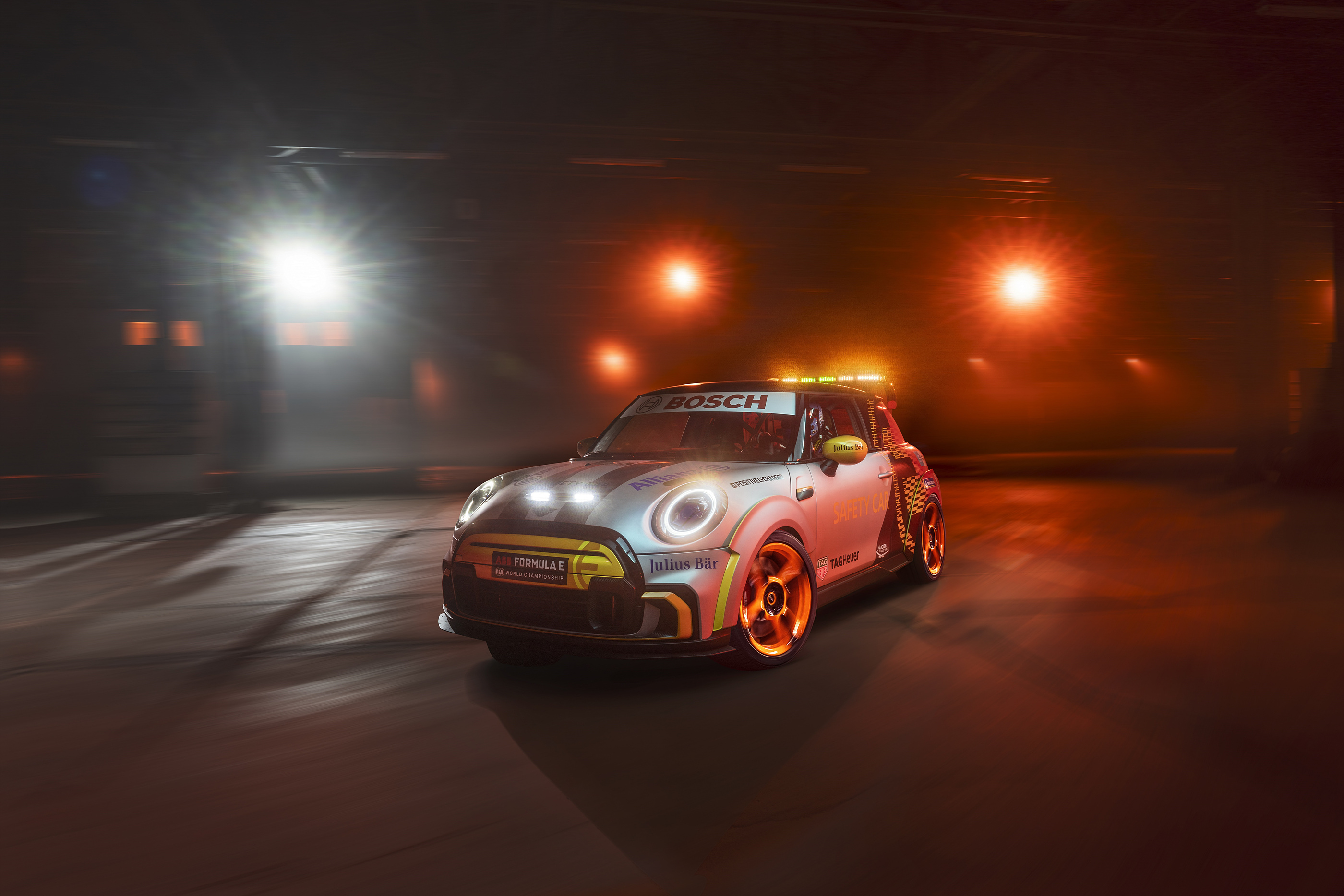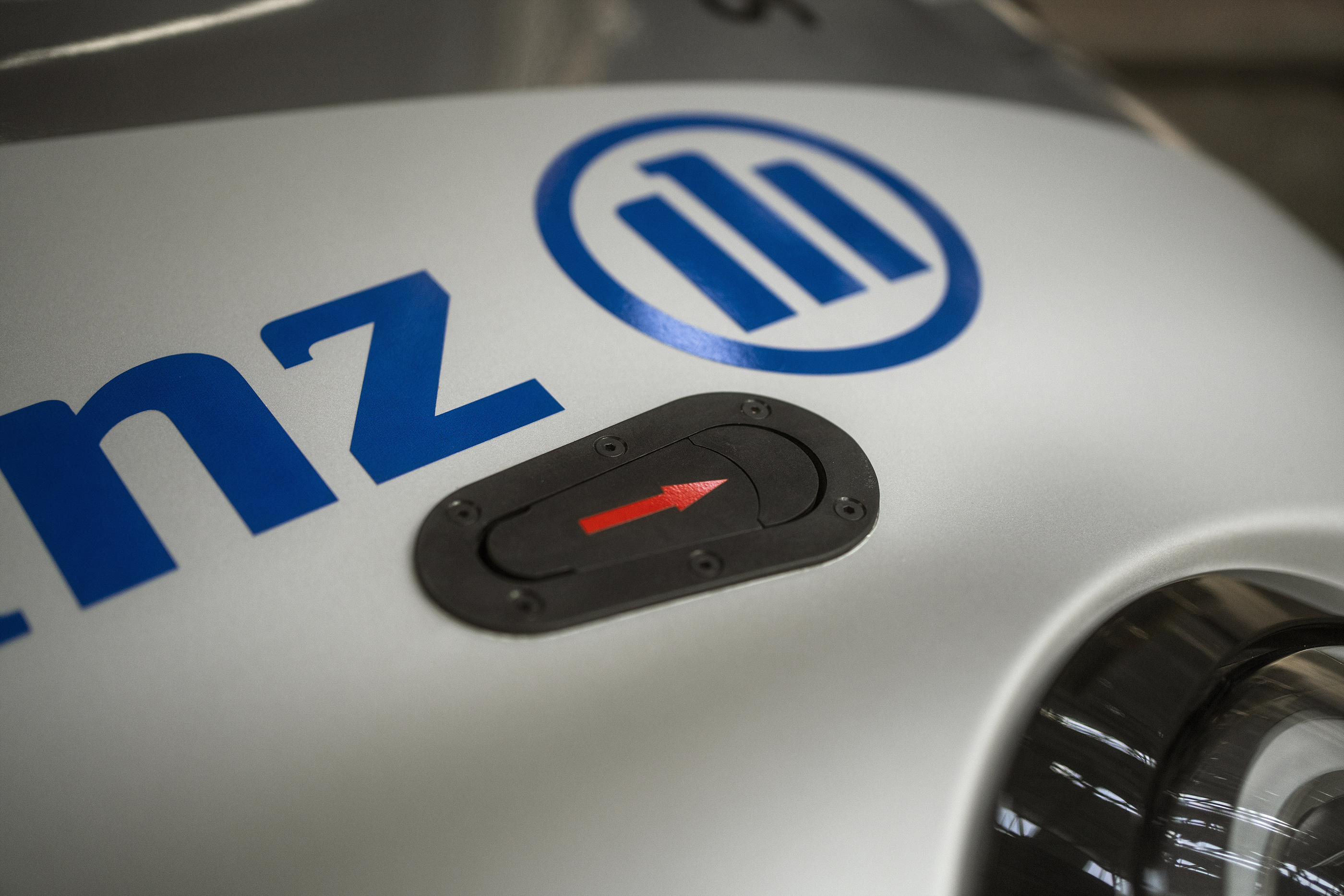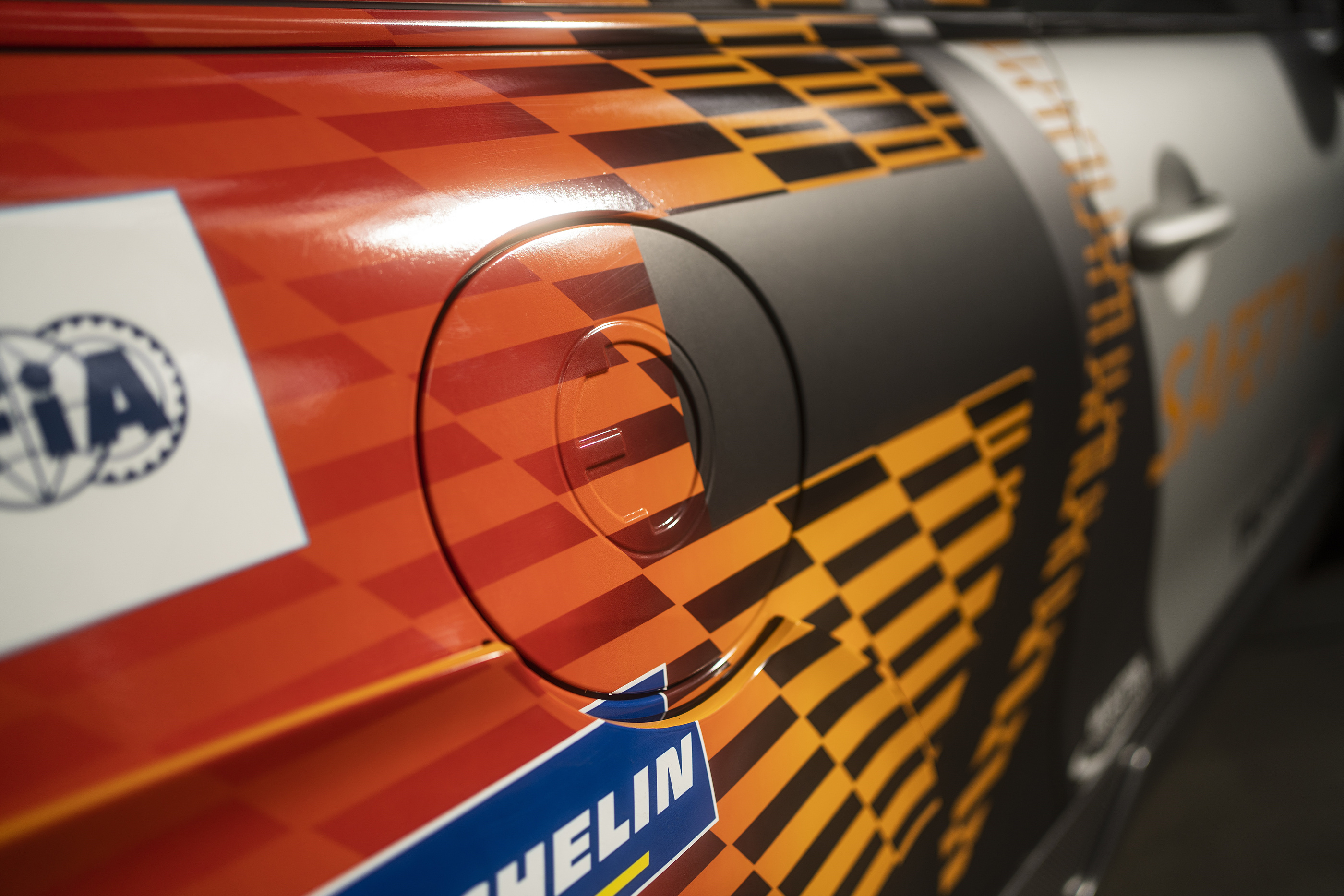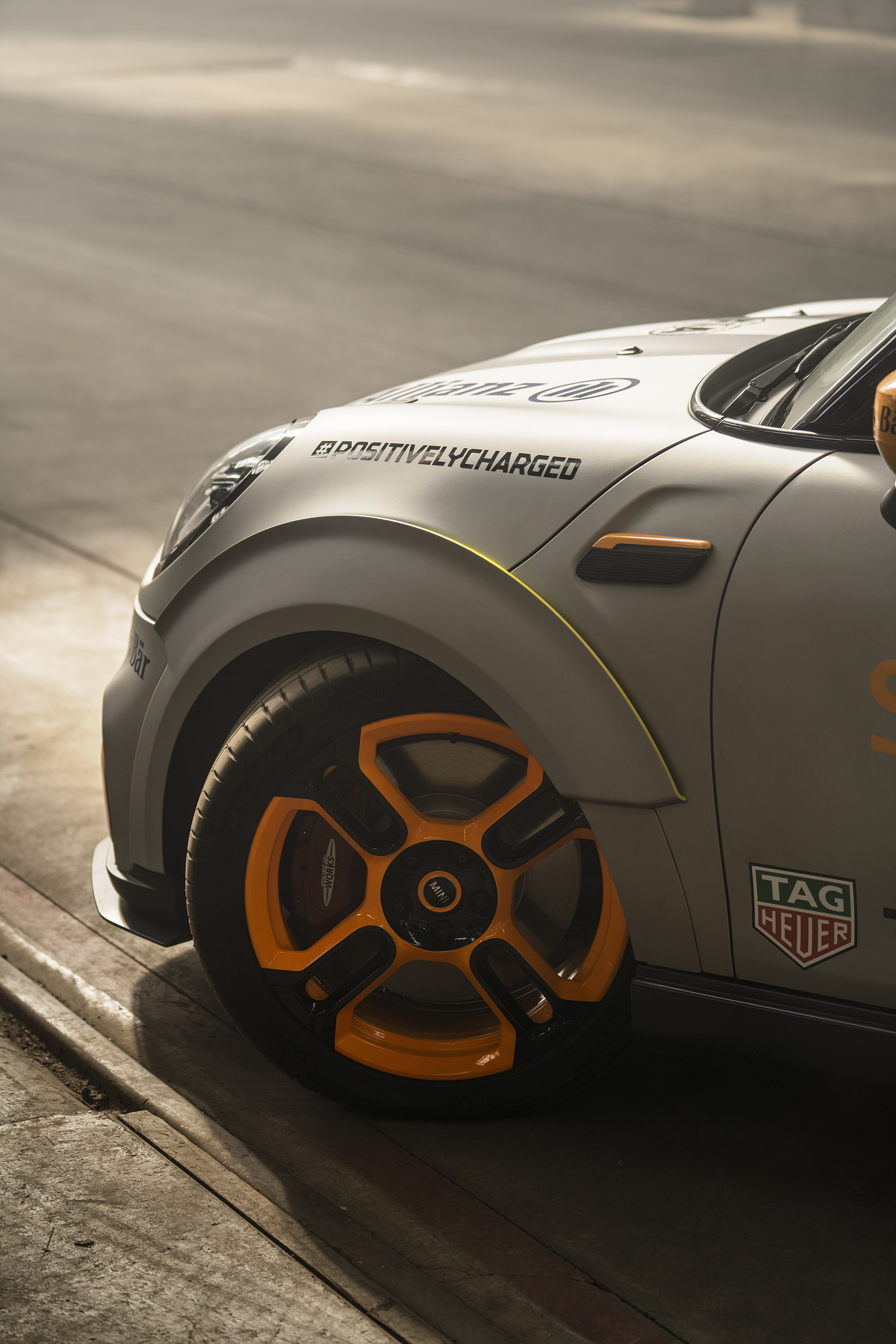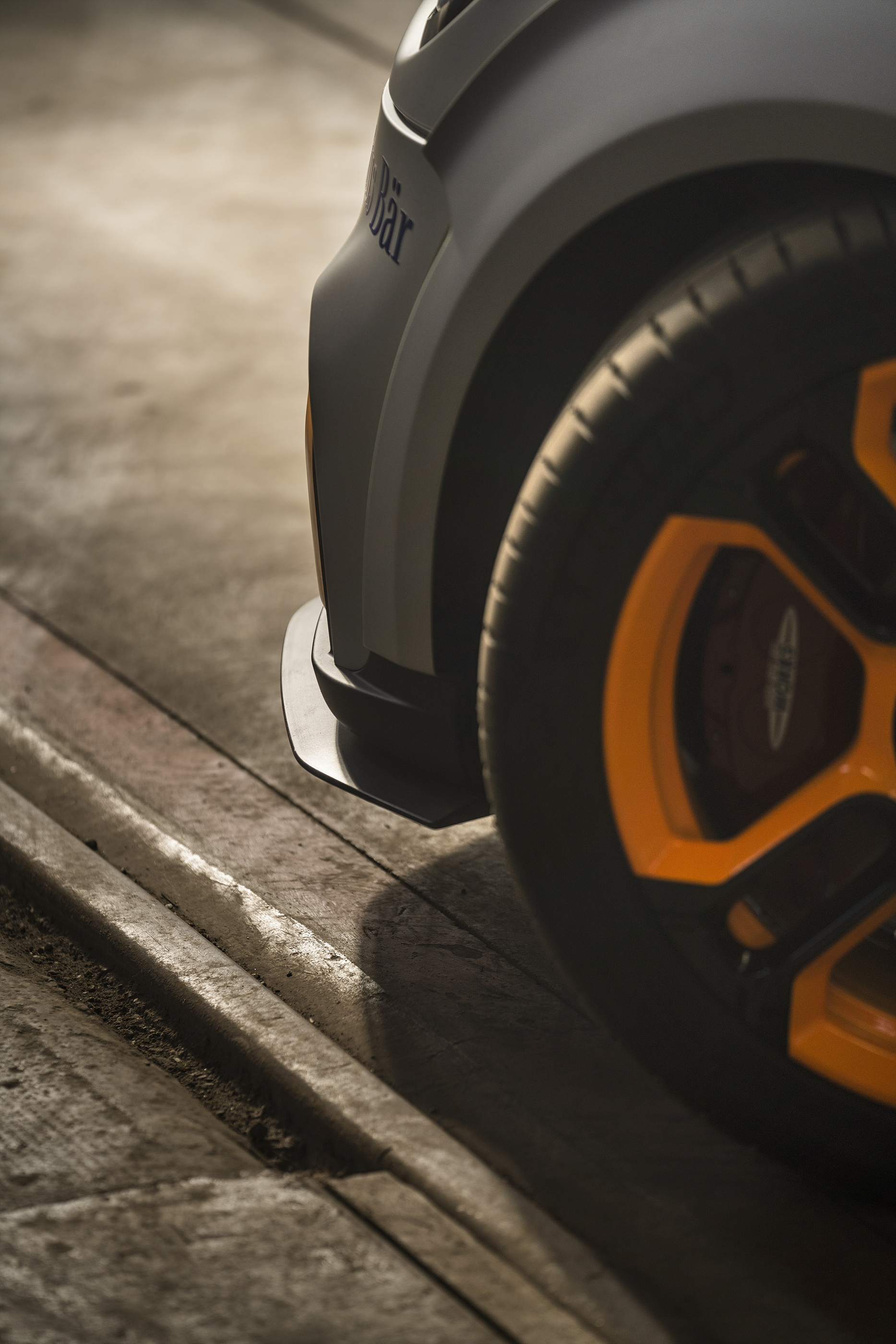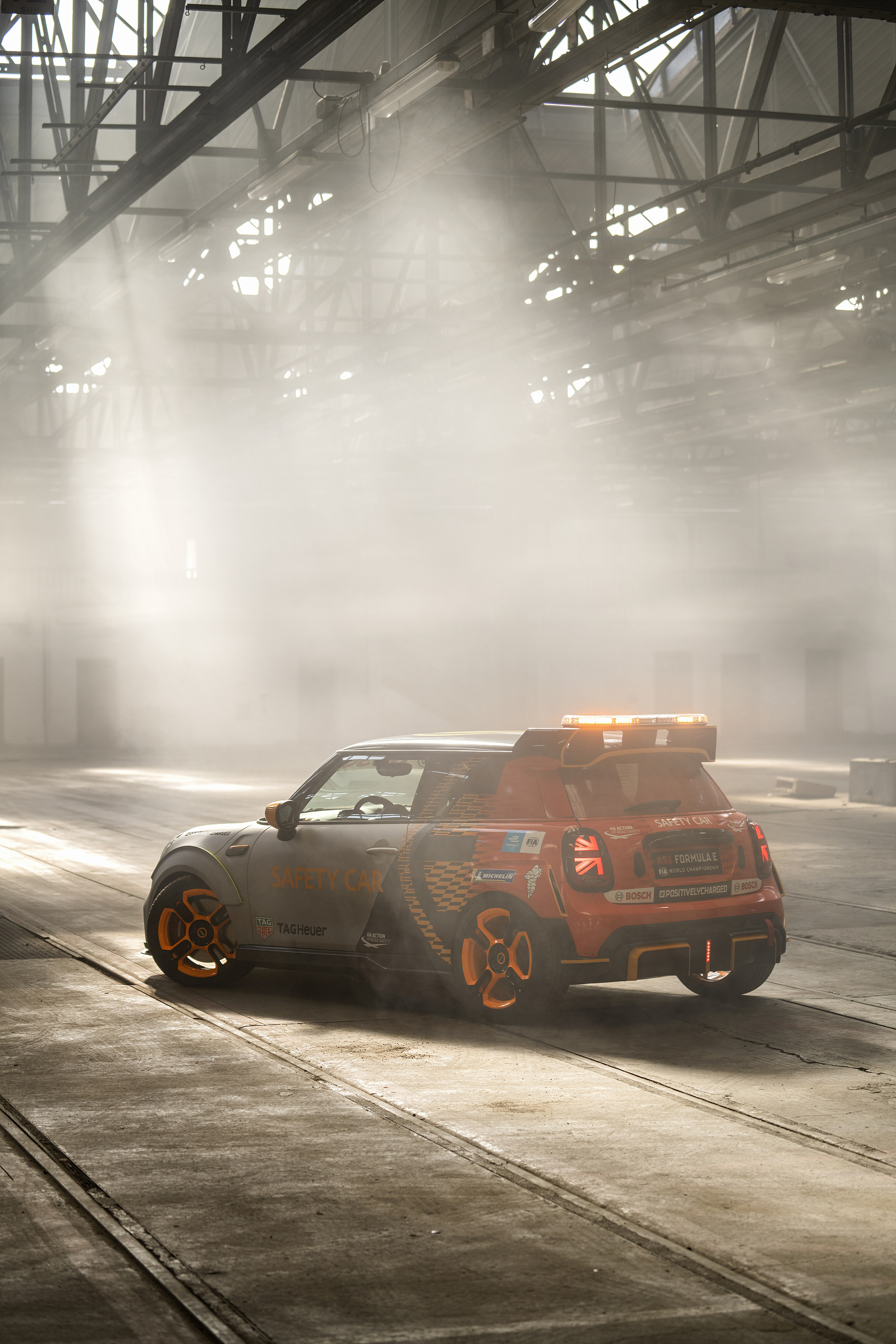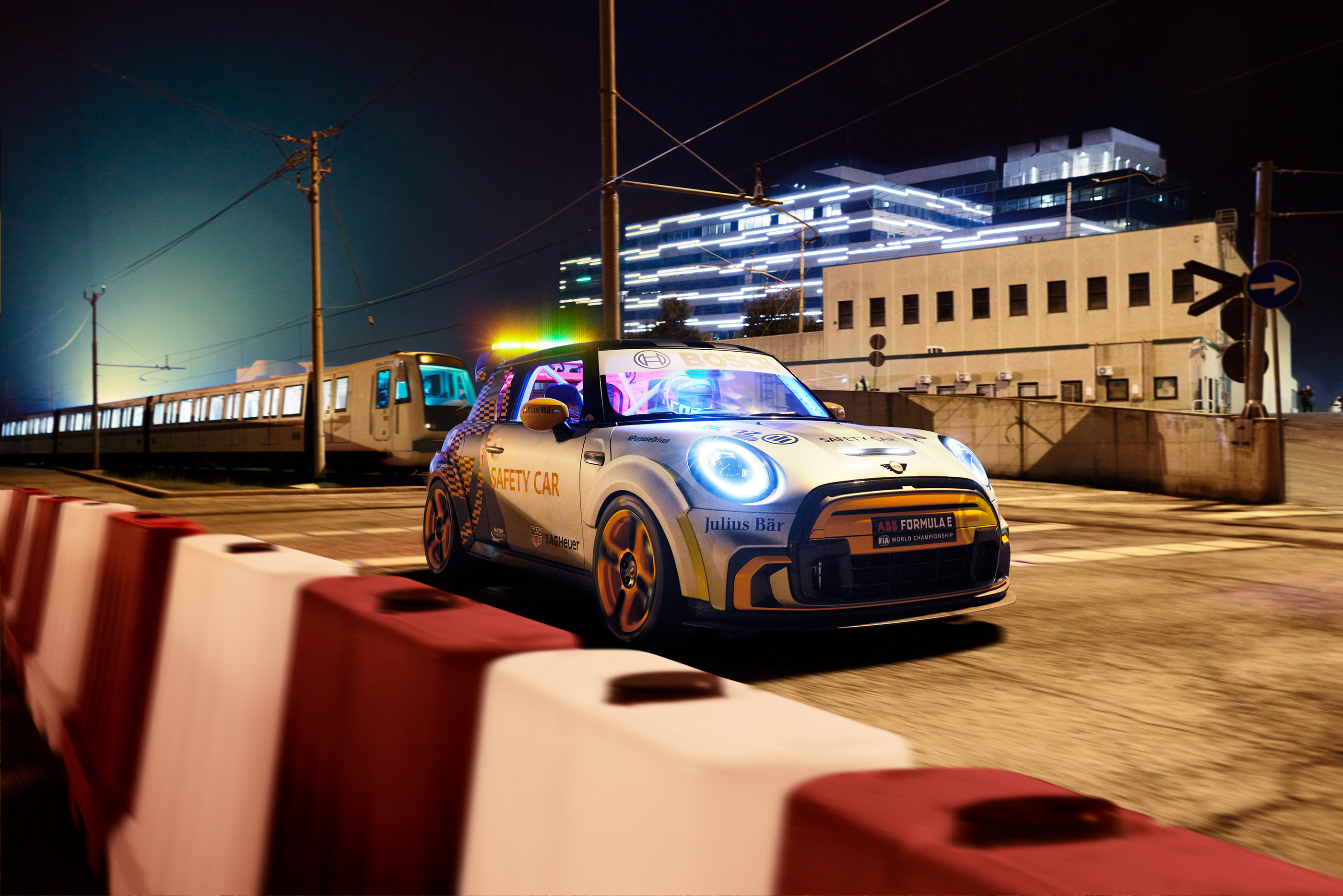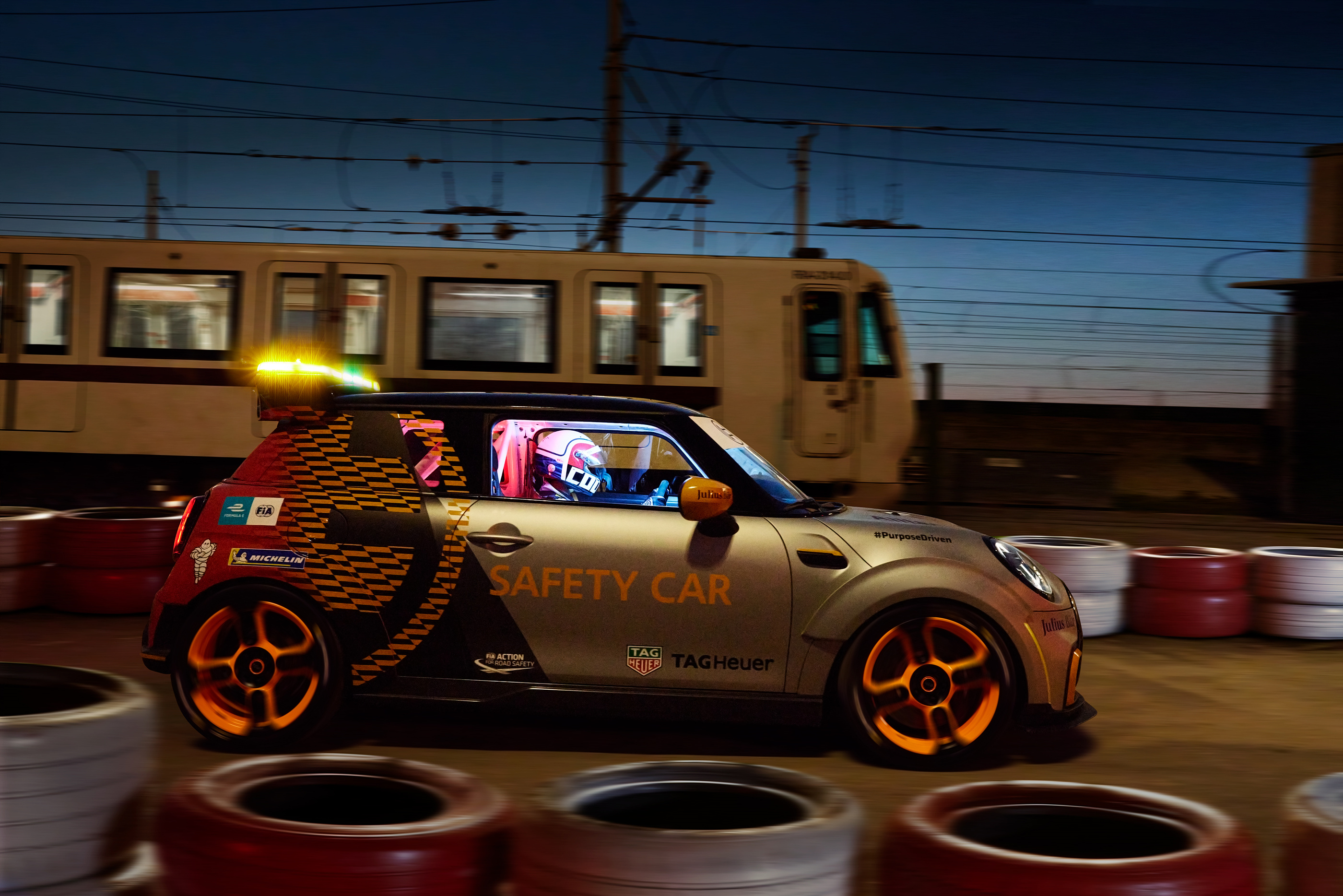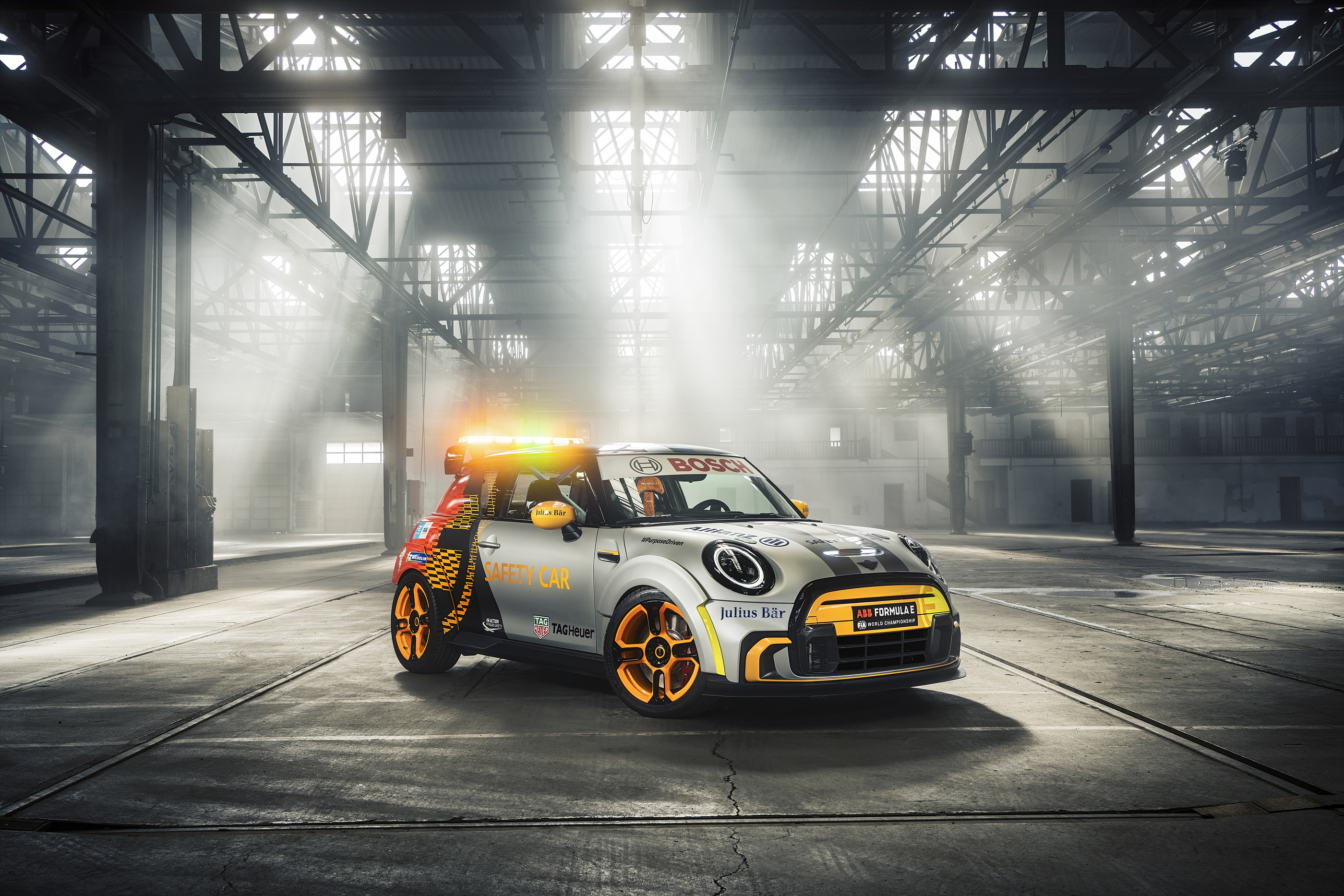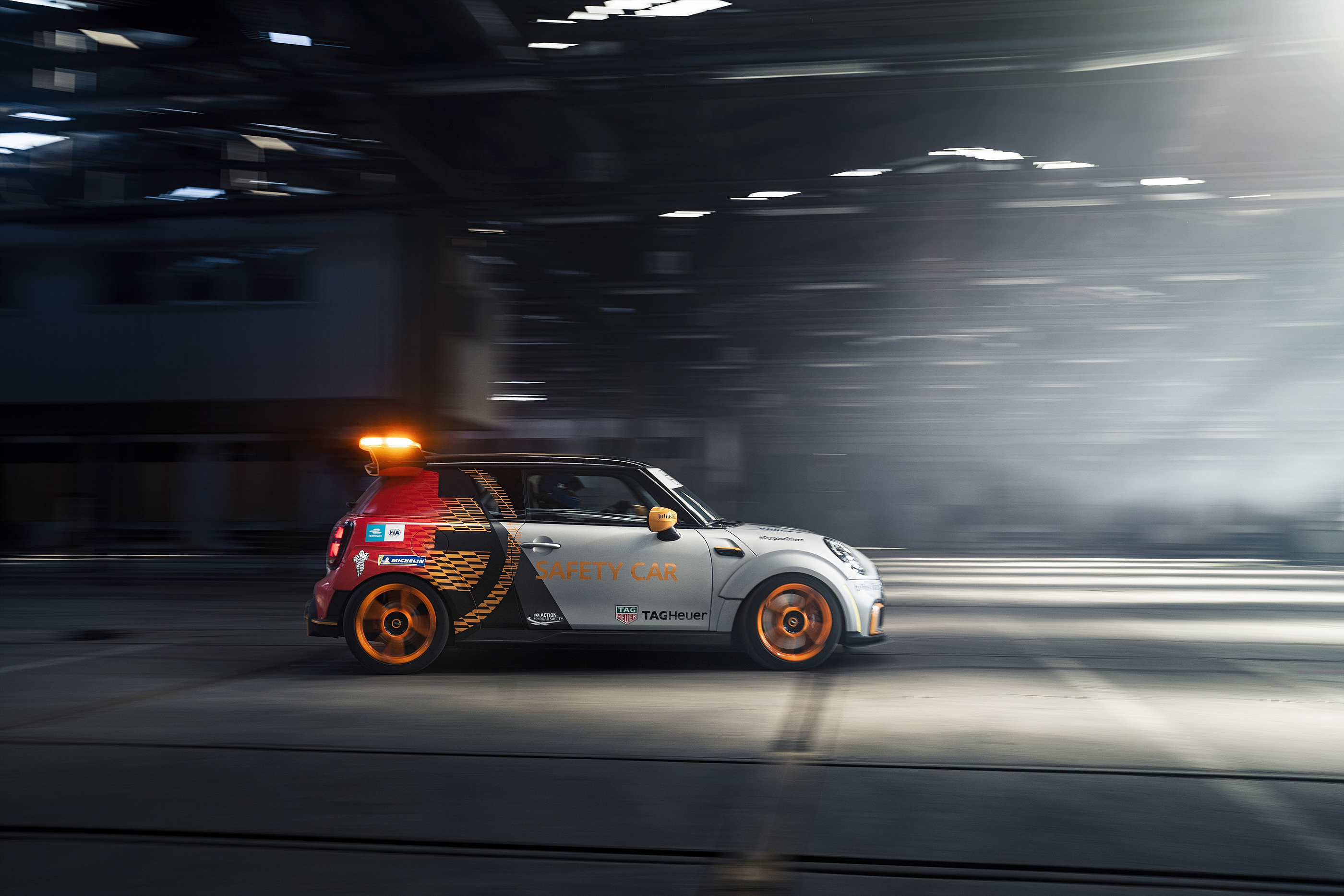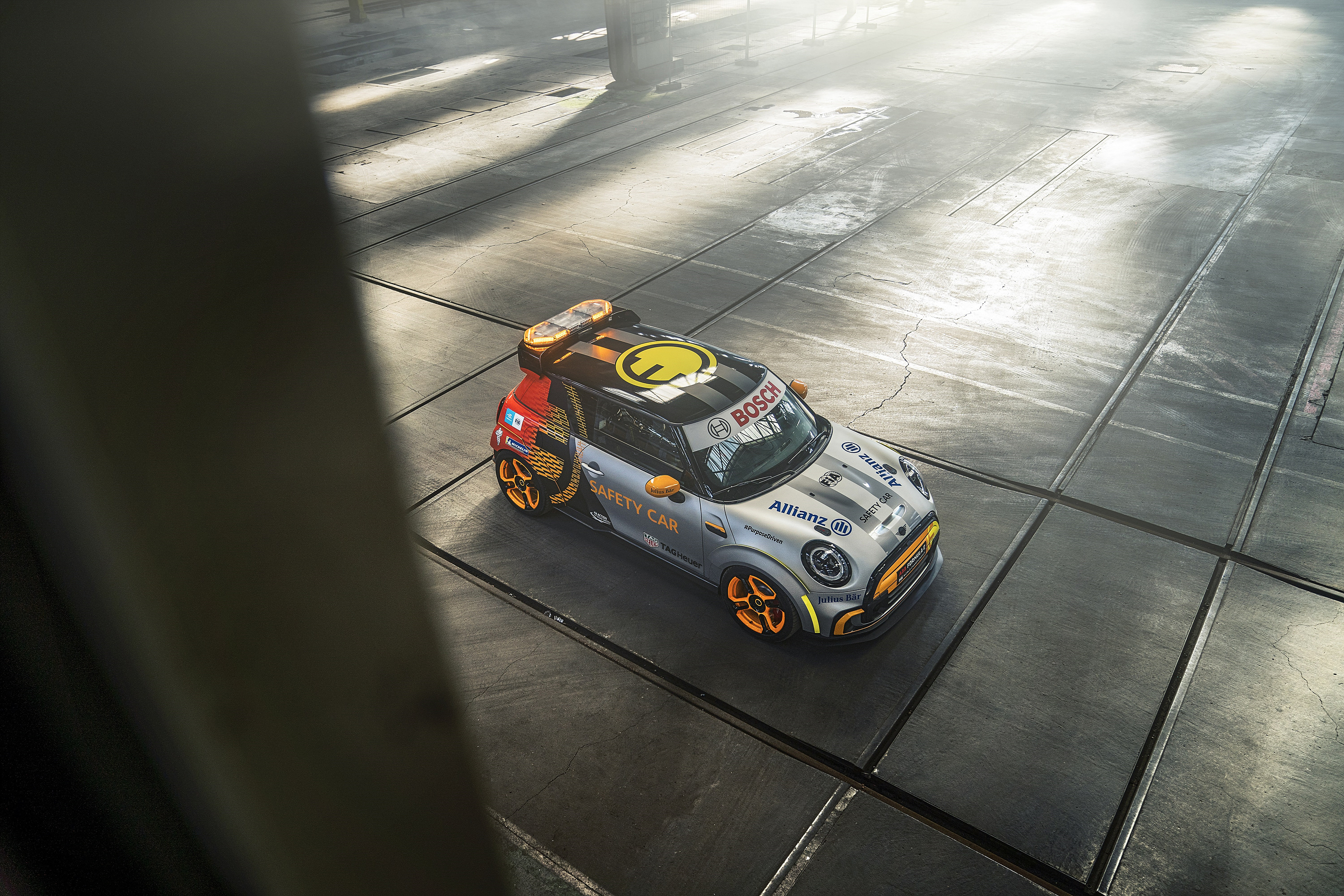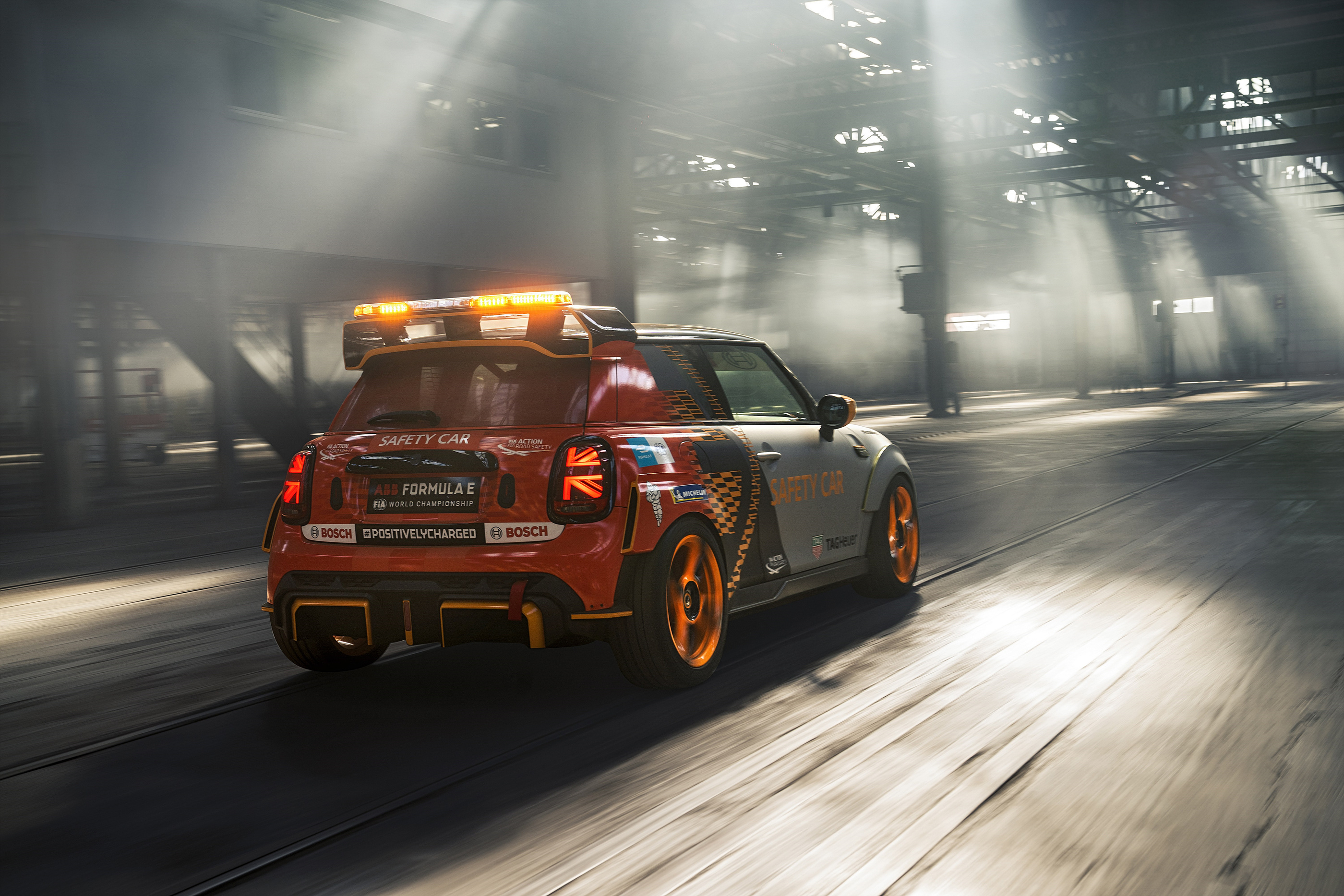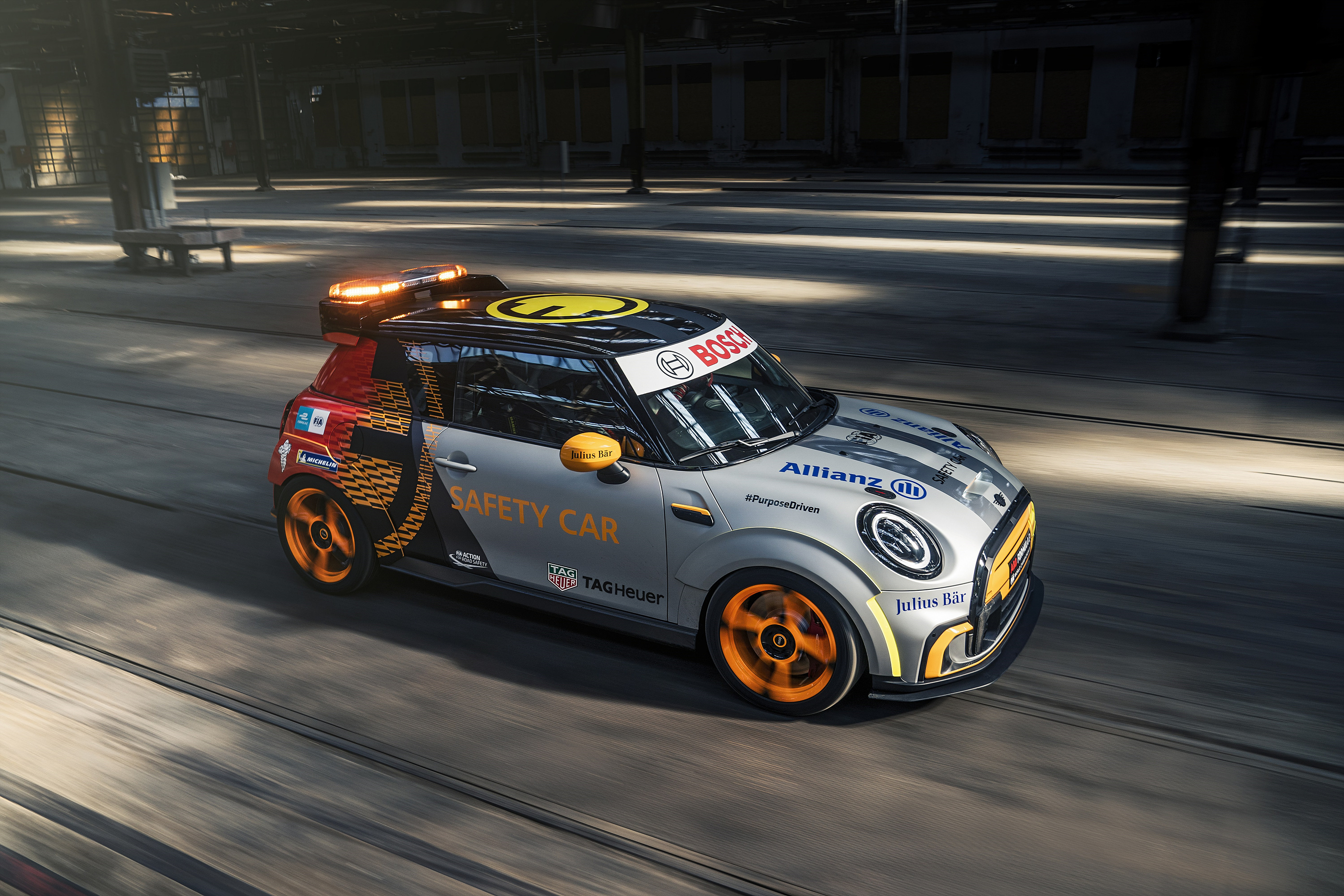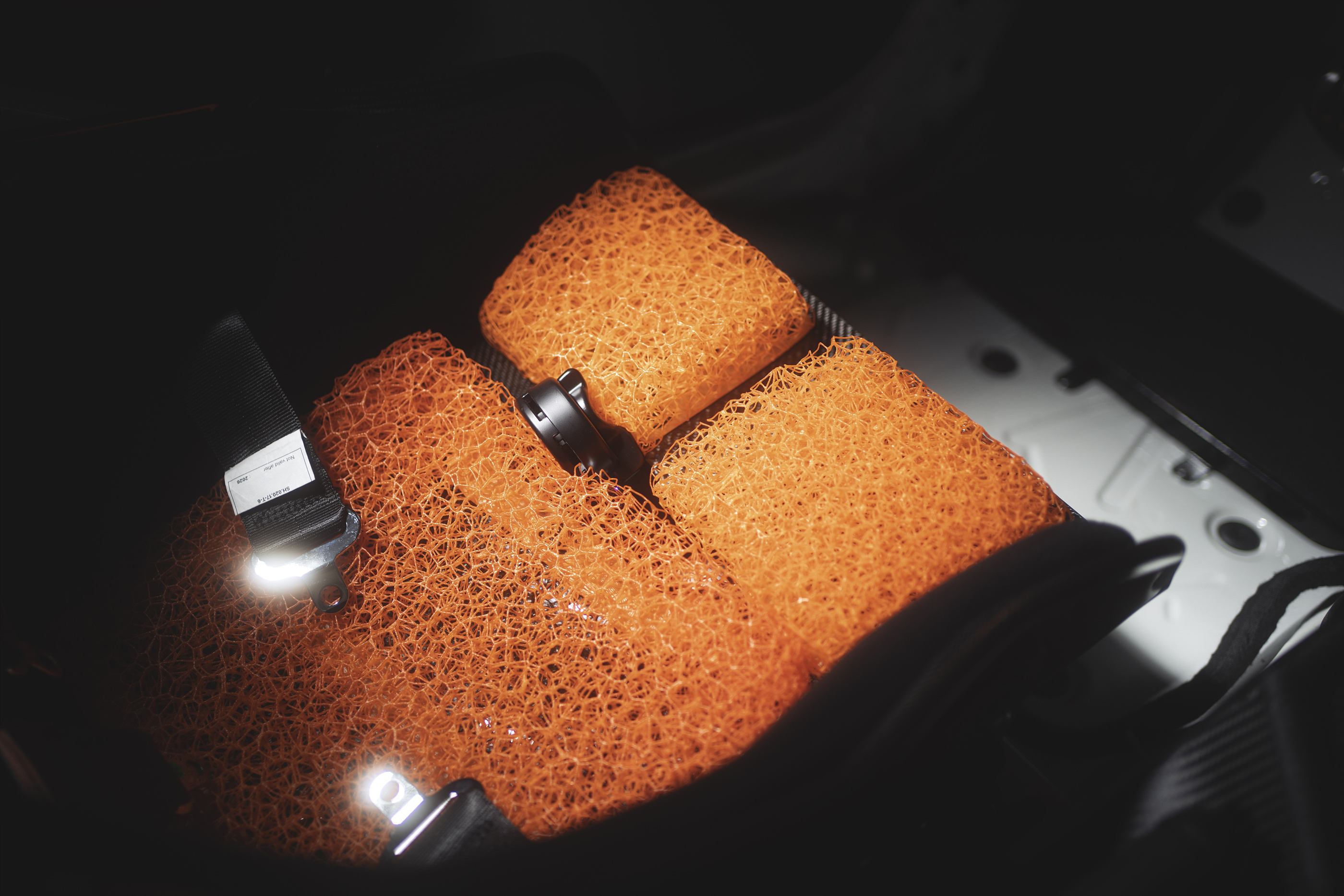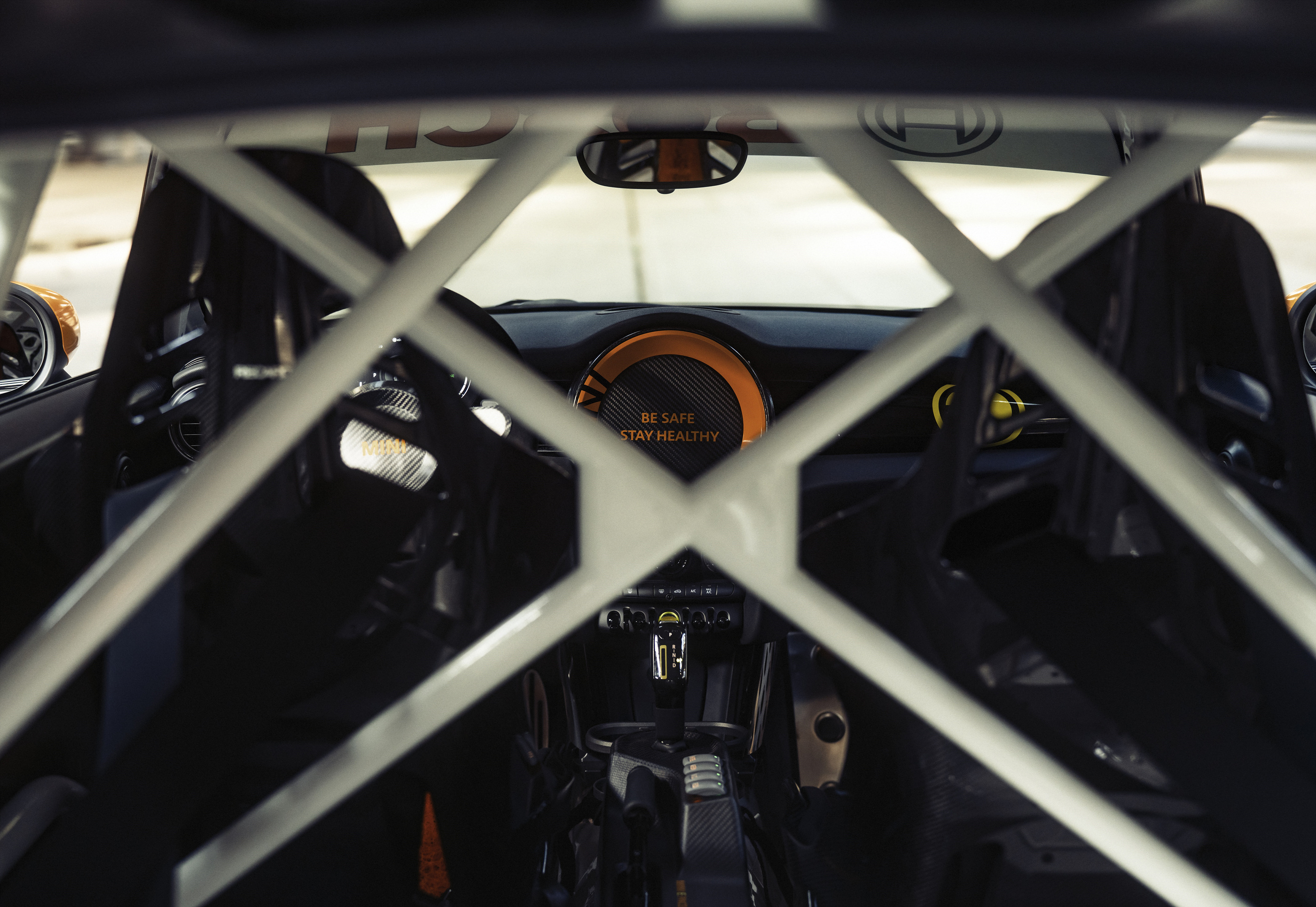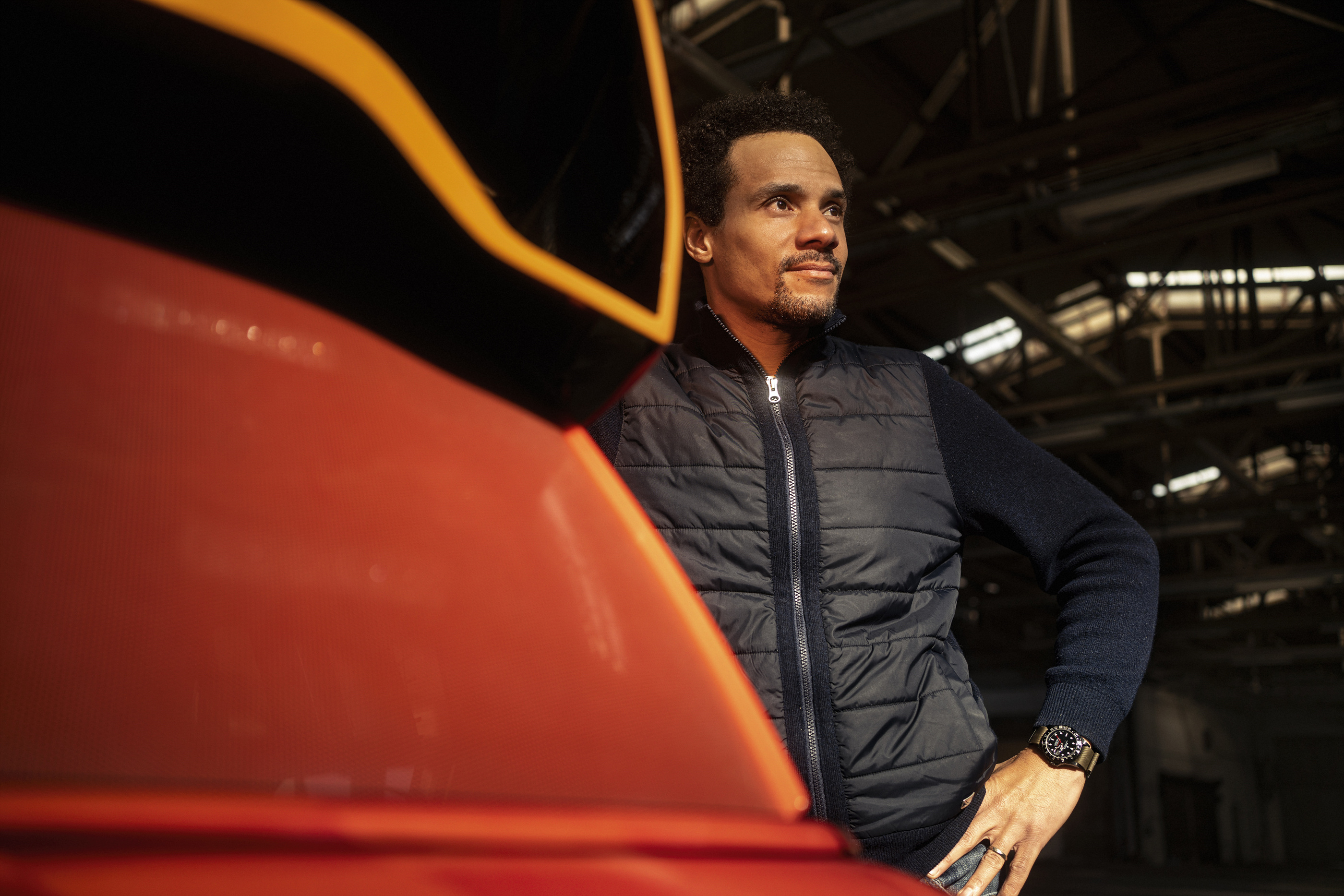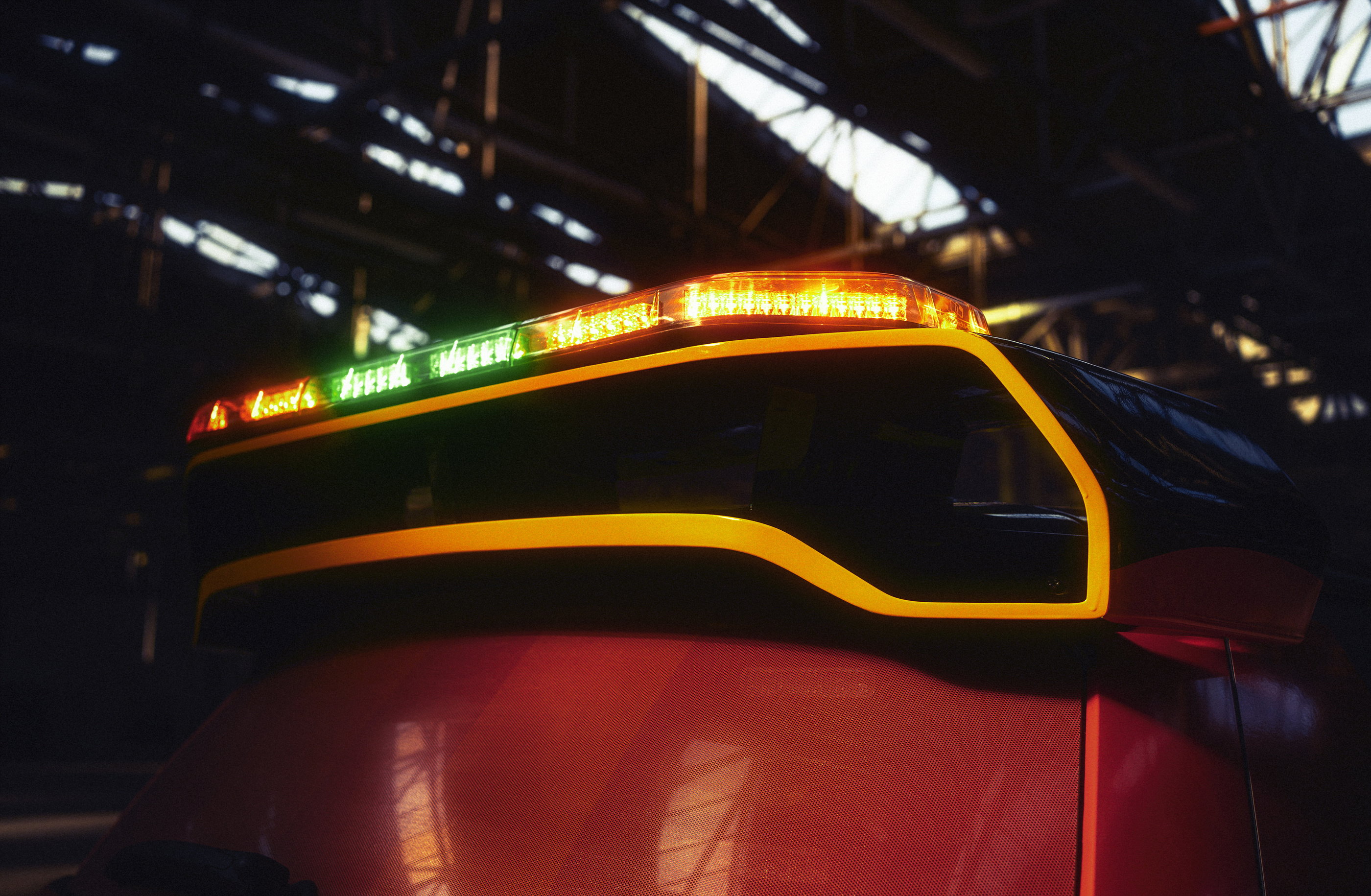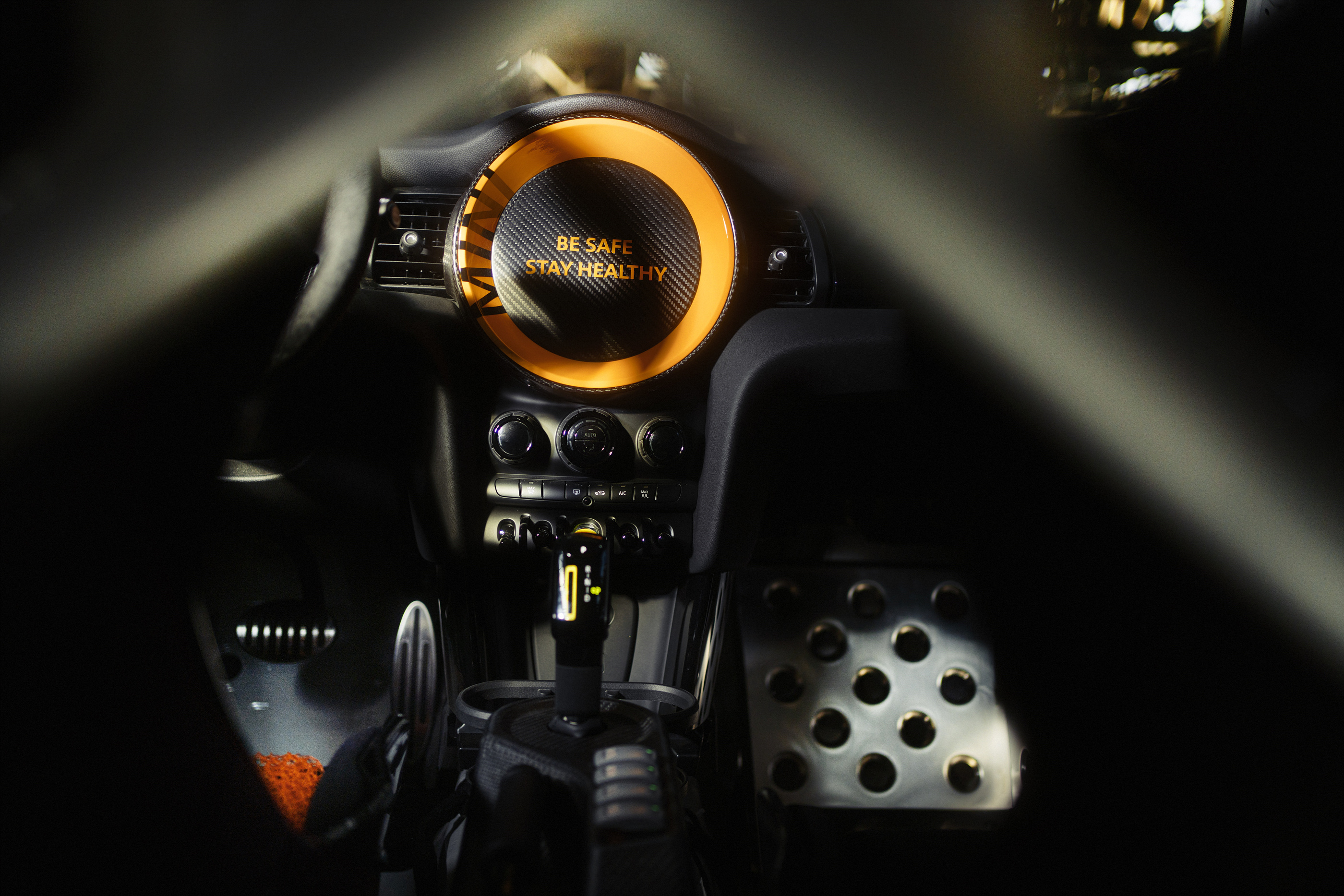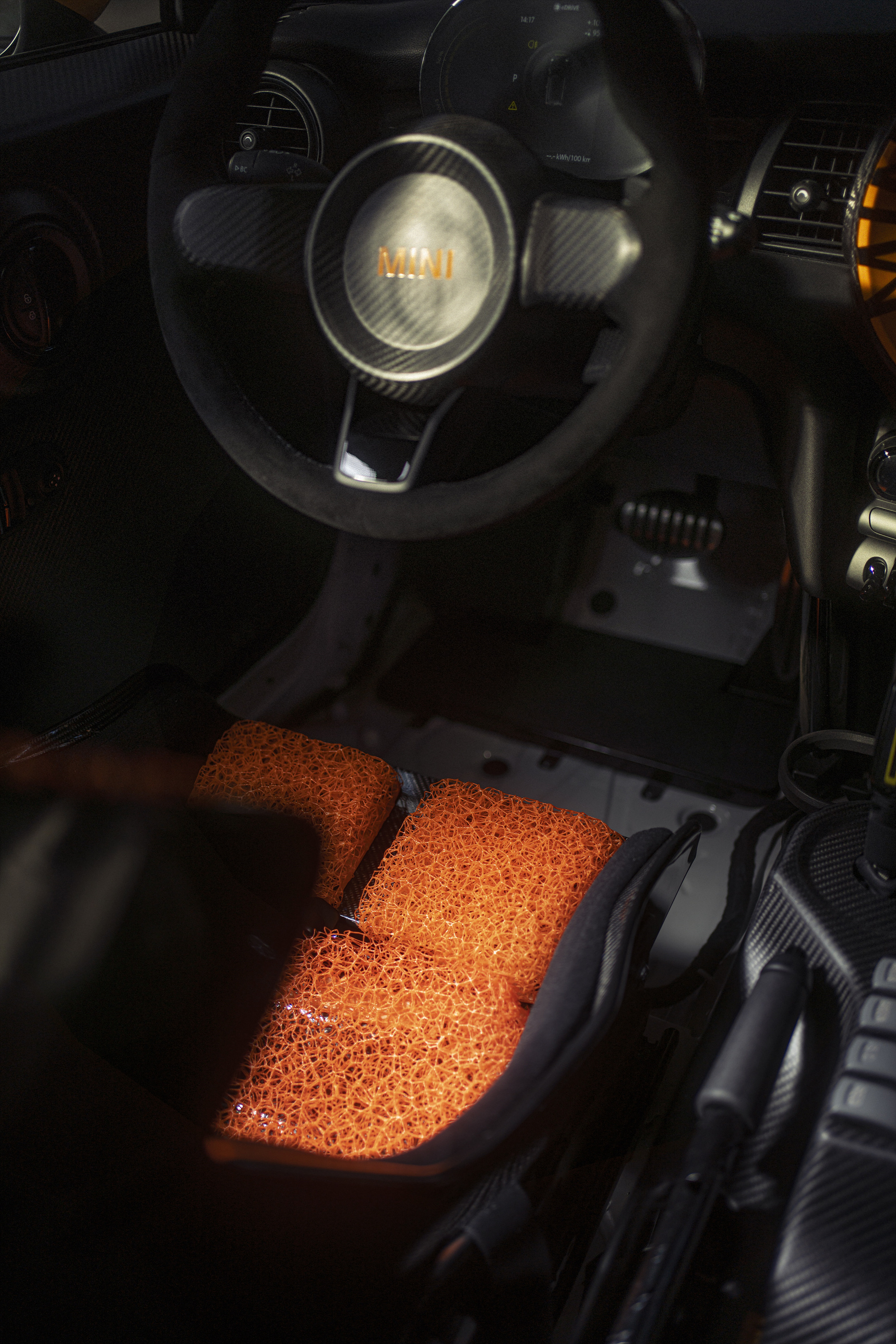 미니가 2021년 FIA 포뮬러 E 챔피언십을 위해 새로운 세이프티 카를 준비했습니다. '미니 일렉트릭 페이스세터(MINI Electric Pacesetter)'란 이름의 매력적인 순수 전기 파워트레인 모델입니다.
외모는 신형 JCW에서 영감을 얻어 디자인했고 서스펜션을 포함한 섀시는 전기차에 맞춰 재설계했습니다.
늘어난 배터리 무게에도 불구하고 전체 무게는 표준형보다 130kg이나 가벼운 1,230kg 수준입니다. 다이어트를 위해 실내의 불필요한 장식을 제거했고 카본 파이버 패널, 천으로 된 도어 손잡이 등 경량 소재를 사용했습니다.
181마력의 출력을 내고 최대토크는 28.6kgm까지 발휘합니다. 이를 바탕으로 6.7초 만에 100km/h까지 도달하며, 날렵한 코너링 솜씨를 자랑합니다.
더보기
he MINI Electric Pacesetter is headed to Brooklyn as the official Safety Car for the 2021 ABB New York City E-PRIX, the sixth stage of the FIA Formula E championship series set to begin on Saturday, July 10. The race will be the MINI Electric Pacesetter's U.S. debut, following its official track debut in Rome earlier this year.

The MINI Electric Pacesetter concept, built on the new MINI Cooper SE and born out of the creative minds of MINI Design, BMW Motorsport, the FIA and the Formula E, is a bridge between MINI's historic motorsports legacy and its forward-thinking venture into electrification. The MINI Electric Pacesetter will be easily recognizable on the track in its matte silver finish and a high gloss wrap with a two-color gradient of Highspeed Orange and Curbside Red, while retaining iconic MINI features such as its circular headlights.

"It's exciting to see the MINI Pacesetter make its way to the Brooklyn Formula E circuit right in the backyard of our U.S. headquarters," said Mike Peyton, Chief Motorer & Vice President, MINI of the Americas. "The MINI Pacesetter as the official Safety Car for the Formula E race series gives us the perfect opportunity to showcase the combination of electrification and performance that is uniquely MINI."

While not among the vehicles competing this at this weekend's race, the MINI Electric Pacesetter boasts a powerful 135kW drive system that can accelerate the vehicle from 0 – 62 mph (0-100 km/h) in 6.7 seconds. Relevant to its performance needs as a safety car, the MINI Electric Pacesetter can also reach a 75 mph (80-120 km/h) time of 4.3 seconds. The vehicle's is also 286 lb. (130kg) lighter than the standard MINI Cooper SE, allowing the Pacesetter to nimbly navigate the track when intervention is needed on race day.

Heading into its fifth race in the 2021 Formula E season, the MINI Electric Pacesetter will be driven by Bruno Correia, who has served as the FIA Formula E Safety Car driver since 2014.